What's going on here?
I'm Cathy Leamy, a Boston cartoonist and medical writer. Check out my comics! They're mainly about health care and autobio stories.

Twitter
Tumblr
RSS
Blog archives
Blog Categories
Summer Reading List
Look for me here!
Comics and Medicine
Webcomics
Comics news
Comics creators
Assorted awesomeness
Sunday, July 11, 2004
« Previous: craftsy Next: everything's coming up spider-man »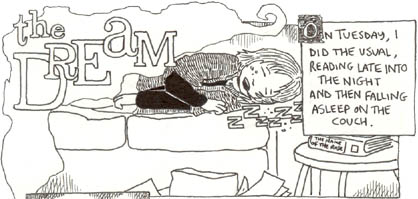 Currently working on the second issue of my minicomic Geraniums and Bacon and having a great time. Weather beautiful; wish you were here. Love, Kitty.
If you're interested in issue 1 of Geraniums and Bacon or any of the other minicomics I've been working on, please check out the new minicomics page. Thanks!
in other thoughts
Watching The Blues Brothers is ten times funnier if you pretend that the two leads are agents from The Matrix.