What's going on here?
I'm Cathy Leamy, a Boston cartoonist and medical writer. Check out my comics! They're mainly about health care and autobio stories.

Twitter
Tumblr
RSS
Blog archives
Blog Categories
Summer Reading List
Look for me here!
Comics and Medicine
Webcomics
Comics news
Comics creators
Assorted awesomeness
Saturday, April 30, 2005
« Previous: monday morning Next: cover story »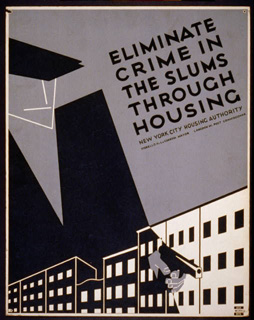 The Library of Congress Learning Page claims to be a great resource for teachers, but it's really a way to keep you up into the stupid hours of the morning looking for interesting images in their Collection Connections section. The poster on the left is courtesy of their collection By the People, For the People: Posters from the WPA, 1936-1943.