What's going on here?
I'm Cathy Leamy, a Boston cartoonist and medical writer. Check out my comics! They're mainly about health care and autobio stories.

Twitter
Tumblr
RSS
Blog archives
Blog Categories
Summer Reading List
Look for me here!
Comics and Medicine
Webcomics
Comics news
Comics creators
Assorted awesomeness
Thursday, June 29, 2006
« Previous: alerts and webcomics Next: to do: japan »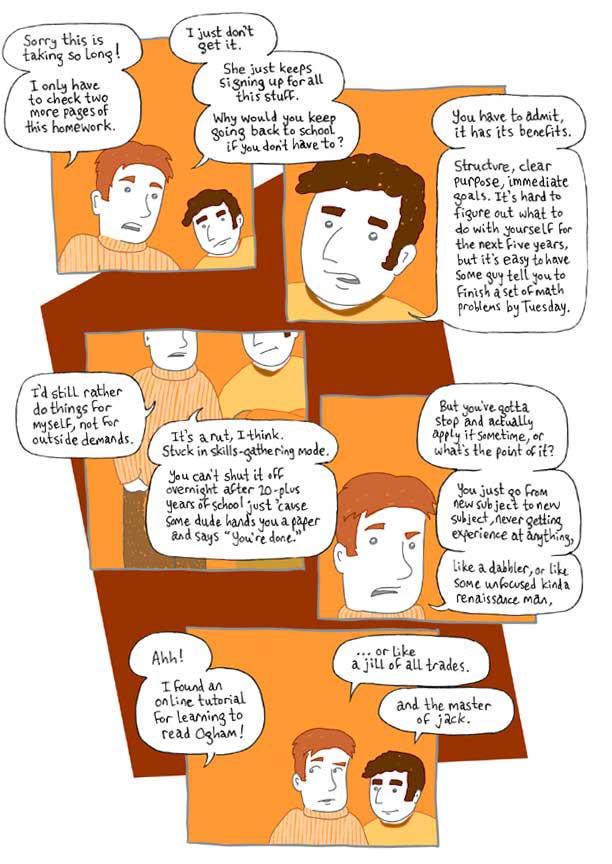 And yet I keep entertaining the idea of grad school. What the heck?
SCHOOL: "Aw, you come back to me, baby, I won't hurt you so much this time, you know I love you."
ME: "Awright, honey, just this once more!"