What's going on here?
I'm Cathy Leamy, a Boston cartoonist and medical writer. Check out my comics! They're mainly about health care and autobio stories.

Twitter
Tumblr
RSS
Blog archives
Blog Categories
Summer Reading List
Look for me here!
Comics and Medicine
Webcomics
Comics news
Comics creators
Assorted awesomeness
Saturday, June 2, 2007
« Previous: Friday Night Fights: Jack Knight's Innermost Thoughts Next: LOLMEDICINE »
I moved apartments recently. Among all the things I'd expect to find left over from the previous tenants, I have to say ...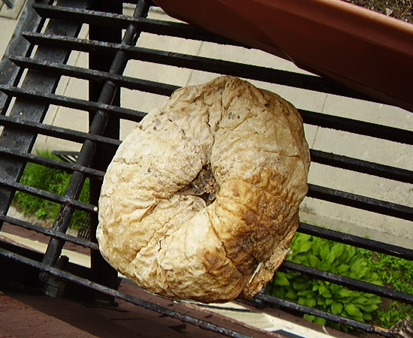 ... not on that list was a Halloween pumpkin so far past its time that it's coming full circle to its time again.
I'm tempted to keep it out there and dress it up in little costumes like those front porch geese that some of my neighbors have.