Friday, January 14, 2011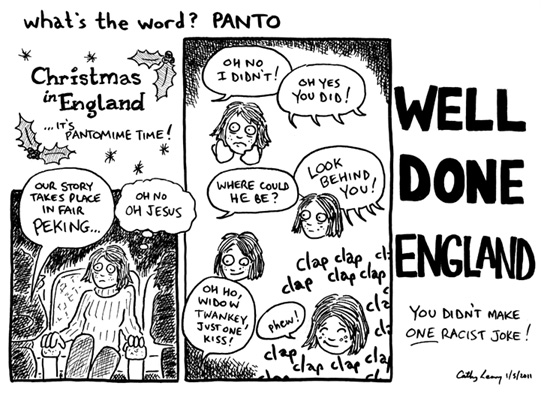 And a Happy New Year to you too! Resolutions written, to-do list jotted, cup of tea at the ready. 2011 - I GOT THIS ONE.
What else is going on?
I did a guest strip for The Loneliest Astronauts, a webcomic by pals Kevin Church and Ming Doyle! Scroll down that page to find a bonus arts-and-crafts project to let you join in the fun at home!
C. Chť Salazar, a buddy and colleague of mine from the Boston Comics Roundtable, has kicked off a series of interviews on his blog, Production 3C. I was very honored to be his first interviewee! Check out this two-part interview: Part One, where we talk about minicomics and autobio, and Part Two, where we hash out thoughts about gender and superheroines in mainstream comics (with a focus on the Women of Marvel anthology). Chť is a great guy with a lot of thought in him - Iím looking forward to reading more of his interviews.
Comixology ran a great review of my menstrual 411 minicomic Greenblooded, and pal Isaac "Satisfactory Comics" Cates posted a lovely writeup of my kid-friendly comic Reggie & Brian and the Lousy Nickname. Thanks, guys!
Tuesday, January 25, 2011
Local ink for me and my Roundtable pals!
Check out the latest issue of the Boston Phoenix - their "Future Boston" feature includes a collaborative cartoon by the Boston Comics Roundtable, "The Future, Illustrated"!
Pick up a print edition before tomorrow's snowstorm, or check out the Phoenix's website for a special full-color online version of the comic with bonus material. My glimpse of future Boston is the one with the caveman! Full creator credits are on the BCR website.
Wednesday, February 2, 2011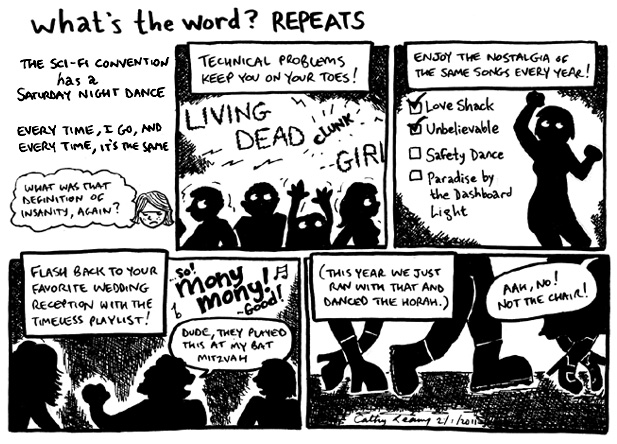 Tuesday, February 15, 2011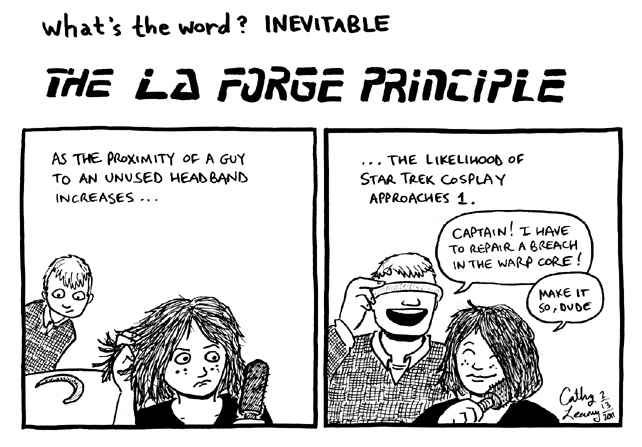 Monday, April 4, 2011
Brace yourselves, everyone - here comes comics convention season!
Look for me at these upcoming shows and festivals:
MoCCA Art Fest (I'll be with Boston Comics Roundtable)
April 9-10
New York, NY
http://www.moccany.com/content/mocca-festival
Boston Comic Con
April 30-May 1
Boston, MA
http://www.bostoncomiccon.com
Maine Comics Arts Festival
May 22
Portland, ME
http://mainecomicsfestival.com
Come and get some minicomics! Or just say hi. That'd be cool too.
Wednesday, April 6, 2011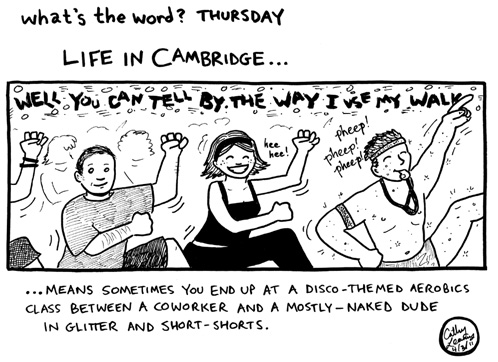 When I got the email announcing a disco Zumba class with special guest fairies from The Donkey Show, I signed up so fast Paypal got whiplash.
Whoa whoa I did not just hear you say that you live in the Cambridge area and haven't seen The Donkey Show yet. UNACCEPTABLE!
Thursday, April 7, 2011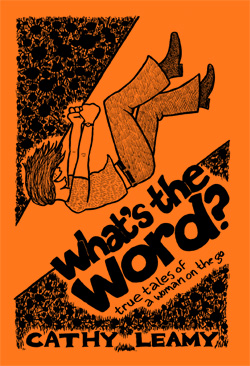 MoCCA Art Fest is this weekend! Come on by the Armory in New York for loads and loads and loads of indy comics!
Iíll be there tabling with my buddies from Boston Comics Roundtable - swing by and pick up some New England quality from us out-of-towners.
AND! Iím debuting a new minicomic!
Whatís the Word? is a collection of the diary comics Iíve been posting here on Metrokitty over the past year, with bonus strips available only in the print edition! Travel stories, disco, Coney Island, hair accessories, and much much more - get yourself a copy this weekend at MoCCA!
Monday, April 25, 2011
What's up, locals! Convention season rolls on, and this coming weekend the fun will be close to home.
Come on over to Hynes Convention Center for Boston Comic Con, this Saturday (10-7) and Sunday (10-5)! This will be the biggest Boston Comic Con yet, with all-star guests and a crazy amount of vendors.
I'll be in the Artists Alley, hawking my minicomics. This includes the newly-released What's the Word? diary comic collection - if you haven't gotten your copy yet, stop by this weekend and grab one! And don't forget to wander around the con and check out other Boston-area comics talent (especially my pals at Boston Comics Roundtable and Agreeable Comics). See you there!
Friday, April 29, 2011
Congratulations on your wedding day, William and Kate!
Let's celebrate by getting smashed with the English royals of old!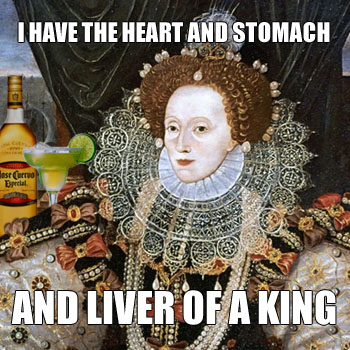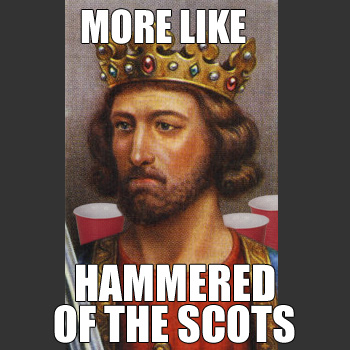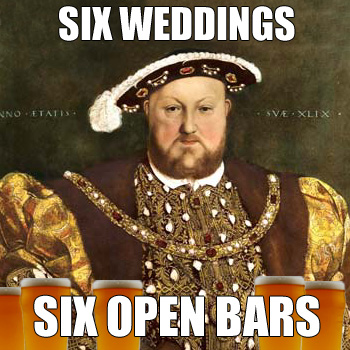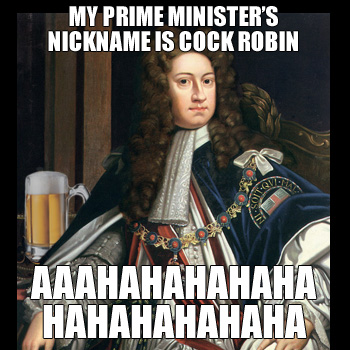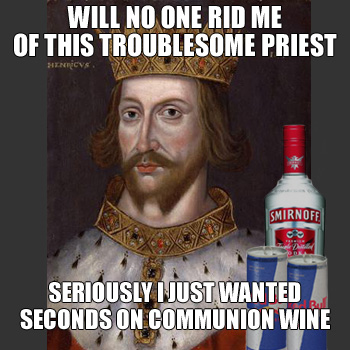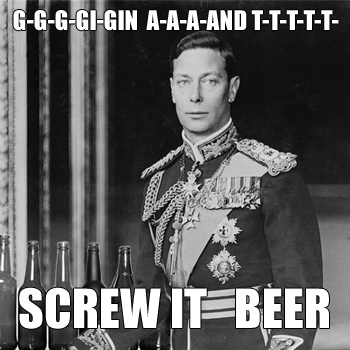 Tuesday, May 3, 2011
Free Comic Book Day 2011 is almost upon us!
This coming Saturday, May 7, catch me at the FCBD celebrations at Comicopia, Boston's home for all kinds of comics! I'll be doing monster sketches and I'll have plenty of my minicomics on hand.
And I won't be alone! My pals from Agreeable Comics will be there too - boss writer Kevin Church and amazing artist Ming Doyle, the creative team of The Loneliest Astronauts!
Kenmore Square's Comicopia, this coming Saturday: BE THERE!
Wednesday, May 25, 2011
Who was that up there in the rafters getting interviewed by MTV Geek at Aprilís MoCCA Art Fest? It was me!
Goddamn am I a hyper fast-talking chatterbox. Next convention: WILL TRADE MINICOMICS FOR íLUDES.
* * *
And from news to reviews, check out some kind words from people around the web:
Johanna Draper Carlson had great things to say about Geraniums and Bacon #1-5!
Michelle Schnaars of the Menses Today blog is a fan of my menstrual 411 mini Greenblooded!
Cheers to Brian Cronin of Comics Should Be Good for enjoying Reggie & Brian and the Lousy Nickname!
* * *
If you havenít read the 5 Minute Marvels blog before, youíre in for a treat. Tim and his daughters spend five minutes at bedtime drawing comics characters, creators from all over join in by sending their own drawings, adorableness ensues. A short while back I got to dive into the fun too - take a look at our Starman (Ted Knight), Starman (Jack Knight), and Stargirl!
Thursday, June 2, 2011
It's an Agreeable Comic, and I helped!
Check out this week's strip of restaurant comedy The Line - regular writer Kevin Church brings the words and I'm popping in with guest artwork!
And if you're in Charlotte, North Carolina, this weekend, swing by the HeroesCon comic convention and say hi to the Agreeable Comics crew and buddies Action Age Comics (the team behind Awesome Hospital) in Artists Alley. Cheer their panels, bring them drinks, and buy their crap!
Sunday, June 26, 2011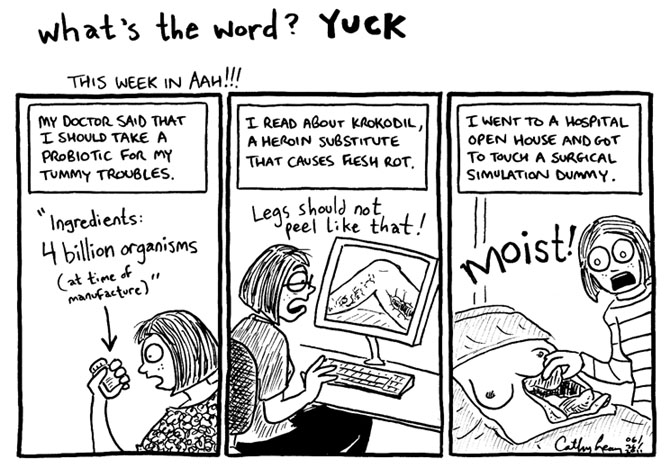 Sunday, July 10, 2011
When your office finds out that you draw cartoons, sometimes you wind up getting tapped for tasks slightly out of your normal job description.
... like drawing your Java developer coworker as a My Little Pony!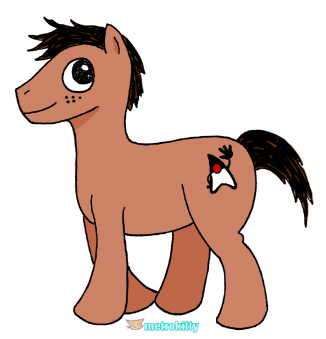 Tuesday, July 19, 2011
I went to a conference on comics and medicine.
Thatís right! This was the second annual Comics & Medicine conference, held from June 9-11 at Northwestern Universityís Feinberg School of Medicine in Chicago, Illinois (they held the first one last year in London). Check out the New York Times write-up and the Publishersí Weekly article on this yearís conference for a quick intro.
Get out! For real?
Everyone I mentioned it to did a double-take. "Ha ha, itís a conference on what?" And maybe theyíd chuck in a Rex Morgan, MD reference.
I admit that even I went in with preconceptions. I thought it might be all public service announcement comic books and maybe some illness memoirs.
But I was still pumped! Iíd be going there under two of my identities - indy cartoonist and health care IT developer. Iím fascinated by medicine and Iíve actually been looking to do more in the realm of medical comics. Itís like the event should have been subtitled "HEY CATHY WE MADE A CONFERENCE JUST FOR YOU". And when I got there, I found so many more discussions and applications than I expected! I came home buzzing like Iíd marinated in a vat of coffee for two days.
What kind of stuff happens at a thing like this?
Panels, workshops, and talks
So many excellent panels ranging from research ideas to on-the-ground applications. So many compelling speakers, including comics historian Paul Gravett, author and illustrator David Small, cartoonist Phoebe Gloeckner, and comics theorist Scott McCloud. And quite a few hands-on workshops, but I couldnít hit any due to cool panels at the same time.
An opening reception party with an art display
What a smart idea - a meet-and-greet with blown-up pages of medical-themed comics. It gave people something to talk about, and it introduced us to many of the works that would be covered at the conference. (See these comics on the conference exhibit website!)
A wrap-up party at Quimbyís Bookstore
Iíd never been to the legendary Quimbyís comic shop. My god. Minis, zines, indy comics, design books Ö I wouldíve just handed over my ATM card except I couldnít carry too much back to Boston. Saved by my small luggage, phew.
Tell me about some of these panels!
Comics in Medical Education
How cool is this: A comics course for medical students, teaching them how graphics and text can be used for communication! This is the story behind Penn State College of Medicineís seminar ďGraphic Storytelling and Medical Narratives", which went from introducing comics right through the students making short comics of their own. It also reminded me of this art appreciation course taught to police officers as a way of improving their observation skills.
Bearing Witness to Illness
Three comics creators talked about how their works express, interpret, and just plain give a voice to the creatorsí experiences with sickness (as a doctor, as a partner and caretaker, and as a grown child of an ill parent). An emotionally-charged panel, but also one with practical questions about issues like patient confidentiality.
Picturing Disability
Unexpectedly, this entire panel wound up being a discussion about how traumatic brain injury is portrayed in Gary Trudeauís strip Doonesbury, complete with a clinical psychologist pointing out specific details. Fascinating talk about the power of raising awareness through stories and media depictions versus public service announcements.
Comics as Education
Here we go, the informative comics I expected! But thatís a good thing - I love Ďem when theyíre done well! And this panel brought up ways of achieving this that I hadnít considered, like doing localized research so that a comic teaching food safety to AIDS patients includes examples of foods they actually encounter every day. Little details like that drive a message home.
Comics as Process and Method
This panel blew my mind! Taking a complicated patient consent form and redoing it as a comic? Exploring geriatric ethnographic research data through comics? Man, this is going beyond plain storytelling Ö weíre getting into crazy Inception territory here.
Hear about any good comics?
Stitches by David Small - the award-winning memoir of childhood and thyroid cancer
I am Not These Feet by Kaisa Leka - incredible and funny autobio by a cartoonist who opted to have her badly-formed feet amputated and replaced with prosthetics
Comics by Thom Ferrier - autobio and drama from a British doctorís perspective
Comics by Comic Nurse - autobio from an American nurseís perspective
Tangles by Sarah Leavitt - a daughterís memoir of her familyís struggle with her motherís Alzheimerís disease
Something Different About Dad by Kirsti Evans (writer) and John Swogger (illustrator) - a comic guide for children who have a parent with Asperger Syndrome
What struck a chord?
#1: Minority representation in the media is a topic very dear to my heart (see my short comic ďThe Paper Mirror" for more on that). So I was energized and inspired by all the different examples of not-typically-heard people and experiences getting out into the world via comics: the discussion on TBI in Doonesbury, the metaphors for Parkinsonís Disease from the illness panel, tales from Type 2 diabetics and hospice nurses and people living with STDs and newbie rural doctors and on and on, all these people showing up on paper, telling you what itís like in their world and telling you that youíre not alone in yours. Man.
#2: Attention, people making comics to educate: Donít think your creative team is complete just because you have a writer and an illustrator! If your comic is meant to communicate, make sure youíve got someone in there with graphic design skills. Chucking in panels and artwork doesnít magically create a teaching tool. Layout, font choice, text arrangement - these affect how well your message will be understood.
I know youíre aching to bust out some public speaking critique.
Ahaha, I totally am! Ever since I joined Toastmasters a few years ago, Iíve been more aware of what goes into public speaking that really works.
Like that Scott McCloud! He was a hell of a speaker! Prepared and practiced, loaded with good and relevant slides, entertaining, engaging, and rolling with the punches to keep that audience engaged during technical problems. Iíve seen him speak before, but only now am I really appreciating the level of professionalism he brings to his talks.
Presenters, take a page from his book and really think about how visuals work with your message. Even if your whole presentation is just reading a paper aloud, something visual on the overhead can drive the message home (and keep us audience members from zoning out). And hey, if youíve got any visuals? Put íem in a single presentation file. Itís kinda embarrassing for us to watch you hunting through desktop folders on the overhead during your talk.
Quotes of note
"Sprouts are basically the devil of food poisoning." Food safety fella, I am taking you to heart right now.
"I have to write my dissertation of 15,000 words Ö and they say a pictureís worth a thousand words Ö"
"Happy birthday to you!" -- the entire auditorium singing to Scott McCloud
"I wanted to figure out what was wrong with me, because it was a challenge, and I donít like that." - from David Smallís talk
Any other thoughts?
One constant refrain rang out for the whole conference: "Whereís the proof that comics are good educational tools? Where are the studies?" Could somebody get on that, please? Youíd have a slew of grateful people citing your research.
I want more comics creators to get into this field and be engaged in it. I want people to collaborate. At my previous job, I worked in IT in education. The researchers sometimes thought of us developers as the "mechanics", only there to take instructions and implement their vision without an appreciation for what we brought to the table. Anyone out there looking to make a comic, donít approach it with the attitude of "I have it all planned out and just need some grunt to make with the pictures." Be open to collaboration and learning. Make it a partnership and the end result will be the better for it.
I was psyched that there was so much panel and workshop material, but I was bummed that I couldnít attend it all! Somebody switch on my mutant powers and make me into Multiple Man.
What a great idea to include an attendee feedback session at the end of the conference. It felt appropriate given how many of the daysí discussions centered around reflection and processing.
Hereís your Comics and Medicine drinking game! Take a shot every time someone says that the pain scale is the original medical comic.
Whatís next?
Tangles is getting published in the US, David Small is speaking in Boston in July, audio recordings from the conference are being posted online, and Iím itching to find out when and where next yearís conference will be. Summertime Chicago was a blast to explore!
Tuesday, July 26, 2011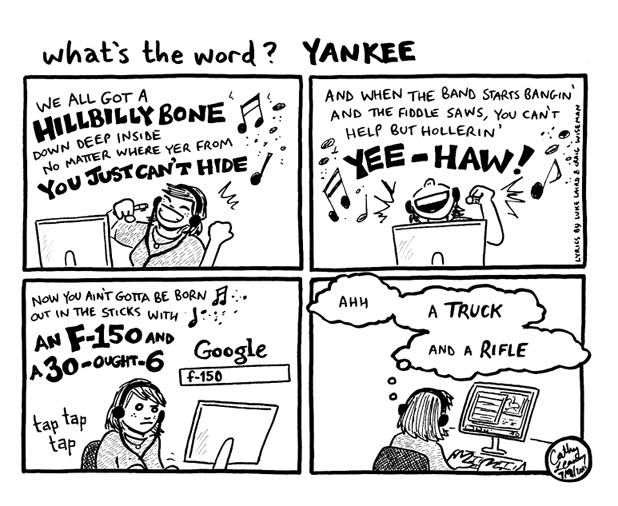 Tuesday, September 6, 2011
It's that time! Fall comics convention season is GO!
This weekend (Sept 10-11), catch me at Small Press Expo (SPX) in Bethesda, Maryland! I'll be at table B7, near a bunch of my pals from Boston Comics Roundtable.
And in just over two weeks, I'll be at the second annual hometown show MICE, Massachusetts Independent Comics Expo! Saturday September 24, Porter Square in Cambridge, Mass. Free admission!
Come by! Say hi! Pick up some comics!
Thursday, September 22, 2011
Yes! Itís time for a local comics fest! Letís show íem how we do it in Massachusetts:
This Saturday (9/24), itís the Massachusetts Independent Comics Expo (MICE)! 10am-6pm at 1815 Mass Ave., Cambridge MA (Porter Square) and admission is free!
Come and enjoy a marketplace of local talent selling their comics and artwork, hands-on workshops with comics pros, a full day of cool discussion panels, and a gorgeous art show complete with behind-the-scenes peeks at the process of making comics. (Not to mention itís in the same building as Bluefin, so you can snag some sushi as well). Itís a fun show thatís friendly to kids and adults, comics newbies and comics vets alike.
Iíll be there with my comics and sketch cards of robots and monsters (and sometimes robomonsters). Hope to catch you there!
Thursday, October 27, 2011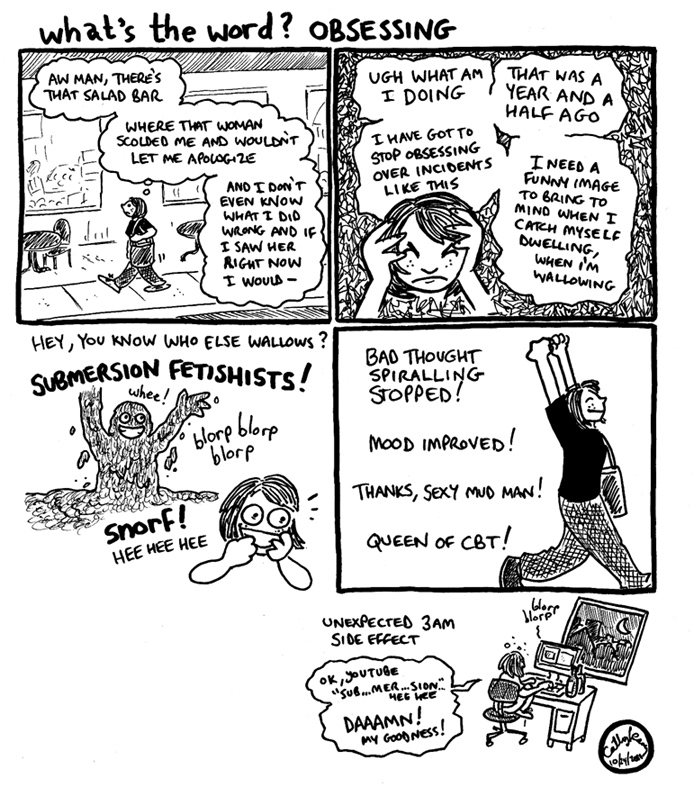 And a hearty hello to Gilad Ratmanís The 588 Project, which I gawked at in a dark room in Chicagoís Museum of Contemporary Art this past summer.
Thursday, December 1, 2011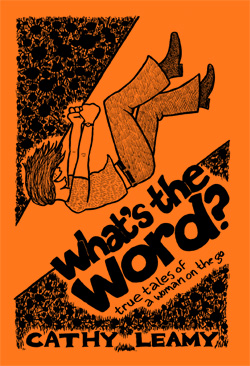 Hey! Remember the print mini of my diary comic series What's the Word? Now you can buy it online!
This minicomic collects all of the What's the Word? strips through Spring 2011 and includes three bonus strips not published online. If you like my autobio series Geraniums and Bacon, you oughtta like this autobio-lite mini that strolls through a lot of the same territory: Travel! Disco! City living! Girl accessories!
Two bucks. Go for it!
Hungry for more? Check out my other print minicomics available for sale. They're all awesome. I can vouch for them.