Thursday, October 19, 2017
This weekend, Oct. 21-22, 2017! Come and visit me and my comics pals at the Massachusetts Independent Comics Expo (MICE) in Cambridge, MA! Loads and loads of comic books, panels, workshops, and fun people!
Also: Free admission!
Iím selling my comics at table D03, just inside the entrance, on the right. Iíll also be on the Comics and Medicine panel on Saturday at 11am.
WHAT: Massachusetts Independent Comics Expo (MICE) 2017
WHEN: Sat-Sun October 21-22, 2017 - Saturday: 10-6; Sunday: 11-5
WHERE: University Hall at Lesley University, 1815 Massachusetts Ave. (Porter Square), Cambridge, MA
WEBSITE: www.micexpo.org
Swing by and say hi! And buy some comics while youíre at it!
Friday, September 15, 2017
I LIVE! Time to wake up this blog and shake out its pins and needles. This past year has been a strange ride and I have a bunch of stuff to report on.
But first, I'm at a comics show this Saturday, September 16! I'm tabling at LadiesCon 2017, hosted by the Ladies of Comicazi at the Center for the Arts at the Armory in Somerville, Massachusetts (191 Highland Ave).
12-5pm, free admission, come by, say hi!
(And save the date for another upcoming free show - MICE 2017, October 21-22 in Cambridge, Mass. Hooray for local comic book fests!)
Wednesday, August 31, 2016

Would you like to buy a paper copy of this comic? Go for it! $2.50 each, shipping included, mini-mini size (4.25"x5.50"). If you put it in a clinic waiting room, I would love to hear how that goes.
Wednesday, July 20, 2016
I'm gonna be at San Diego Comic-Con! ON A PANEL!
Come and see me and some graphic medicine pals talk about comics and health!
Comics and Health: Saving Lives and Preventing Disease
San Diego Comic-Con 2016 - Comic Arts Conference
Sat July 23, 10:30-11:30am, Room 26AB
San Diego, CA, USA
Apart from the panel, I'll be wandering around Comic-Con and befriending everyone in spitting distance. Woo, let's jibberjabber about comicky books and medical junk!
Saturday, July 2, 2016
Here comes the 7th annual comics and medicine conference! And this year, it's in Scotland!
This will be my first time attending since I finished grad school and I'm looking forward to seeing if and how that's overhauled my thinking.
I'll also be giving a 5-minute lightning talk on the insulin comic I've been working on for Massachusetts General Hospital! Come and check this out during Friday's Innovation in Care panel.
Graphic Medicine 2016 conference
Thur-Sat July 7-9
Dundee, Scotland
... is that Dundee as in the hometown of The Beano? Yes it is. YES IT IS. I wish I could send a time travel postcard to Young Me, the little girl who read that comic voraciously. Minnie the Minx statue in Dundee, why don't you reserve an entire day for us to hang out.
Friday, September 25, 2015
I LIVE! Hoo boy. GRAD SCHOOL, AMIRITE. Remember when I was planning to do ongoing webcomics about my school experience? Ha ha! Past Me, you are adorable and made of cupcake frosting. Oh honey.
The good news, though, is that I finished grad school! Ask me about masterís degrees in Health Communication! The final project involved creating an actual practical deliverable for an organization. My original plan was to make comics-format patient handouts, but my formative research turned up solid logistical reasons why this format wouldnít be a good fit. Read more about this in my jam comic with Comic Nurse over on the Mayo Clinicís Center for Innovation blog!
Iím currently working on more health-related comics, both for the web and for minicomics. Look for news and new stuff at these upcoming events!
New York Comic Con
Thur-Sun Oct. 8-11
New York, NY
Panel: Content Literacy: Teaching STEM with Comics, Thur Oct. 8, 3-4pm
(I donít have a table - Iíll just be there for Thursday)
Massachusetts Independent Comics Expo
Sat-Sun Oct 17-18
Cambridge, MA
Free admission! I have table space and plan on selling sparky new comics!
Friday, October 3, 2014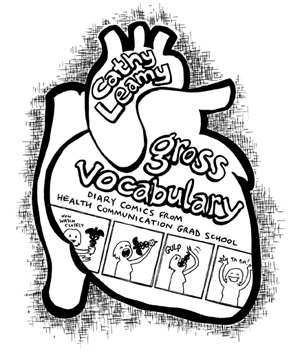 This weekend, Oct. 4-5, is the Massachusetts Independent Comics Expo (MICE)! Itís in Porter Square, Cambridge, and admission is free!
Iíll be at table A31 selling spanky new MINICOMICS! Come and check out Gross Vocabulary, the first collection of my grad school diary comics. Itís got what Iíve posted previously online plus new stuff exclusive to the print version.
Iím also a judge for the Iron Cartoonist contest on Saturday at 2:30pm and a panelist at the Sunday morning "Comics in the Classroom" symposium (RSVP required for that one).
I am so proud of my pals in Boston Comics Roundtable for putting on this festival every year. This is the 5th annual show, and it gets more polished and more fun every single year. And most importantly, they keep the admission free. This lets so many people drift in and dip their toes into indie comics for the first time.
Thursday, August 7, 2014
Sad news, party people - I will not be tabling at Boston Comic Con 2014 this weekend. :(
I am buried under ten tons of grad school madness and had to reluctantly bow out of the convention. Bummer!
The show looks ridiculously awesome, though. You should go and shower other local comics creators with cash money. DO THIS FOR ME.
Tuesday, June 24, 2014
Hey, remember when I started grad school and planned to do regular diary comics about it?
Welp, hereís what happened: GRAD SCHOOL.
Oh Past Me, you are an adorable overeager liíl scamp! Donít ever change. (Psst - actually, please change. You commit us to a lot of stuff and we get stressed. Iím warning you. Donít make me come back there.)
Iíve got some breathing room, so look forward to me catching up on those comics! And in the meantime, look for me in person at these upcoming events!
Comics and Medicine Conference
June 26-28, 2014
Baltimore, MD
Itís the fifth annual conference! Iím giving a 5-minute talk about some of my current project work on Friday, and Iíll have table space in the Marketplace on Saturday.
Mensa Annual Gathering 2014
July 3, 2014 - 7:30pm
Boston, MA
íSup smarties! Iím a guest speaker at this convention, giving my 1-hour talk on why comics and healthcare are an excellent match.
Boston Comic Con 2014
August 8-10, 2014
Boston, MA
Iím tabling! Come and buy my stuff! Update: Um, NOPE. I will not be tabling at this event due to school kicking my ass. Sorry!
Massachusetts Independent Comics Expo 2014 October 4-5, 2014
Cambridge, MA
Hometown indie show put on by my pals in Boston Comics Roundtable! Iím tabling here too. Come and buy my stuff here as well!
Monday, February 17, 2014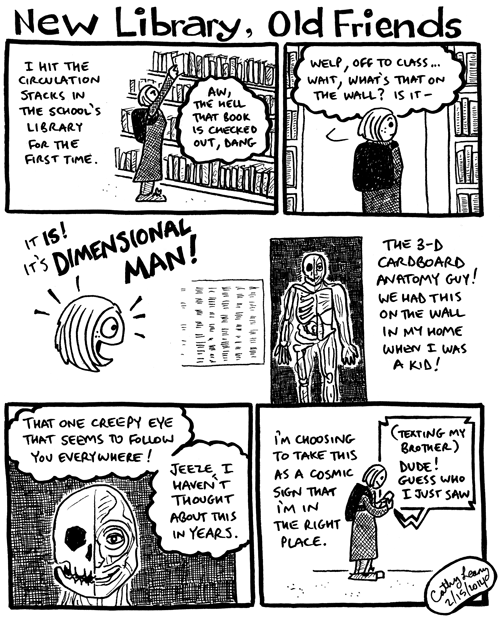 Buy a Dimensional Man of your very own!
Monday, February 3, 2014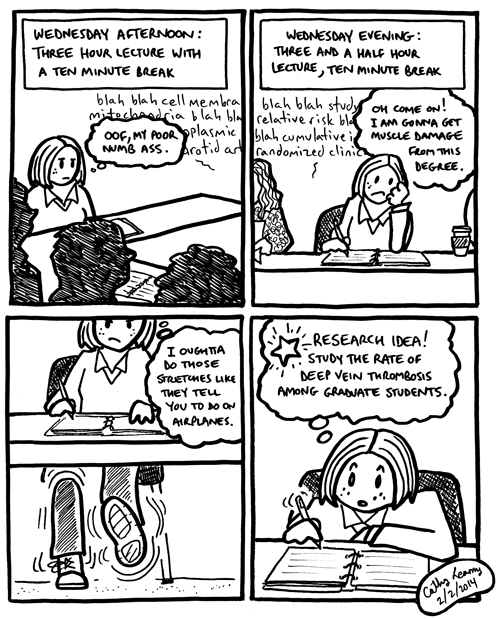 Monday, January 27, 2014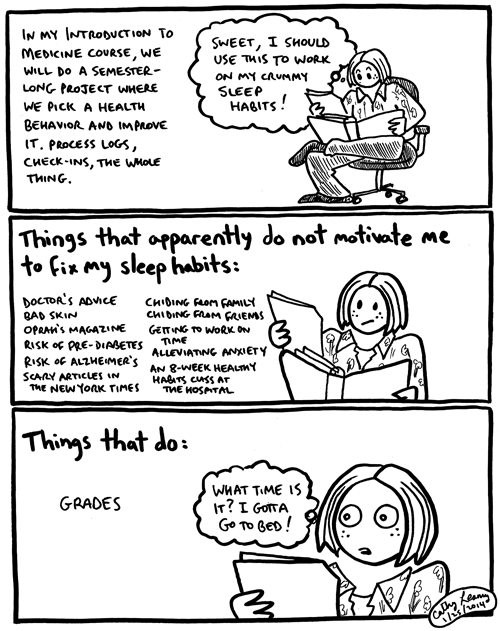 Monday, January 20, 2014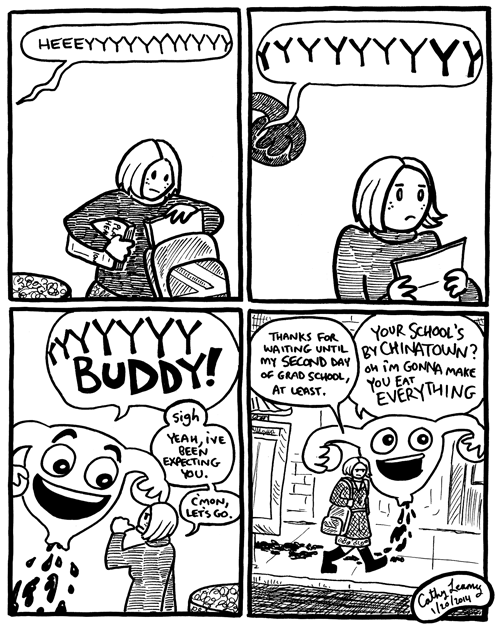 Sunday, January 12, 2014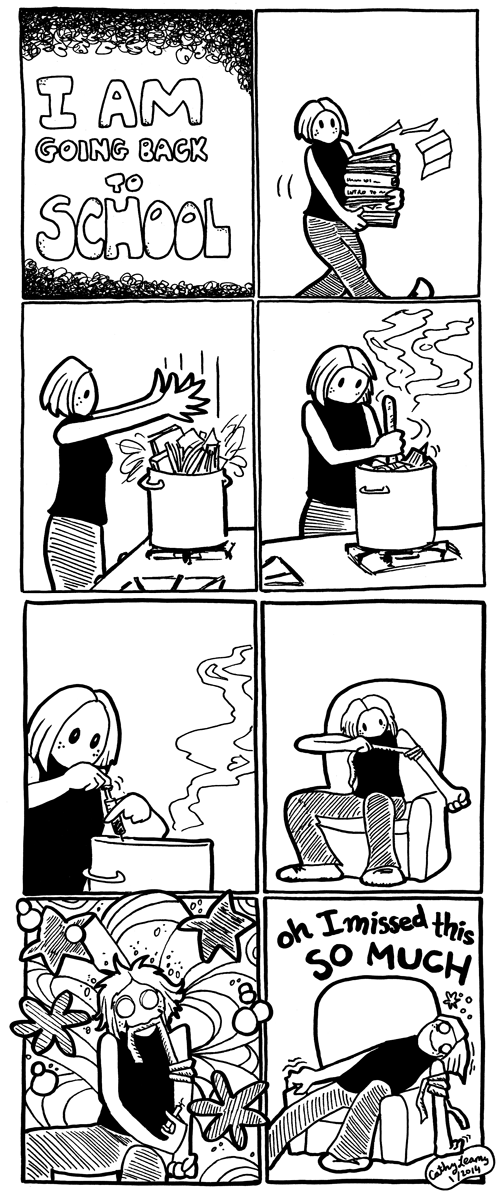 Hello there! You may remember me from such comics as Whole Lotta School and Whole Lotta School Still. Fun times, huh! Happily, my relationship with school has gotten a lot healthier since then.
OR HAS IT? Letís find out together as I go to graduate school! Starting this week, Iím studying towards a masterís degree in health communication. Watch for more health comics here and follow my Twitter account (@metrokitty) for hopefully even more gross medical stuff than usual.
Thursday, December 5, 2013
DRINKING! How awesome is drinking, you guys. But just like cats, caramel, and all the other cool stuff in life, sometimes you can have too much of a good thing.
If youíre looking to scale down the drinking a little, especially before it turns into A Problem, try mindfulness! Check out my comic "Mindful Drinking" for thoughts on being in the moment while boozing it up and autobio reflections on how habits get out of hand. Plus: THEREíS A SLOTH.
Read the whole thing for free online! Share it with pals on Tumblr! Order print copies from my comics webpage!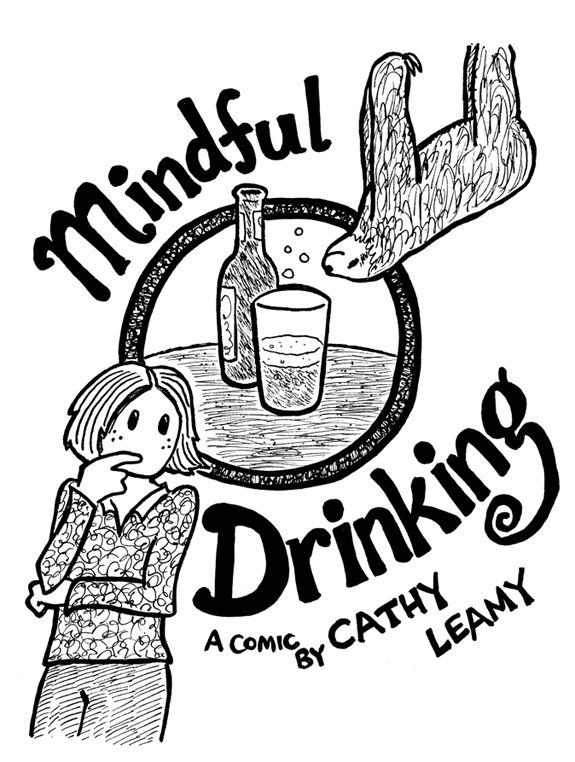 Wednesday, September 25, 2013
Hometown indie comics pride!
This weekend, Sept. 28-29, my pals in Boston Comics Roundtable are hosting the fourth annual Massachusetts Independent Comics Expo in Cambridge! TWO DAYS THIS YEAR, WHAAAT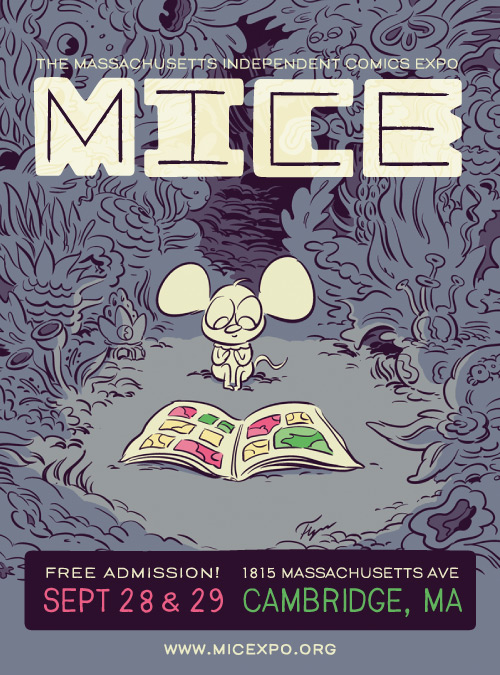 What I love the most about MICE: Free admission! Anyone can stop in and get a taste of indie comics without having to lay out a huge chunk of cash.
I'll be there and I'll have new comics for sale! Check my new health info minicomic Mindful Drinking, a fun little thing about drinkin' and cutting down a little by using mindfulness. Half auto-bio, half self-help, guest-stars a sloth.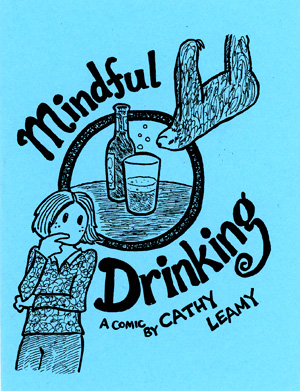 And I've got a 4-page story in the latest issue of the Roundtable's indie-flavored local superhero anthology, In a Single Bound! Look for my "Nuttin' But Trouble!" which touches on two of my favorite topics: LADIES and ALLERGIES.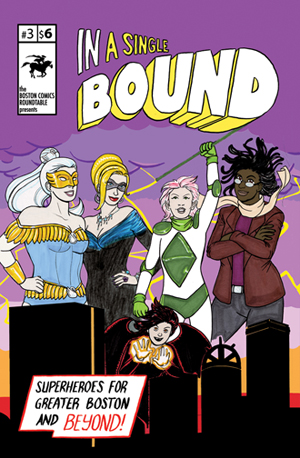 Saturday 10am-6pm, Sunday 11am-4pm, all in Lesley's University Hall at 1815 Massachusetts Avenue (Porter Square), Cambridge, MA. MICE 2013: See you there!
Friday, August 2, 2013
This weekend, August 3-4, it's Boston Comic Con time! Swing by the World Seaport Trade Center on the Boston waterfront, Saturday 10-7 and Sunday 10-6.
Come and see me at Artists Alley table AA343, right near my Boston Comics Roundtable pals. Minicomics, art, lots of chatter about comics and health care - all this can be yours! Possibly hugs as well; hug action pending on whether my gross mucus-fiesta head cold clears up.
Sunday, April 14, 2013

I got to participate in Pal Andrewís Ultimate Powers Jam!
Hereís how it goes: Andrew Weiss uses the character creation rules from the Marvel Super Heroes RPGís Ultimate Powers Book to roll up a random character description. Then he hands them off to artists and writers to flesh out.
One of those handoffs was to me! Check out Ultimate Powers Jam #6, with art by me and writing by Fake AP Stylebookís Ken Lowery. Who is Ö WORRYBIRD?
Monday, April 1, 2013
I got interviewed about comics and healthcare! You can check out the conversation on the diabetes advocacy site Diabetes Mine, and you can enjoy this little April Fool bonus comic collaboration between me and the interviewer Mike Hoskins!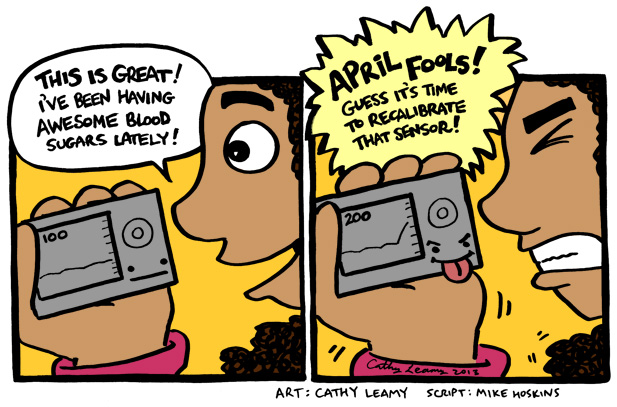 Monday, March 4, 2013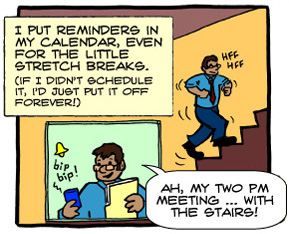 My latest webcomic for the MGH Diabetes Views blog is up!
It's about taking common excuses for not exercising and finding ways around them! I am the master of looking at speedbumps in my path and treating them like they're mountains, so believe me, this comic comes from the heart.
Tuesday, November 27, 2012
Hey you! Do you own a dick? Or are you a fan of dicks? Then do I have some health information for you!
You know diabetes? The disease? Well, one of its potential side effects is erectile dysfunction (a.k.a. trouble getting it up)! ... I KNOW, RIGHT! What the hell?
But it's OK! Read my comic "Diabetes is After Your Dick!" to get the scoop on what exactly diabetes is, how it can cause stiffy problems, and what you can do to take control and keep things healthy down there!
You can read the whole comic for free online! And you can order print copies from my comics webpage!
DICK HEALTH 4 LIFE!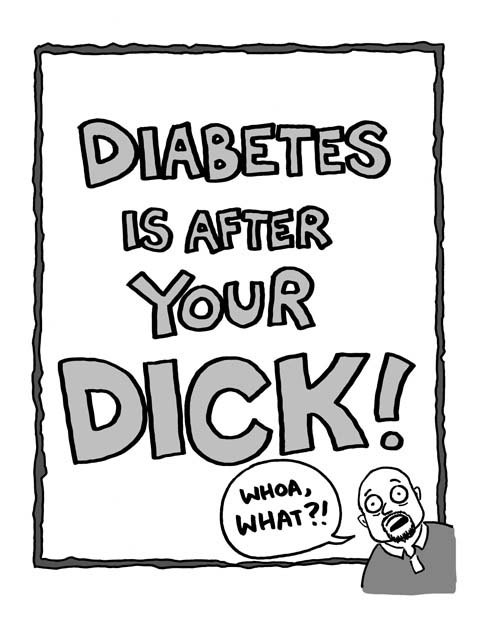 Sunday, November 18, 2012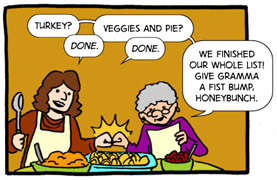 I did another webcomic for the MGH Diabetes Views blog! This one's about three easy things you can do to cut down stress over the holidays!
The MGH Diabetes Views blog focuses on diabetes education, but you know what? It's also a cool source of wellness information in general, like nutrition tips, playlists for working out, health basics like "what the heck is a stroke, exactly", and more. Thumbs up!
Monday, November 12, 2012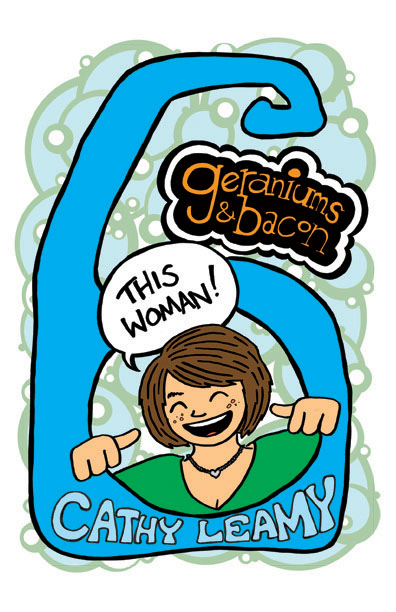 Itís here! The sixth and latest issue of my autobio/good times minicomic Geraniums & Bacon is now on sale!
Four bucks gets you stories about:
Competitive ballroom dancing!
Peeing in Switzerland!
Anxiety!
Things to do in Chicago when youíre drunk!
AND SO MUCH MORE
Wanna pick up even more autobio and good times? Visit my comics page to snag the previous issues of Geraniums & Bacon! Previous issues are $2 each; contents may contain travel, bees, and/or nudity.
Wednesday, September 26, 2012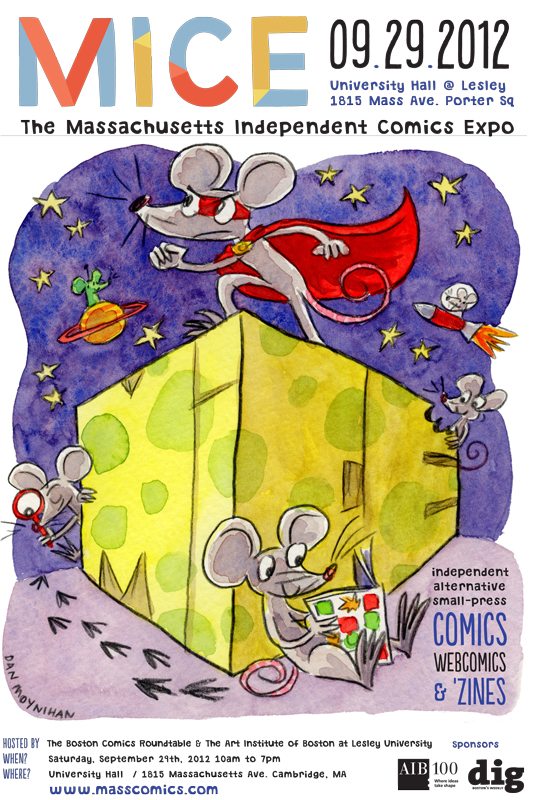 Now it's time for some local show love: This Saturday, it's the third annual Massachusetts Independent Comics Expo! My comics club Boston Comics Roundtable and Lesley University will team up to host this FREE indie comics fest in Cambridge, Mass.!
MICE website: www.masscomics.com (@MassMICE on Twitter)
I'll be tabling there, selling Geraniums & Bacon #6, Diabetes is After Your Dick, and full-color prints of Edgy Comics Bingo.
And! I'll be moderating a discussion panel on Comics and Medicine at 11am!
This past Saturday's Boston Globe featured a fantastic article on MICE and Boston Comics Roundtable with quotes from me! The print edition also included panels from Geraniums and Bacon #6, covering delightful topics such as pee and math.
The exhibitor list is stuffed with great creators and pals of mine, and the list of panels and workshops is mindblowing (it makes me sad to be tabling and have to miss them).
This Saturday, September 29, 10am-7pm, second floor of the Porter Exchange building (upstairs from Bluefin), Porter Square in Cambridge, absolutely free admission. Come on over!
Thursday, September 13, 2012
It's Small Press Expo time! Come and enjoy indy comics fun this weekend in Bethesda, Maryland!
I'll be tabling there and selling lots of new-ish stuff:

The latest issue of my autobio comic Geraniums and Bacon, #6!

A little health education comic about diabetes and one of its unpleasant complications, Diabetes is After Your Dick! (as seen in my presentation at July's Comics and Medicine conference)

And ... full-color print versions of Edgy Comics Bingo! Now you really can play along at home!
This year's Expo is lining up to be a massive good time - so many amazing creators all packed together like the world's most creative sardine tin. See you at the show!
(And if you can't make it, don't worry - the Mass. Indy Comics Expo is just a couple of weeks away! Sept. 29, free admission, loads of comics!)
Tuesday, September 4, 2012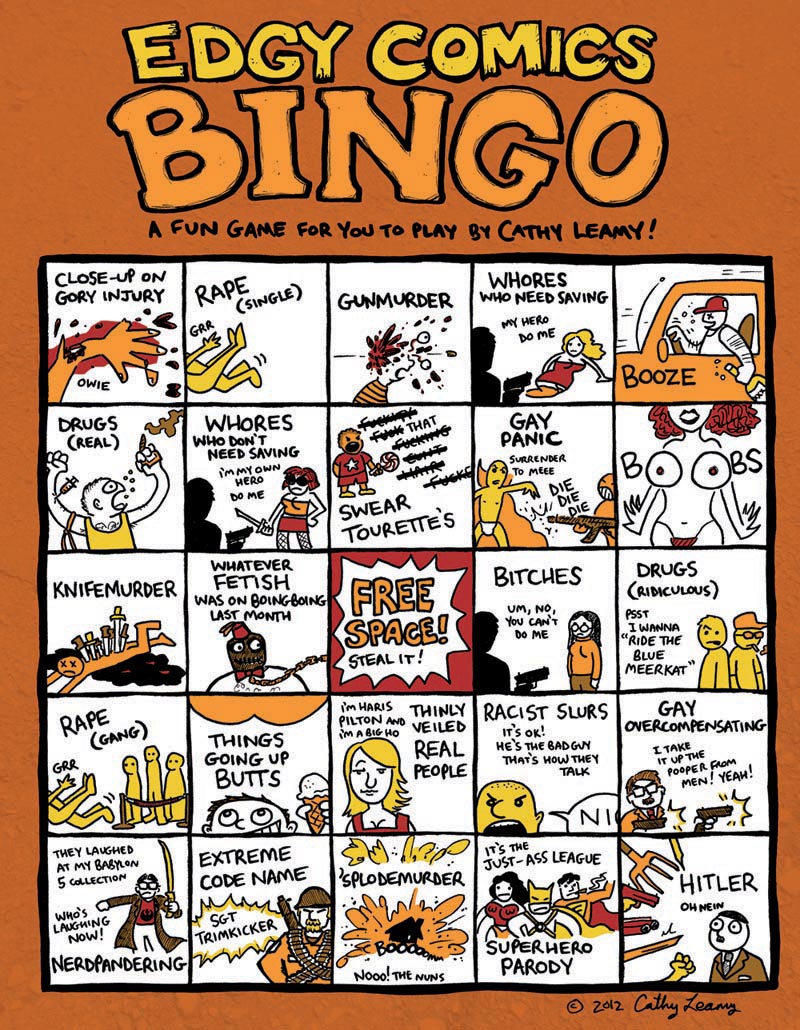 Click to pass this around on Tumblr!
Wednesday, August 22, 2012
It's the Comics & Medicine conference again!
That's right! Remember last year when I attended an academic conference in Chicago on comics and medicine? Well, the momentum keeps on going - the third annual conference was held this year in Toronto! More attendees, more discussion panels, and more events! The 2011 gathering completely blew my mind, and I've spent the past year in a whirl of projects, processing, spreading the word, and frenzied enthusiasm. I was really looking forward to revisiting this brain space. And this time I'd be talking! At this year's conference, I was a participant on the "Comics in patient education" panel!
What went on this year?
The two day affair kicked off with a pre-conference reception party and screening/Q&A session of the short documentary The Paper Mirror (no relation to my own short comic of the same title). Like last year, the organizers arranged a gallery-style display of comic art by the conference panelists. My contribution was the anxiety fiesta ďThe Loop" from issue #6 of my autobio minicomic series Geraniums and Bacon (available for sale online very soon).
Then - day one! Keynote talks by Paul Gravett and Joyce Brabner, followed by panel discussions and workshops, capping off with a casual on-stage Paul Gravett/Joyce Brabner/Joyce Farmer chat at the bar The Central and a trip to the famed comic shop The Beguiling.
And then - day two! More panels and workshops, finishing up with a keynote talk by Joyce Farmer that I sadly missed because I had to catch my plane home. Next time I'm planning my schedule better.
What's up party people are you ready for a Comics and Patient Education panel YEAHHH
One of the first discussion panels on day one, and I was on it! The other panelists included Lydia Gregg, speaking on a combo comic-and-treatment-diary for pediatric patients with retinoblastoma; Alex Thomas and Gary Ashwal of Booster Shot Comics, walking through the process of their asthma medication awareness comic Iggy and the Inhalers; and Allison Zemek, going into depth on a graphic novel for kids on healthy food choices.
And me? I was up there talking about diabetes 'n' dicks. OH YEAH.
I'm not kidding. A project I've been working on is a diabetes awareness minicomic directed at men, pointing out that one of the conditions that diabetes can cause is erectile dysfunction. This fact really hit home with a lot of my guy friends, so I decided to make a funny comic about it and then do a short survey about its effectiveness as an informative tool. The comic's goals were to get attention, bring readers up to speed on what diabetes is, and then give them easy next steps for reducing their risk.
The overall panel was absolutely fascinating to me. Despite my project being aimed at a completely different demographic than the other three panelists', the points made by our talks tended to overlap: Comics are a much more inviting reading format than plain text, facts delivered by our comics tended to stick well in readers' heads, storytelling and characters can be powerful tools to engage the reader, and so on. I'm really glad to have met the other panelists and to have learned about their projects. I also appreciated getting to snicker about stiffies in front of an academic audience. Man, I don't know what I'm gonna do with myself now that I can't go around saying ďGotta go work on my dick comic!" to everyone.
* Watch this space - I'm planning to post the full comic online and to have print copies for sale at comics festivals this fall!
Other panels and events I liked
Cartoonists Take Up Smoking
Dr. Alan Blum, physician and long-time anti-smoking advocate, took us on a whirlwind historical tour of cartoons/comic books against smoking and the tobacco industry. The one thing that will really stick with me is the effectiveness of humor instead of rage as a weapon against big enemies. Blum quoted Thomas More - ďThe devil, the proud spirit, cannot endure to be mocked" - and talked about his group's successes with parody ads and images. It reminds me of the Fataki campaign in Tanzania - awareness and engagement through poking fun rather than through lecturing or scolding.
Clinical skills, Cancer Vixen, and CanMEDS: The graphic novel in pre-clerkship medical education
Dr. Jim Connor gave this presentation as part of the Comics in Medical Education panel. Excellent example of the power of comics for teaching, engagement, and empathy-building, not just for patients but for anyone in a learning position in medicine.
Use of comics in medical education: Teaching evidence based medicine
Another cool example of using comics as teaching tools, this time from Stefan Tigges of Emory University. He slams together his own funny comics using clip-art, animal characters, pop culture references, and goofy jokes; they serve as supplemental material for his statistics course, helping to defang the intimidating material and present it in a different format. I love this kind of thing! Reminds me of when I used to draw little comics to help teach my teammates back in Academic Decathlon.
A form of comic relief: HIPAA in graphic detail
It's a follow-up from last year! Back at the 2011 conference, Rose Anderson from the Mayo Clinic Center for Innovation presented her brainstorm on translating the standard patient data privacy form (a long, boring, overwhelming ďlegalese" document) into a comic that patients could easily read and comprehend. Well, she made it happen! This year, she and co-creator Leah Eisenberg talked about the process of drafting prototypes of that comic and getting feedback and reactions from example patients. I can't wait to see if there's even more progress next year.
Assorted shout-outs, observations, recommendations
Leading up to this conference, I read Special Exits (semi-autobio about aging parents), and afterwards, I finally got around to reading Cancer Vixen (breast cancer autobio by glam NYC illustrator). Damn, those were some great reads, especially for getting a different perspective. ďOh, huh, I guess I can appreciate why the old guy didn't call his daughter for help, even if I don't agree with it." ďHmm, yeah, if I were in her place and dealing with what she's dealing with, I'd probably make that specific chemo choice too."
Microcosm Publishing plug from Joyce Brabner! They really do have a stupidly huge array of material on health and activism and community. Zinesters are doing it for themselves.
Man, it's a good thing I decided not to go into academia because I have zero interest in academic jargon. The minute I hear the words "contextualizing" or "engendered," I shut down and beat a hasty retreat to my inner chalet.
The organizers provided swag bags with blank sketchbooks! Absolutely brilliant!
My thoughts and reactions
God, it's so exciting to see more applied comics, comics actually being used in healthcare settings! I'm a practical person. I don't want to analyze. I wanna DO. I wanna MAKE STUFF.
But all my Action Jackson aside, I also feel humbled. I left last year's conference full of piss and vinegar. I was gonna change the world with comics! And it was gonna be so easy - I'd just swan in with the comics and everyone would recognize their usefulness and the road ahead would be strewn with rose petals and SweeTarts. This year, I got to hear reports from other people trying applied comics and some of the obstacles and attitudes they face, especially ďWhere are the cold hard stats to show that this approach works?" It was a good reality check for me. I haven't changed my mind; I still know that comics have amazing potential as a tool for health care. But now I have some more appreciation and respect for the work that will need go into establishing them. I can't just rely on my hyperactive bluster and charm and on individual testimonials in places where evidence-based medicine rules the school.
---
And hey, lemme tell you some things about Toronto
Hot damn, did I enjoy finally getting a chance to visit this place! I had a blast just haunting the neighborhoods and walking all over. Thumbs up for the HI-Toronto Hostel - very convenient location, loads of activities, nicely reliable wi-fi.
I could've just sat in the CN Tower for hours watching planes take off from the Toronto City Airport just across the way. Little toy things going wheeee into the air.
Kensington Market is possibly the coolest neighborhood I have ever visited.
I don't shop for fun. I'll walk around shopping areas for hours, but I don't tend to go in and browse the merchandise. On Queen's Street, I realized that the only shops I actually do walk into are comic shops, organization shops, and sexuality boutiques.
It's just maybe kinda sorta slightly possible that Tim Horton's does a better Boston Creme donut than Dunkin Donuts? oh god dunkie's i'm so sorry
Thursday, June 14, 2012
I drew a comic about mindful eating for Diabetes Views, the MGH Diabetes Education blog! Click on through and check it out!
Thursday, May 31, 2012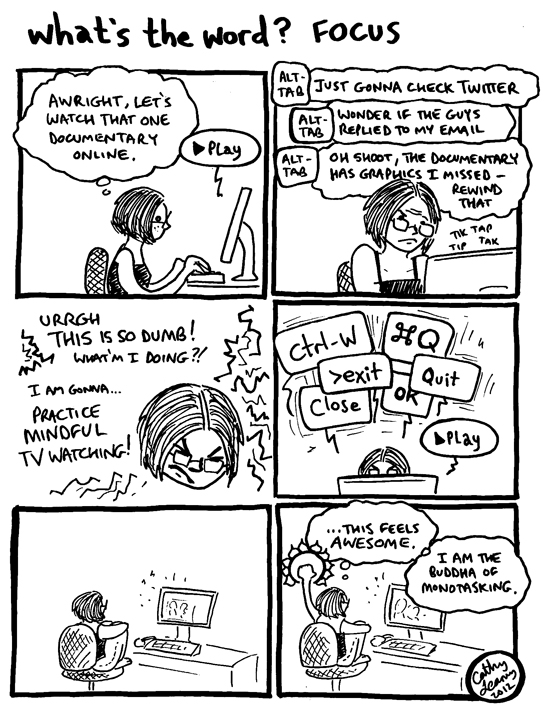 The documentary in question is HBOís four-part obesity special The Weight of the Nation, which you can watch online for free. Seriously worth investing the time.
Sunday, May 13, 2012
Check this exciting spring and summer lineup! Iím gonna be hitting a funky fest or conference in May, June, and July - you should come too!
May 20: Maine Comics Arts Fest
Portland, ME
This coming Sunday, itís time for that annual Downeaster train ride up to Portland, Maine, for the Maine Comics Arts Fest! Come down to the waterfront and enjoy an amazing lineup of indy comics creators (Kate Beaton! Raina Telgemeier! Renae De Liz of Womanthology! My pals Boston Comics Roundtable!). Iíll be there selling my new Geraniums and Bacon issue #6! Only five bucks to get in, FREE if youíre 12 or under. Do it!
June 20-23: Health & Science Communications Association annual conference
Providence, RI
Comics and health care! Youíve got questions, and Iíve got an overview! On Saturday, June 23, Iíll be giving a featured talk at this professional conference on the comics format and why itís such an excellent mode of communication for health care. This talk will cover comics basics, social media and production tools, the graphic medicine movement, and next steps for further reading and trying it out yourselves.
And speaking of trying it out yourselves, Iíll also be holding a hands-on comics workshop on Thursday, June 21, for conference participants! No drawing experience required - just be ready to doodle and jam!
You can register at an early bird discount through May 25. The conference program looks fantastic, and Iím honored to be a part of it.
July 22-24: Comics & Medicine: Navigating the Margins conference
Toronto, Canada
The comics and medicine train keeps on rolling into July! Iím a speaker at this yearís conference - Iíll be on a Monday morning panel talking about my upcoming minicomic on diabetes and erectile dysfunction. THATíS RIGHT YOU HEARD ME. Iím making a comic full of dick jokes and diabetes metaphors and Iím gonna talk about it in public. This is possibly the best thing EVER. Then again, the rest of the conference schedule looks equally astounding and hilarious! Man, this is the coolest conference. You should come. Last yearís conference was mindblowing.
Hope to catch you at one of these! Drop me a line if you want to meet up there!
Friday, April 20, 2012
It's showtime here in Boston! This weekend, Hynes Convention Center hosts Boston Comic Con, a big ol' bazaar of artists, writers, comic books, and collectibles. I had a blast at last year's show, especially thanks to the huge Artist Alley full of local cartoonists and creators. Here's hoping this weekend's show is even more awesome!
Look for me this weekend at table AA305! And guess what I'll have with me?
THAT'S RIGHT! It's the all-new issue 6 of my autobio and humor minicomic Geraniums and Bacon! It's been a long time coming - man, too long. This one's a dense one: Ballroom dancing! Mountains! Fortune-telling! Anxiety! A werewolf!
The new issue will make its debut at Boston Comic Con. Look for it for sale online and in local comic shops soon afterwards!
Sunday, March 25, 2012
Hey! You know Womanthology, the massive book of comics by women creators (and Kickstarter phenomenon)?
It's on sale now now, and I'm in it!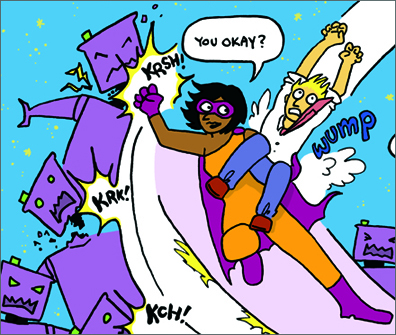 I illustrated a story written by Lisa Fortuner (@Ragnell on Twitter), comics blogger and real-life military heroine. Our four-page full-color tale is chock full of robot punching, secret identities, ray guns, and more man thigh than is honestly necessary. YEAH!
You can purchase Womanthology online or at comic shops around the country. And if you're a Boston-area local, you can swing by Union Square's Hub Comics this Saturday (March 31) from noon to 4 and get a signed copy! I'll be signing along with Womanthology creators/pals Ming Doyle, Ellen Crenshaw, Stacie Ponder, and the project founder Renae de Liz! Even if you don't want to pony up for the book itself, come and visit anyway! Hub Comics is a fantastic shop and there'll be plenty of other excellent comics to check out.
See you on Saturday!
Monday, February 13, 2012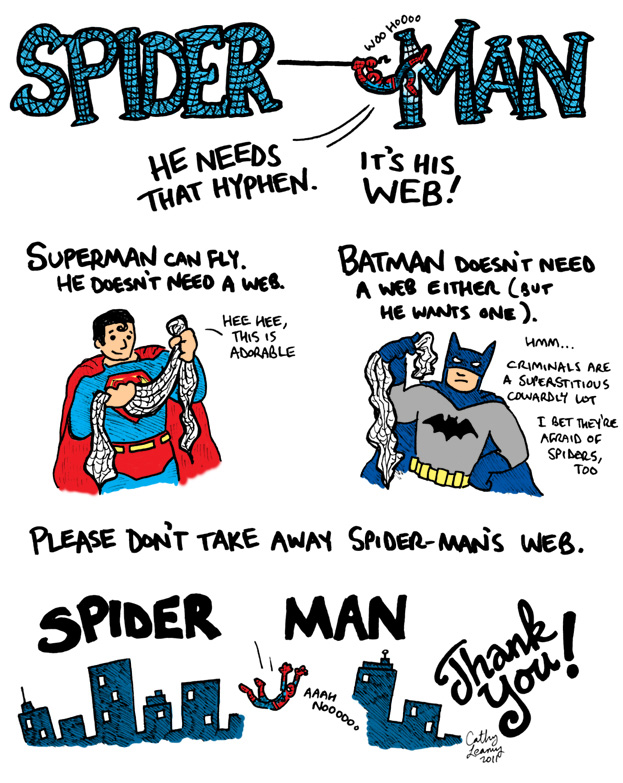 Thursday, December 1, 2011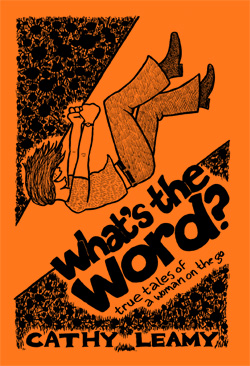 Hey! Remember the print mini of my diary comic series What's the Word? Now you can buy it online!
This minicomic collects all of the What's the Word? strips through Spring 2011 and includes three bonus strips not published online. If you like my autobio series Geraniums and Bacon, you oughtta like this autobio-lite mini that strolls through a lot of the same territory: Travel! Disco! City living! Girl accessories!
Two bucks. Go for it!
Hungry for more? Check out my other print minicomics available for sale. They're all awesome. I can vouch for them.
Thursday, October 27, 2011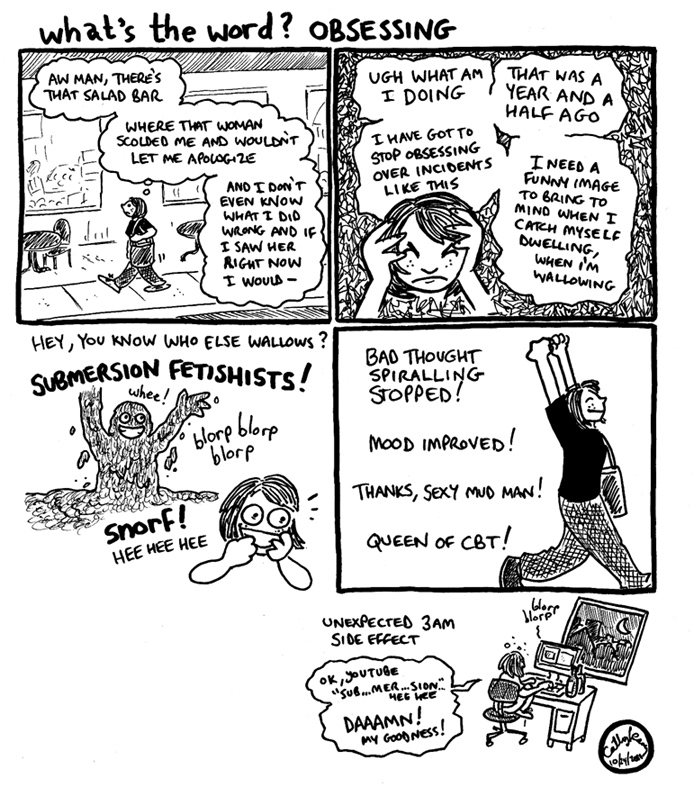 And a hearty hello to Gilad Ratmanís The 588 Project, which I gawked at in a dark room in Chicagoís Museum of Contemporary Art this past summer.
Thursday, September 22, 2011
Yes! Itís time for a local comics fest! Letís show íem how we do it in Massachusetts:
This Saturday (9/24), itís the Massachusetts Independent Comics Expo (MICE)! 10am-6pm at 1815 Mass Ave., Cambridge MA (Porter Square) and admission is free!
Come and enjoy a marketplace of local talent selling their comics and artwork, hands-on workshops with comics pros, a full day of cool discussion panels, and a gorgeous art show complete with behind-the-scenes peeks at the process of making comics. (Not to mention itís in the same building as Bluefin, so you can snag some sushi as well). Itís a fun show thatís friendly to kids and adults, comics newbies and comics vets alike.
Iíll be there with my comics and sketch cards of robots and monsters (and sometimes robomonsters). Hope to catch you there!
Tuesday, September 6, 2011
It's that time! Fall comics convention season is GO!
This weekend (Sept 10-11), catch me at Small Press Expo (SPX) in Bethesda, Maryland! I'll be at table B7, near a bunch of my pals from Boston Comics Roundtable.
And in just over two weeks, I'll be at the second annual hometown show MICE, Massachusetts Independent Comics Expo! Saturday September 24, Porter Square in Cambridge, Mass. Free admission!
Come by! Say hi! Pick up some comics!
Tuesday, July 26, 2011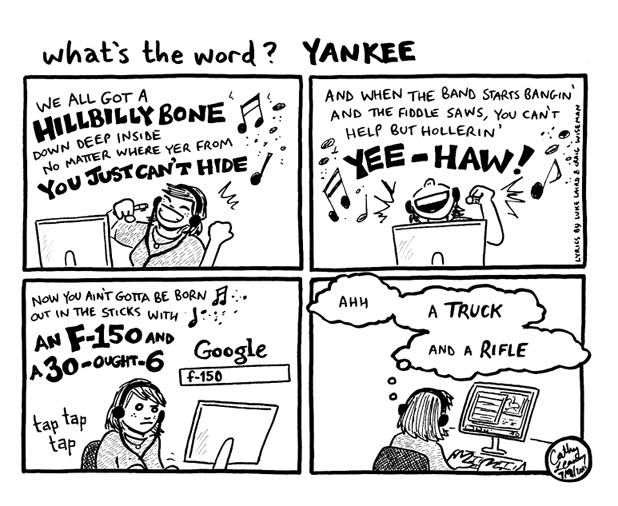 Sunday, July 10, 2011
When your office finds out that you draw cartoons, sometimes you wind up getting tapped for tasks slightly out of your normal job description.
... like drawing your Java developer coworker as a My Little Pony!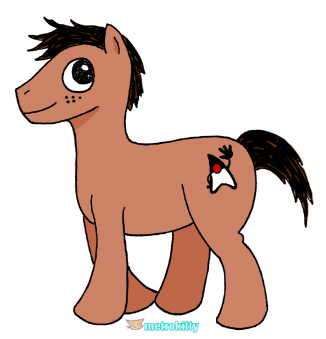 Sunday, June 26, 2011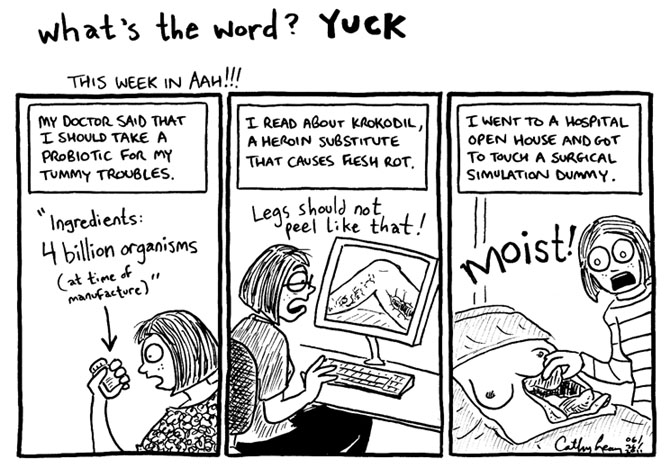 Thursday, June 2, 2011
It's an Agreeable Comic, and I helped!
Check out this week's strip of restaurant comedy The Line - regular writer Kevin Church brings the words and I'm popping in with guest artwork!
And if you're in Charlotte, North Carolina, this weekend, swing by the HeroesCon comic convention and say hi to the Agreeable Comics crew and buddies Action Age Comics (the team behind Awesome Hospital) in Artists Alley. Cheer their panels, bring them drinks, and buy their crap!
Wednesday, May 25, 2011
Who was that up there in the rafters getting interviewed by MTV Geek at Aprilís MoCCA Art Fest? It was me!
Goddamn am I a hyper fast-talking chatterbox. Next convention: WILL TRADE MINICOMICS FOR íLUDES.
* * *
And from news to reviews, check out some kind words from people around the web:
Johanna Draper Carlson had great things to say about Geraniums and Bacon #1-5!
Michelle Schnaars of the Menses Today blog is a fan of my menstrual 411 mini Greenblooded!
Cheers to Brian Cronin of Comics Should Be Good for enjoying Reggie & Brian and the Lousy Nickname!
* * *
If you havenít read the 5 Minute Marvels blog before, youíre in for a treat. Tim and his daughters spend five minutes at bedtime drawing comics characters, creators from all over join in by sending their own drawings, adorableness ensues. A short while back I got to dive into the fun too - take a look at our Starman (Ted Knight), Starman (Jack Knight), and Stargirl!
Tuesday, May 3, 2011
Free Comic Book Day 2011 is almost upon us!
This coming Saturday, May 7, catch me at the FCBD celebrations at Comicopia, Boston's home for all kinds of comics! I'll be doing monster sketches and I'll have plenty of my minicomics on hand.
And I won't be alone! My pals from Agreeable Comics will be there too - boss writer Kevin Church and amazing artist Ming Doyle, the creative team of The Loneliest Astronauts!
Kenmore Square's Comicopia, this coming Saturday: BE THERE!
Monday, April 25, 2011
What's up, locals! Convention season rolls on, and this coming weekend the fun will be close to home.
Come on over to Hynes Convention Center for Boston Comic Con, this Saturday (10-7) and Sunday (10-5)! This will be the biggest Boston Comic Con yet, with all-star guests and a crazy amount of vendors.
I'll be in the Artists Alley, hawking my minicomics. This includes the newly-released What's the Word? diary comic collection - if you haven't gotten your copy yet, stop by this weekend and grab one! And don't forget to wander around the con and check out other Boston-area comics talent (especially my pals at Boston Comics Roundtable and Agreeable Comics). See you there!
Thursday, April 7, 2011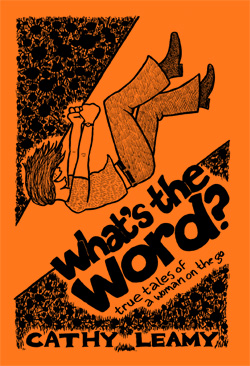 MoCCA Art Fest is this weekend! Come on by the Armory in New York for loads and loads and loads of indy comics!
Iíll be there tabling with my buddies from Boston Comics Roundtable - swing by and pick up some New England quality from us out-of-towners.
AND! Iím debuting a new minicomic!
Whatís the Word? is a collection of the diary comics Iíve been posting here on Metrokitty over the past year, with bonus strips available only in the print edition! Travel stories, disco, Coney Island, hair accessories, and much much more - get yourself a copy this weekend at MoCCA!
Wednesday, April 6, 2011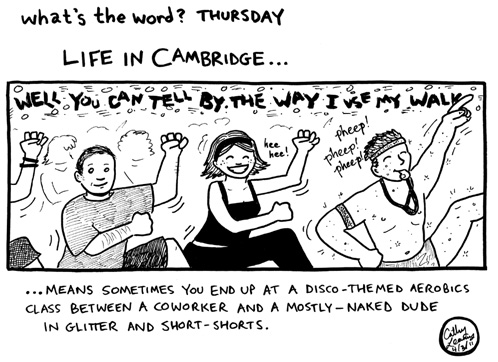 When I got the email announcing a disco Zumba class with special guest fairies from The Donkey Show, I signed up so fast Paypal got whiplash.
Whoa whoa I did not just hear you say that you live in the Cambridge area and haven't seen The Donkey Show yet. UNACCEPTABLE!
Monday, April 4, 2011
Brace yourselves, everyone - here comes comics convention season!
Look for me at these upcoming shows and festivals:
MoCCA Art Fest (I'll be with Boston Comics Roundtable)
April 9-10
New York, NY
http://www.moccany.com/content/mocca-festival
Boston Comic Con
April 30-May 1
Boston, MA
http://www.bostoncomiccon.com
Maine Comics Arts Festival
May 22
Portland, ME
http://mainecomicsfestival.com
Come and get some minicomics! Or just say hi. That'd be cool too.
Tuesday, February 15, 2011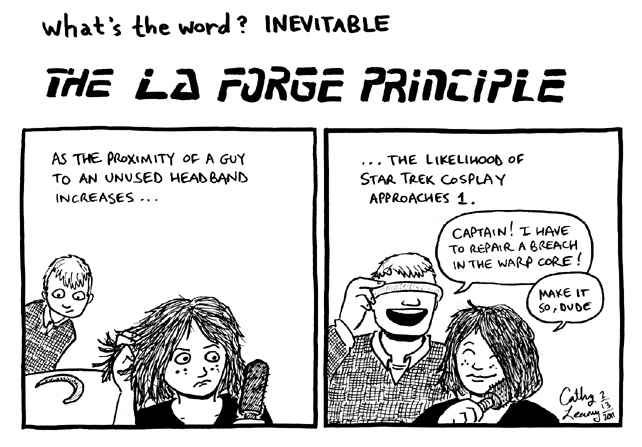 Wednesday, February 2, 2011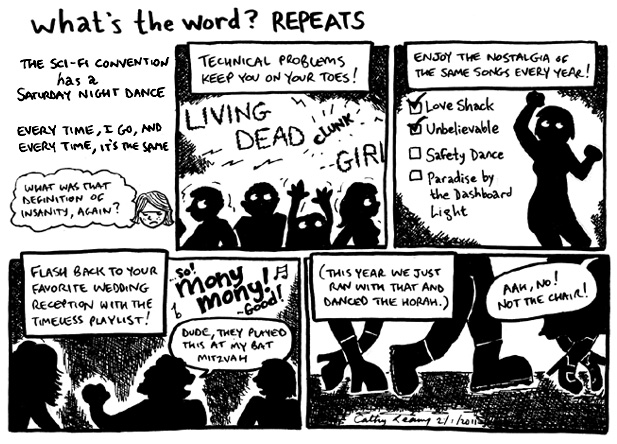 Tuesday, January 25, 2011
Local ink for me and my Roundtable pals!
Check out the latest issue of the Boston Phoenix - their "Future Boston" feature includes a collaborative cartoon by the Boston Comics Roundtable, "The Future, Illustrated"!
Pick up a print edition before tomorrow's snowstorm, or check out the Phoenix's website for a special full-color online version of the comic with bonus material. My glimpse of future Boston is the one with the caveman! Full creator credits are on the BCR website.
Friday, January 14, 2011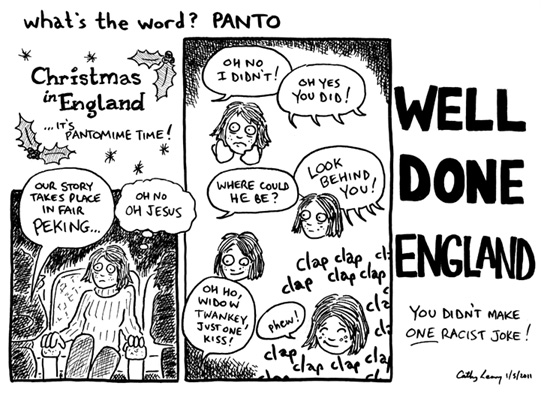 And a Happy New Year to you too! Resolutions written, to-do list jotted, cup of tea at the ready. 2011 - I GOT THIS ONE.
What else is going on?
I did a guest strip for The Loneliest Astronauts, a webcomic by pals Kevin Church and Ming Doyle! Scroll down that page to find a bonus arts-and-crafts project to let you join in the fun at home!
C. Chť Salazar, a buddy and colleague of mine from the Boston Comics Roundtable, has kicked off a series of interviews on his blog, Production 3C. I was very honored to be his first interviewee! Check out this two-part interview: Part One, where we talk about minicomics and autobio, and Part Two, where we hash out thoughts about gender and superheroines in mainstream comics (with a focus on the Women of Marvel anthology). Chť is a great guy with a lot of thought in him - Iím looking forward to reading more of his interviews.
Comixology ran a great review of my menstrual 411 minicomic Greenblooded, and pal Isaac "Satisfactory Comics" Cates posted a lovely writeup of my kid-friendly comic Reggie & Brian and the Lousy Nickname. Thanks, guys!
Tuesday, December 7, 2010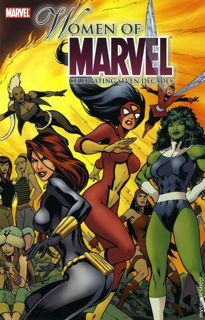 Check this out! I helped contribute to a Marvel Comics anthology!
This summer, my pal Jeph York and I researched and wrote introductions for Women of Marvel: Celebrating Seven Decades. This paperback collects comics from each decade of Marvelís existence that showcase female characters: Golden Age Black Widow, Ms. Marvel, Lorna the Jungle Queen, Elektra, She-Hulk, and more. Gorgeous artwork, funky vintage storytelling, and more asskicking women than you can shake a plasma bolt at.
The process was a fun collaboration - Jeph has the comics/publishing background and I have the pop culture/feminism background, so our co-written introductions for each decade are a neat mashup of comics facts and real-world framework. If youíve ever wondered where Storm, romance comics, and the bad girl trend fit in history with Margaret Thatcher and Rosie the Riveter, man, is this the book for you! Also, you and I should get coffee sometime.
Itís the gifting season - pick up a copy for your favorite comics fan today!
Sunday, November 21, 2010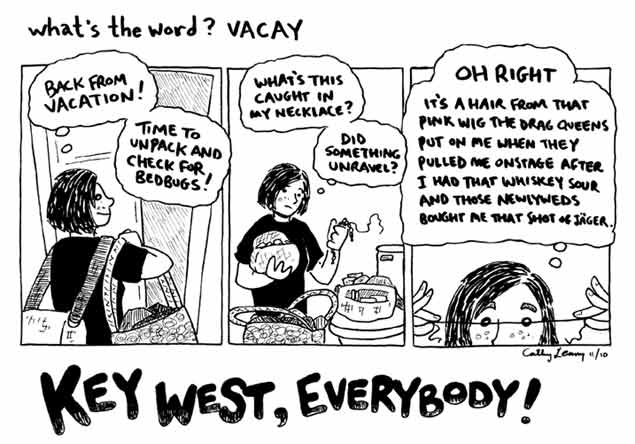 A big hello to the lovely ladies of the Drag Asylum on Duval Street and to the awesome staff of the Coffee and Tea House who hooked me up with tasty breakfast each morning.
Friday, November 5, 2010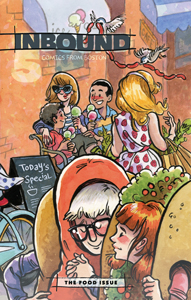 Do you like cheese? Do you like comics? Do you like them together?
Then pick up a copy of Inbound 5, the brand new lip-smackingly awesome fifth issue of Boston Comics Roundtableís comics anthology! This issueís theme is food, and the stories cover every tasty angle possible: sardines and autobio, corn and mythology, onion rings and magic, and plenty more. And Iíve got a story in it about CHEESE! This issue includes my 2-page comic about Englandís annual Cooperís Hill Cheese-Rolling and Wake, a fine example of how my countrymen come up with some crazy-ass traditions.
Buy a copy of Inbound 5 online or in Boston-area comic shops today!
Sunday, September 19, 2010
Another weekend, another long trek to a faraway comics show - WAIT NO HANG ON THERE. Thereís no long trek! This comics show is right here in BOSTON!
This coming Saturday, September 25th, come on over to Kenmore Square for MICE: Massachusetts Independent Comics Expo! Free admission! The show is co-organized by my pals in the Boston Comics Roundtable, and the lineup is great and diverse - webcomic creators, minicomics and zinesters, small press, and more. Iíll have a table for hawking my minicomics, so drop by and hook yourself up with some good-times autobio cartoons.
WHAT: MICE - Massachusetts Independent Comics Expo
WHEN: Saturday, September 25th 10am-6pm
WHERE: The Art Institute of Boston, 700 Beacon Street, Boston, MA
WEBSITE: www.masscomics.com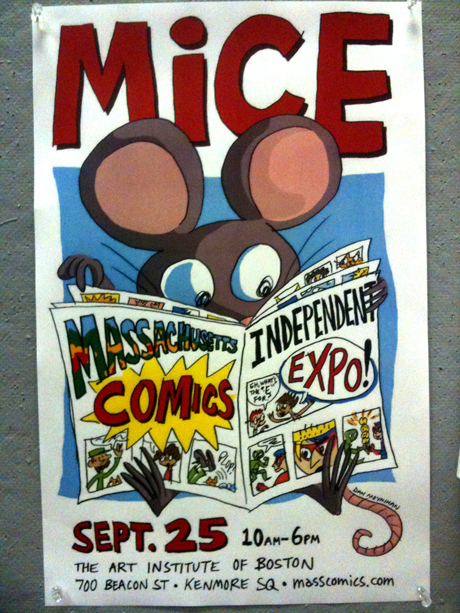 Tuesday, September 7, 2010
This coming weekend is the indy comics fest Small Press Expo 2010 in Bethesda, Maryland, and Iíll be there!
Come and visit me at table A10 - Iíll be selling my minicomics Geraniums and Bacon, Greenblooded, and Reggie & Brian and the Lousy Nickname.
Iím excited - thisíll be my first time attending SPX. Maryland, treat me kind!
Monday, September 6, 2010
Neat menstrual news, people! GladRags, my favorite makers of cloth pads, are now offering my minicomic Greenblooded for sale on their website (read their review!). Now you can get a copy of my cartoon intro to eco-friendly feminine products AND buy some for yourself at the same time!
I'm also September's Monthly Friend on the GladRags Gab blog! LET'S HEAR IT FOR MY UTERUS! Check out the rest of their blog for cool links, advice, and more writing on sustainability and other green topics.
In all seriousness, I really can't say enough good things about GladRags. They were the ones that introduced me to the world of cups and pads and healthier ways of ladyliving, way back in the day, and their pads are still the ones I use every month. Kudos to them and the work they do!
Thursday, July 1, 2010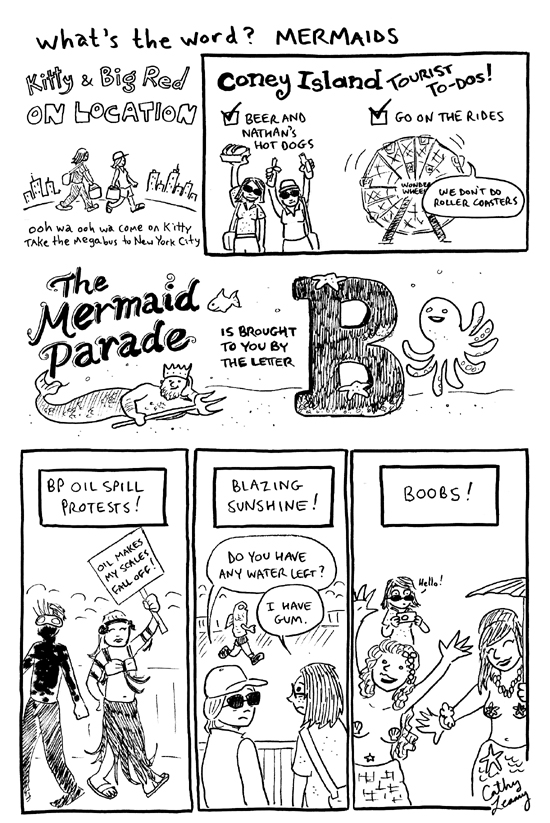 So this is the year I finally got to hit the Coney Island Mermaid Parade. HELLA BONKERS YOU GUYS. The creativity (and exhibitionism!) behind the costumes bowls you over. That and the two hours of standing in the hot New York summer sun. We cooled down afterwards by going to the dark theater of the carny-style sideshow.
Tuesday, June 22, 2010
Whatís up this Sunday? A craft fair!
Come on over to Mass College of Artís Pozen Center on Sunday, June 27 for Mass Market, a DIY flea market with art, jewelry, bookbinding, baked goods Ö and comics! Iíll be there hawking my minicomics along with a few other pals from Boston Comics Roundtable. 11am-5pm, $1 entry fee, 621 Huntington Avenue (Longwood stop on the MBTAís Green E line). See you there!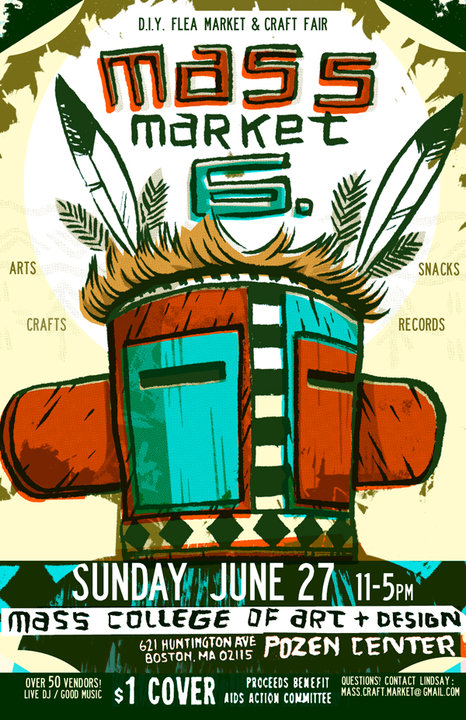 Thursday, June 10, 2010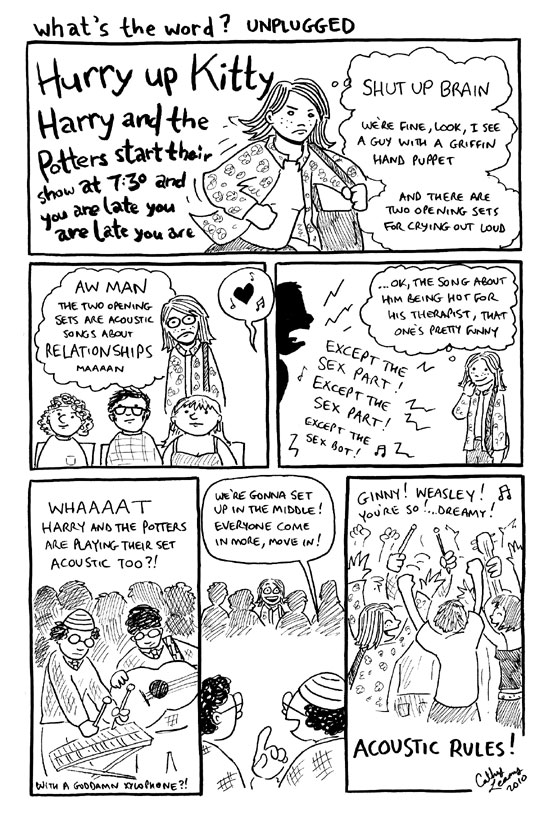 If youíve never seen the Harry Potter-themed band Harry and the Potters do a live show, youíre missing out on one of lifeís greatest delights! Why not watch the documentary We are Wizards online for free and get a flavor of it?
Sunday, May 30, 2010
Convention season rolls on, and last weekend this lucky kitty got to be one of the exhibitors at the second Maine Comics Arts Festival in Portland, Maine!
This show has been such a great addition to the comic show schedule, with its focus on indy creators, its outstanding organizing crew, and its setting in a fun-as-hell city that I love exploring.
What were some of the best parts?
Meeting cartoonist Betsey Swardlick - the one behind those hilarious werewolf stories I picked up at MoCCA - and finding that aaah! Now she has a new comic with those stories reprinted and a completely new one! Swear to God my wallet got whiplash at that table.
Hearing the strange "ding" of a bell all day long and eventually discovering that it was a little silvery shell-shaped bell on Jen "Mermaid Hostel" Vaughnís table
Finding a comic with an absolutely bonkers premise and running around all day telling people about it. "YOU GUYS itís the American Revolution but instead they have battles of the bands aaaaah thatís so awesome". Check it out here: Paul Reveres
Boggling at the bizarre sheet of fog that sat just beyond the convention center, still as a brick wall. If Iíd taken a shot for every time someone said "Hey wasnít there some Stephen King story? About fog?", I wouldíve had a big drunken Sunday.
Spending the day surrounded by so many awesome and creative people doing what they love, and spending the weekend ambling around a funky city. MeCAF creators - next year, make a weekend out of it! The art museum is free on Friday nights!
Once again, huge kudos to Rick and the Casablanca Comics organizing crew for putting together a fantastic weekend. Count me in for next year!
Wednesday, May 19, 2010
Fun times this weekend in Portland, Maine! Come to Portland's Ocean Gateway this Sunday, May 23, for the Maine Comics Arts Festival - meet loads of comics creators and buy loads of cool stuff to read! I'll be there selling my minicomics (including the latest, my all-ages story Reggie & Brian and the Lousy Nickname), and my pals from Boston Comics Roundtable will be selling our group anthologies Inbound and the shiny new second issue of Outbound.
The festival also includes a full day of free workshops on Saturday, May 22, and a gallery show of original comics art in the Portland Public Library's Lewis Gallery.
Come and check out the festival on Sunday from 10am - 5pm - admission is $5, and kids 12 and under get in free. Catch you there!
Monday, April 19, 2010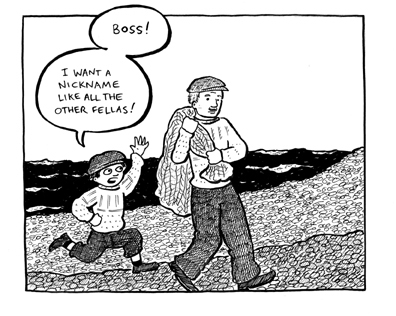 Whoís ready for some fishing fun!
My new all-ages minicomic Reggie & Brian and the Lousy Nickname is now available for sale online! Seashores, boats, waves, more English fishermen than you can shake a stick at, and one stinky nickname that gets stuck to poor Reggie. Can merman buddy Brian help him to shake it? Find out inside! $3.50 gets you 20 pages of seaside storytime:
And check out my comics page for other fun cartoons and minicomics - autobio wacky scrapes, metal concerts, womenís health, and plenty more.
Thursday, April 8, 2010
Itís MoCCA time! This coming weekend is the annual NYC indy comics celebration MoCCA Art Fest. Iíll be there along with my pals from Boston Comics Roundtable, and Iíve got something new!
Iíll be debuting my new all-ages minicomic, Reggie & Brian and the Lousy Nickname. The crew of fishermen all have nicknames, but when the fishing boss picks one for young Reggie, itís definitely not appreciated! Can his little merman pal Brian help him ditch it? Pick up a copy and find out!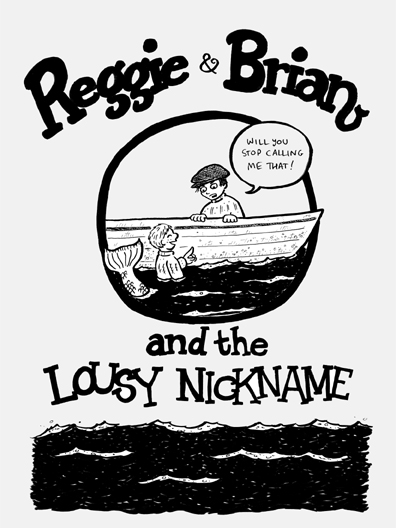 Iíll also be selling the usual array of minicomic awesomeness, from autobio fun (Geraniums and Bacon) to menstrual 411 (Greenblooded). Check out the Boston Comics Roundtable area, too, for the newest issue of the sci-fi serial anthology Outbound and our recent anthology hit Inbound 4: A Comic Book History of Boston.
And if youíre in the Boston area and canít make it down to NYC, head to the waterfront this weekend for the ever-expanding Boston Comic Con and say hi to other members of the Roundtable, pals from Agreeable Comics, and other hometown and out-of-town creators.
Look for Reggie and Brian to be available for purchase online soon, and hope to see you at MoCCA!
Tuesday, March 9, 2010
The official start of spring is nearly here, and with it comes the comics convention season! Iíll be bopping around a few shows from now through the summer. Hope to see you at one of them!
March 20: Boston Zine Fair (Cambridge, MA)
-- This show is a mini zine fest in collaboration with Whitehaus Family Recordís Blastfest music celebration. Come for the comics and DIY, stay for the rocking out.
April 10-11: MoCCA Art Fest (New York, NY)
-- The classic indy comics show has a new timeslot this year and a ridiculously neat guest list. And if you decide to stick around the Hub instead, stop by Boston Comic Con, also being held that weekend!
May 23: Maine Comics Arts Festival (Portland, ME)
-- Iím so looking forward to the sophomore showing of this event (the first one last year was a well-organized blast). This year, the festival will expand to include a Saturday dedicated to panels and workshops. Canít wait!
July 18: New England Small Press Assembly (NESPA) (Warwick, RI)
-- The first time for a new Northeast con! EAST COAAAAST!
Wednesday, January 20, 2010
Let's rock this New Year with a local comics event!
On Thursday, January 21, join Boston Comics Roundtable at 7pm at Porter Square Books for a (free!) talk by some of the writers and artists behind Inbound #4 - A Comic History of Boston.
Come and learn about comics creation - we'll be talking about working from a script, using thumbnails, creating cartoon versions of famous historical people, and more. I'll be speaking about thumbnails and going from drafts to the final version of my burlesque theater story "The Old Howard". You can expect me to say "James Michael Curley" about 40 times.
And come to just hang out! Say hi to New England comics creators and fans and pick up a signed copy of Inbound #4 of your very own. (And take the opportunity to enjoy some book shopping and coffee from a great independent bookstore!)
WHERE: Porter Square Books, 25 White St, Cambridge, Massachusetts 02140
WHEN: Thursday, January 21, 7pm (free event!)
WHO: Boston Comics Roundtable and writers and artists from Inbound #4
Sunday, December 6, 2009
'Tis the season for buying comics! This Saturday, come on by the Comicazi Con in Somerville's Davis Square - I'll be there selling my minicomics and (seasonal bonus) holiday cards!
Boston Comics Roundtable will also be there, selling our new anthology Inbound #4: A Comic History of Boston as well as books and minis by BCR members. One-stop holiday shopping!
WHERE: Saturday, December 12, 10am-4pm
WHEN: George Dilboy VFW, 371 Summer St, Davis Square, Somerville, MA
DETAILS: Admission fee $4, hosted by Davis Square comics shop Comicazi
Comics parties!
Fun times this weekend with two release parties for New England comics! Boston Comics Roundtable held a coffeeshop party to celebrate Inbound #4 as well as the opening of an exhibit of original Inbound #4 art at Cambridge's Atomic Bean Cafe (on display now - stop by and see it!). I'm always amazed by how many people manage to squish into that place, and the coziness was a very welcome escape from the snow clumping down outside.
Afterwards, a bunch of us made our way over to Somerville's Hub Comics to hang out with a few buddies from our northern pals Trees and Hills, in town to promote two new books: their group anthology Shelter and Marek Bennett's Nicaragua Comics Travel Journal. Two dogs and a ukelele on the premises - always a guarantee of good times. Pick up Trees and Hills' comics if you get the chance - you'll never meet a nicer bunch of comics activists.
Wednesday, December 2, 2009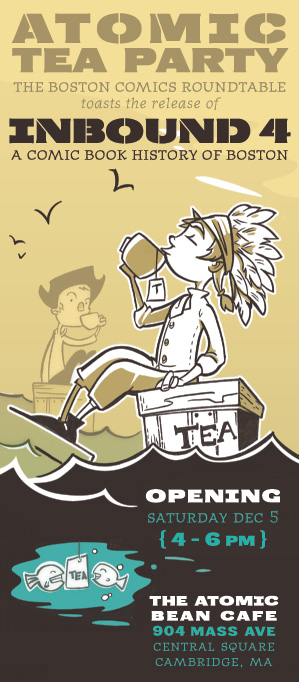 Theyíre here! The Boston history comics are here!
Boston Comics Roundtable is thrilled to announce that Inbound #4 is now on sale! This special book-length issue of our comics anthology is packed with dozens of stories from Boston history, brought to you by the minds and pens of local creators.
Including me! This is the one with my comic about Bostonís burlesque theater, the Old Howard, as featured on Radio Boston. If youíve only heard the radio drama version, youíre missing half the story! The full comic has much more - MORE strippers! MORE hot dogs! MORE Sammy Davis Jr.! Pick up a copy of Inbound #4 to get the whole scoop.
And if youíre in the Boston area yourself, come and hang out with us! Weíre celebrating the bookís release this Saturday, December 5, from 4-6pm in Central Squareís Atomic Bean Cafe. Meet comics creators from around New England and see original art from Inbound #4!
Inbound #4 is now available for purchase on the Boston Comics Roundtable website, in Boston-area comic shops, and at a bunch of upcoming Boston-area holiday and craft fairs. BUY IT. LOVE IT. BOSTON IS AWESOME.
Wednesday, November 18, 2009
I drew Space Cabby for Dave's Space Cabby collection! If you're not familiar with Space Cabby, all you need to know is right there in his name. He's a CABBY. In SPACE. There you go! And if that's not enough, every Sunday Dave's blog highlights one of the guy's stories Ö IN SPACE!
And now for some comics a bit more down to Earth: Boston Comics Roundtable's upcoming Inbound anthology of Boston history stories is now available for pre-order! Get your name on the list for over a hundred pages of historical awesomeness: the Great Molasses Flood, Sacco and Vanzetti, the Athenaeum's most infamous book, and my story about Boston's world-famous burlesque theatre. $12 plus $3.50 shipping and handling - order yours today!
Thursday, October 29, 2009
Hey Boston, youíve got comics on your radio!
Last week, 90.9 WBUR (Bostonís NPR affiliate) invited Boston Comics Roundtable to be interviewed on their weekly show Radio Boston. The episodeís theme was "Literary Boston", tying in with that weekendís Boston Book Festival.
We talked about the Roundtable and about our upcoming fourth issue of our comics anthology, Inbound - the issue devoted to stories from Boston history. They love the concept of comics set in Boston, and we love talking about our creative work, so it was a blast all around!
You can listen to the entire program on Radio Bostonís website. The BCR interview begins just after 40:00.
As a bonus, the WBUR team and Boston Comics Roundtable joined forces to put together a little radio drama based on my story from Inbound #4, "The Old Howard". Kudos to Braden Lamb for adapting the comic for the radio, the BCR for voice talent, and WBUR for sound effects! And extra solid gold kudos to WBUR for assembling an online version including graphics from the original comic - check out the YouTube clip below (narrated by me!).
This is an abridged version - the actual comic is four pages long and includes so much more awesomeness. Strippers! Censors! Hot dogs! James Michael Curley! Godalmighty, you guys, Boston is just the coolest, except for the times when theyíre knocking down funky parts of town to put up office buildings.
Want to read more? Stay tuned for the release of Inbound #4, coming later this fall! Boston Comics Roundtable is accepting pre-orders for this book - visit the website to send in your order, to sign up for our news mailing list, and to see preview art.
Friday, October 23, 2009
Weíre on the air!
This weekís Radio Boston show on 90.9 WBUR has the theme of "Literary Boston", and it includes an interview with Boston Comics Roundtable! Weíll be talking about Boston-based comics and the upcoming fourth issue of our anthology Inbound, which will be a special extra-large edition devoted to tales from Boston history.
And as a bonus, the show will include a short radio drama based on my story from Inbound #4, "The Old Howard"! Thrill to the true story of the rise and fall of Bostonís own burlesque theater!
Catch the show: "Literary Boston" will air on 90.9 WBUR at 1pm on Friday, October 23, and again at 1pm on Saturday, October 24. After the Friday airing, the show will be available for download on the Radio Boston website.
You can also get a sneak preview of the radio drama on Radio Bostonís blog, complete with visuals from the comic itself (and me narrating with my best "NPR voice")!
Inbound #4 is slated for release later this year. Read more about it on the Inbound #4 website, where you can also sign up for email announcements about the project or pre-order the book. This one is jam packed full of awesomeness!
Monday, October 19, 2009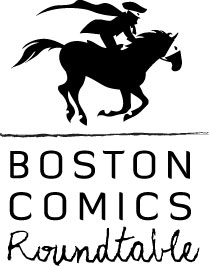 Are you in the Boston area? Are you into comics?
If youíre shouting "Yeah!", then come on by this weekend for Boston Comic Con - bargain reads, guest artists, and more! Iíll be there with local comics posse Boston Comics Roundtable, selling our anthology Inbound and minicomics by our members.
Come by, say hi, and buy a few comics!
Where: Back Bay Events Center, 180 Berkeley Street, Boston, MA
When: Saturday & Sunday October 24-25, 10am-5pm
Admission: $10 each day
Tuesday, October 13, 2009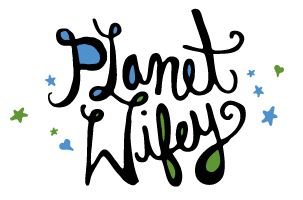 Slip into the orbit of Planet Wifey one more time, and check out some incredible news! Things will never be the same!
And with this earth-shaking chapter, my part in telling the tales of Planet Wifey draws to a close. Thanks to Clarence and PW herself for inviting me to join in on this project - itís been a fun trip! Iím looking forward to reading whatever Clarence works on next (like this), and most of all Iím looking forward to seeing what becomes of that great big news!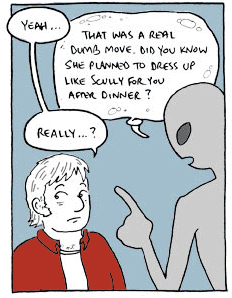 Meanwhile, in another orbit of the internet, webcomics guy and all-around cool fella Charles Schneeflock Snow has tapped me and writer Daniel Barlow for a guest strip in his webcomic Sordid City Blues. Check out the results in "I Owe You Everything"!
Wednesday, September 30, 2009
Whoa, brace yourselves for lots of news!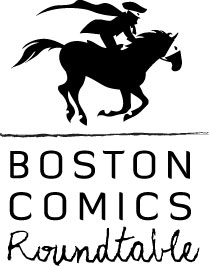 Boston Comics Roundtable has a brand spankin' new website! Head over to www.bostoncomicsroundtable.com and check out the handiwork of designer and illustrator Shelli Paroline - nice job, Shelli! Look for tutorials, discussion, and art from Roundtable members as the site continues to grow.
And keep an eye on that space for news of the upcoming fourth issue of Inbound, the Boston Comics Roundtable anthology. Kudos to everyone who attended our fundraiser in August! Thanks to the "Fastest Artist" improv-style competition, I can finally say I've seen a drawing of Danny Devito wrapping Christmas presents at the Crucifixion. At last. This fast-approaching next issue of Inbound will be packed with tales from Boston history, including a story by me about a very special and, sadly, vanished site in Boston entertainment. Spoiler alert! It features ladies without many clothes on.
And who else is up to something new around here?
Friday, August 21, 2009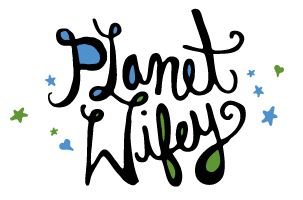 A few spins around and weíre back in the orbit of Planet Wifey! Catch up on all the antics: fun and games around the house, Twitter-based romance with a Star Trek bonus, squirrels who mean business, gorgeous guest art by Chris Piascik, and the first two parts of how Clarence met Planet Wifey! Woooo!
Monday, August 10, 2009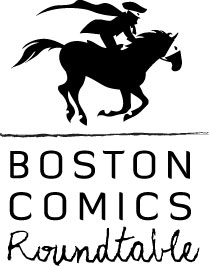 Come and hang out with Boston's cartoonists!
Our local crew of comics creators, Boston Comics Roundtable are hosting a fundraiser night to benefit the fourth issue of our comics anthology, Inbound!
Come on over to P.A.'s Lounge in Somerville, MA, on Thursday, August 20 for a night of caricatures, sketch battles, raffle prizes, and live music from the band Rotary. The fun starts at 9pm (doors open at 8), tickets are $12 at the door, and the event is 18+. [ press release with details ]
Inbound #4 will be devoted to stories of Boston history - strange tales, naughty memories, and inspiring characters galore. It's going to be a rock solid collection of fun reading, so join us at P.A.'s Lounge and help make this issue happen!
Wednesday, June 10, 2009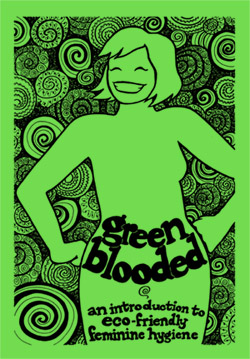 Itís here! My newest minicomic is available for purchase online!
A good read for ladies and fellas alike, this nonfiction mini gives you the rundown on more eco-friendly approaches to handling your period. It covers the basics of several alternative products, the facts of the menstrual cycle, greener disposables, and discussion about why this is an important issue. 12 pages, $2, good for teens and up!
This has been a bit of a departure from my usual autobio-based storytelling, and Iíve enjoyed the heck out of it. Iíd like this project to start conversation, so if you have feedback, corrections, advice, or funny stories of your own, please share them with me!
And if youíre looking for more fun stuff to read, skip on over to my comics page for a list of my other print minicomics and some web-only stories!
Friday, June 5, 2009
Donít forget - this weekend is the annual MoCCA Art Fest in New York City! 11am-6pm Saturday and Sunday at the 69th Regiment Armory, 68 Lexington Avenue, between 25th and 26th Streets. Look for me and my new comics!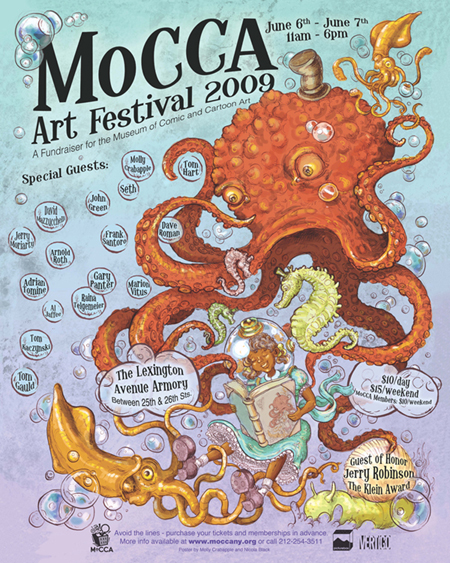 Also this weekend is the birthday of Sir Tom Jones. 69 years young, ladies! Celebrate by watching this video and chucking your panties at the monitor.
Wednesday, June 3, 2009
Itís that time of year again!
This weekend is the annual MoCCA Art Festival in New York City, and that means itís time for some new comics! Come on by my table and check out the debut of my new minicomic, Greenblooded: An introduction to eco-friendly feminine hygiene!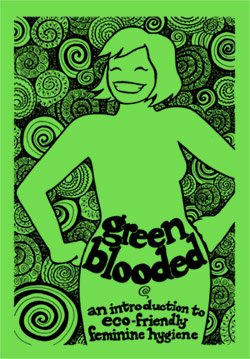 This comic is an educational effort, straying a bit from the autobio wackiness I typically write. Itíll give you the basics on greener ladyproducts with plenty of background on the menstrual cycle and the environmental impact of handling it. If you like ladies, if you are ladies, if you just want to learn more about an issue thatís usually kept on the hush-hush, pick up a copy and start the conversation! If you canít make it to MoCCA, look for the comic to be on sale on this website next week.
Update: This comic and others are on sale online! Check out my comics page!
This weekend will also see the debut of two new Star Wars fanbooks from the group that brought you Harvest is When I Need You the Most (with even more creators this time)! Look for Only What You Take With You and And Donít Forget the Droids, including a two-page story by me! Itís about R2D2. That little guyís made of awesome.
Forget this coming weekend - do you want to read some comics right now? Then check out the latest trip to Planet Wifey, where black girls rock!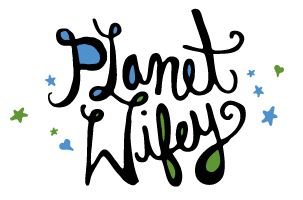 And never mind comics - are you hankering for up to 140 characters of rockiní? Good news for you, then - Iím now on Twitter under @metrokitty. Look for comics updates and plenty of disgusting medical facts.
Thursday, May 21, 2009
This past weekend, I had an absolutely lovely time attending the Maine Comics Arts Festival. A bunch of pals from the Boston Comics Roundtable and I made the trek up north for the one-day show, where we peddled our wares and hung out with comics buddies and luminaries like Trees and Hills, Becky Cloonan, Kean Soo, and plenty of others.
Iím blown away by the fact that this was the festivalís first time around. Rick of Casablanca Comics and his team made the event run so smoothly and with such organization that Iíd think itíd been going for years. Iíd like to break down what I thought was successful, to take away for other events.
Organization
The MeCAF crew set up a main festival website and a blog, which they kept updated constantly with fresh information. I knew that if I had any questions, the blog would be a reliable resource. It was very easy to find directions and instructions.
They sent plenty of alert emails to participants with festival details and reminders.
The contact information for MeCAF organizers was convenient to find, and they responded quickly to questions.
Support
On the festival day, staff wore the bright orange festival T-shirts, and their name badges clearly showed the word "STAFF" (guestsí badges said "GUEST"). They circulated and frequently checked in about anything that they could do to help.
Free coffee! Good God, have you found the way to my heart.
MeCAF staff arranged for lunch by taking sandwich orders and payment in the morning and dropping off the goods at your table midday. I was so relieved not to have to abandon my table.
Prior to the festival, the organizers set up deals with local hotels for special convention rates. This saved cash and worry about having to look up hotels in the area.
Kid-friendliness
As BCR member Alexander Danner points out, the place was flooded with kids and their parents - way more than any of us anticipated. I think my sales wound up lower than usual as a result, since all of my comics are geared for older audiences (I had to shoo a lot of little fingers away from I Survived GWAR), but Iím happy to shrug this away to celebrate kids just loviní on comics and bringing new blood and energy into the scene.
Cheap admission for adults and free admission for kids under 12. This made the event an affordable outing for a whole family. I canít remember how many times Iíd talk to the adults and theyíd say "Iím just here with our little budding artist - talk to her!"
A fun, colorful, and easy-to-read promotional poster
An all-ages creator as a high-profile guest: Kean "Jellaby" Soo
Social opportunities
In addition to putting on the show itself, the MeCAF crew provided some great get-togethers for the creators to meet and mingle.
On Saturday night, they held a reception party over on an island in the bay. Taking a ferry to hang out with other comics creators? Pretty cool. Open bar and free appetizers? Iím now your BFF for all time.
Following the show, they also held an afterparty at a bar within walking distance of the festival. I couldnít make it to this, but I loved the idea of a wind-down hangout.
Attractions
My weekend in Maine ended up being flat-out fun and pretty to look at. Some of that was intentional from the MeCAF crew and some was just a side result of the locations, but in any case, I walked away having enjoyed where Iíd been and actively looking forward to the next show. This is a factor in my choosing conventions - what else can I do while Iím there, and will the space be comfortable?
The convention center offered plenty of natural light, walking space, and a lovely view of the water.
The reception party was held at a classy inn - a very warm and welcoming space (which would have had a great view too if the fog hadnít camped out in the city that day).
Portland itself turned out to be a walkable city with plenty to do and funky shops and eateries. I helped out Maineís economy way too much this weekend via cool handbags, comics, and tricked-out fries.
Again, I canít get over how well-organized and on-the-ball the MeCAF crew turned out to be. My whole experience at this con was effortless and very enjoyable. Hereís hoping this will be the first show of many!
Friday, May 15, 2009
If you like indy comics and you like Maine, come on up to Portland this Sunday for the Maine Comics Arts Festival! It's a full day with a huge list of comics creators and great selection of workshops and discussions. Look for me and plenty of Boston Comics Roundtable members as well as our pals from Trees and Hills!
Where: Ocean Gateway in Portland, Maine
When: Sunday, May 17 10am-5pm
Details: $5 admission (free for kids under 12)
If you're a city kitty like me and don't have a car, the Amtrak Downeaster train runs from Boston's North Station to Portland with trains leaving at 8:50am and 11:10am and returning at 3pm and 8pm.
Saturday, April 25, 2009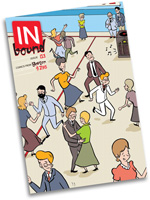 Itís here! Check out the brand-new third issue of Inbound, a comics anthology by the buckets of creative talent at the Boston Comics Roundtable! 72 pages about love and relationships from local creators: Youíll laugh, youíll cry, youíll admire the zombies and dinosaurs. If youíre new to Inbound, catch up with the bundle deals on our back issues (issue #2 has a story by me!).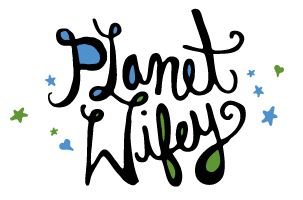 In the mood for more comics? Hop on over to Planet Wifey, where peeps are gettiní hiiiiiiigh.
Thursday, April 16, 2009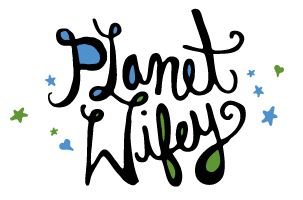 Take a trip to Planet Wifey, where the consequences of lost luggage are sexy!
And if youíre looking for more reading awesomeness, check out The Chronicles of Solomon Stone, the face-kickingly cool adventures of the Worldís Greatest Half-Vampire Private Detective (brought to you by Chris Sims, Matthew Allen Smith, and Benjamin Birdie!
Still looking for more? Pop on over to (postmodernbarney.com) for the heartache of Uncomfortable Plot Summaries. Sick burn, Hollywood.
Wednesday, April 1, 2009
Plenty of comics news today!
Inbound #3 release party this Saturday
Boston Comics Roundtable is celebrating the brand-new third issue of our comics anthology Inbound! Come hang out with Boston comics creators and check out a coffeeshop exhibit of original artwork!
where: The Atomic Bean Cafe, 902 Massachusetts Ave, Cambridge, MA (between Harvard and Central Squares, where Mojo Records used to be)
when: Saturday, April 4, 2009 † 7-9pm
Boston Comic-Con this weekend
Stop by the Boston Comic-Con this weekend to stock up on comics and meet local creators (including members of Boston Comics Roundtable and Trees and Hills). Iíll be there hawking my comics - hope to see you there!
where: Back Bay Events Center, 180 Berkeley Street, Boston, MA
when: Sat-Sun April 4-5, 2009 10am-5pm ($10 admission fee)
Fall into the orbit of Planet Wifey
Belated shout-out for the latest Planet Wifey! Go check it out - it involves bras and squirrels.
Sunday, March 15, 2009
And it was after three oíclock in the morning

and I found this story about Scrooge McDuck going walkabout with a shaman in the Australian outback

whaaaaaaaaaat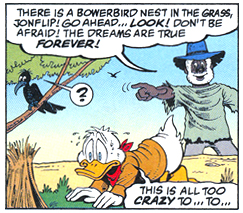 The Life and Times of Scrooge McDuck is blowin' my mind, guys.
In other news, bop on over to Planet Wifey for everything you need to know about Clarence buying sneakers!
And a HAPPY BIRTHDAY to Mike Sterling!
Saturday, February 28, 2009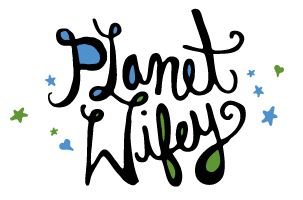 Check out the newest strip at Planet Wifey, where you can learn all about wailin' on kangaroos.
Friday, February 13, 2009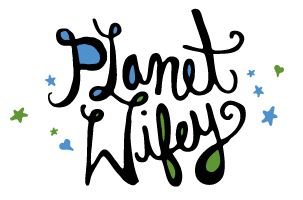 Start the Valentine's Day lovin' a day early - check out the debut strip of Planet Wifey, a webcomic with writing by Clarence Smith Jr. and art by me! Look for a new trip to Planet Wifey every other Friday.
Wednesday, February 4, 2009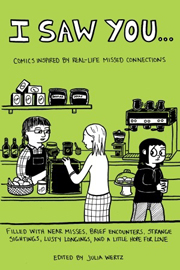 Check this! The Craigslist-inspired comics anthology I Saw You... is finally out and in bookstores near you! Itís packed like a sardine can full of excellent indy comics creators, including a one-page comic by me. Youíll know it. Youíll love it. Itís about colonoscopies.
Kudos to Julia Wertz for bringing the book together. Look for it in bookstores or order a copy online!
Thursday, January 15, 2009
If you're a Boston-area geek looking for a weekend of nerdpartying, come on over to Cambridge this Friday to Arisia, New England's largest sci-fi and fantasy convention!
This year's comics panels include appearances by members of the Boston Comics Roundtable. If you're interested in learning more about indy comics in Boston and our current/upcoming projects, this is the place for you!
To prep for the weekend, why not have a refresher on stuff geeks love, the worst comic this guy owns (NSFW), the entire run of The Prisoner, or the classic geek hierarchy?
Monday, December 8, 2008
If you're in the Davis Square area this Sunday (December 14), come on over to a comic show!
Comicazi will be hosting the Comicazi-Con and Bad-*ss Christmas Bazaar at the Dilboy VFW in Davis Square. 9am-3pm, $3 admission (includes free comic and toy). Get ready to buy loads of comics! And come and say hi to the Boston Comics Roundtable - we'll be there selling copies of our anthology Inbound and minicomics by our members!
BeaucoupKevin.com has a lovely flyer for the event.
Saturday, October 18, 2008
We had a ZINE FAIR. And it was AWESOME.
Boston Zine Fair 2008 has come and gone already, and it left a big pile of stuff to read in my living room.
This was my first year of helping to organize the fair. I was pretty nervous - we were dealing with a sack full of new factors: different location, different time of year, a two-floor layout instead of a single floor, and a new group of organizers.
But the fair came together, and I ended up having a blast. Loads of tablers came in from all over New England and beyond, and the fair wound up being crammed full of creativity and dozens of points of view. Fair attendees got the chance to sign up for membership in the Papercut Zine Library, get a sneak preview of the newest issue of Boston Comics Roundtableís anthology Inbound, pick up the latest Trees and Hills collaboration Seeds, and buy/swap for plenty of other zines, comics, and books.
And me, I managed to sell a pretty decent number of comics, I got to hang out with creative friends all day, I attended some mind-opening workshops, and I drank a lot of coffee (Dunkin Donuts REPRESENT). Woo!
I also learned that there was a freaking skeleton on the second floor, Charlie Cards can be used for devious purposes, Newbury Street keeps going after it hits Mass Ave, and Jay is actually a ninja. The more you know, people!
Iíd also like to give a huge thumbs up to a couple of great Trees and Hills creators: Anne Thalheimer, who led a fun crafts workshop and shared thoughts on her approach to crafting (including a "zero discard" policy for her new effort My Monster Hat); and Marek Bennett, who led an inspiring workshop and discussion on comics and education/activism. Marek has posted notes from his talk over on his blog - itís worth the read.
Cool finds of the zine fair!
I enjoyed the fair so much (and Iím not the only one), and Iím really looking forward to the next one and doing more to grow this excellent Boston alt-media event.
Tuesday, September 16, 2008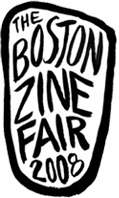 The Boston Zine Fair is this weekend!
Come and check out the crazy array of zines, comics, crafts, and more! Dozens of tablers and a great lineup of workshops are waiting for you this weekend just around the corner from Kenmore Square in Boston. And look for the second issue of the Boston Comics Roundtable anthology Inbound, making its debut at this event (with a nine-page story by me)!
Where: 601 Newbury Street, Boston, MA
When: 10am-6pm, Saturday and Sunday, September 20-21 2008
Admission: Free!
Check out the Boston Zine Fair website for full details including directions and the workshop schedule. Hope to see you there!
Thursday, August 14, 2008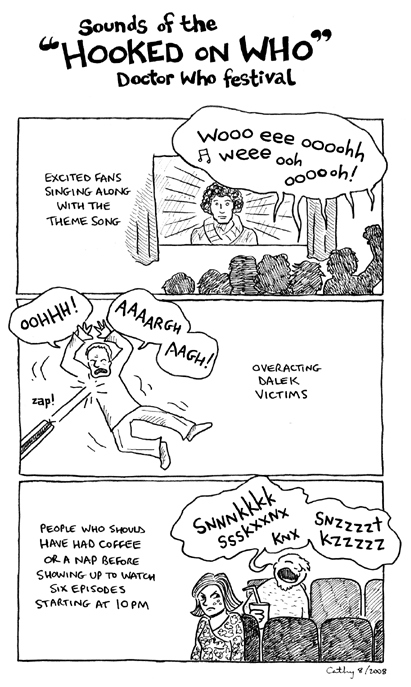 (You can support the Brattle Theatre and help them to keep bringing fine programming like "Genesis of the Daleks" to the big screen! Click here to find out how.)
Wednesday, June 11, 2008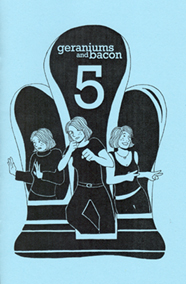 It's here, everyone!
The fifth issue of my minicomic Geraniums and Bacon debuted at last weekend's MoCCA Art Festival, and now it's available for sale online!
This one's 20 pages of black and white comic awesome: decrepit expired Halloween pumpkins, medieval English mecha, bra shopping, and Kitty's completely unneeded trip to Filene's Basement's Bridal Sale!
$2 dollars gets you all this and more, so pick up your copy today!

Tuesday, June 10, 2008
Another year, another MoCCA art fest!
This year, we had a posse: me, Charles, and the rest of the Boston Comics Roundtable. All of our tables clustered like a New England colony out in the wilds of New York City. We're pilgrims in an unholy land!
And we brought some amazing goods to trade with the natives. I debuted the latest Geraniums and Bacon, Charles sold out of his two collections of Sordid City Blues, our pals sold out of the Star Wars fan comic Harvest is When I Need You the Most, and the Boston Comics Roundtable hit the ground running with the first issue of our new anthology, Inbound (now available for sale online). Rock solid!
The sun didn't like us and kicked out some fierce upper-90's heat. We skated through most of it due to our table sitting directly underneath a ceiling fan, but the inevitable struck on Sunday: a fire alarm and evacuation of the building. Kudos to the poor firefighters in their pounds of full-body protective gear.
I love the amazing selection of indy comics every year at MoCCA. It's like strolling into a walk-in treasure chest. It can be overwhelming, though. You risk the coolfinder's anxiety: "There could be hidden gems that I'll never see again at every single table! I must examine all of them! Wah!" Coming in as a creator, too, is a different level of social fun. You get to meet up with rarely-seen friends from around the country and immediately swap your latest creations, like little kids trading Halloween candy.
The social kept on flowing in the afterhours. We hit the Friday party at Rocketship, got copious drinks with new and old buddies, and laughed our heads off at karaoke. Comics geeks rock out like you'd never believe. And comics geeks shout out too: I had great times running around with or just running into Ed, Kevin, Birdie, Neilalien, Gina FirstSecond, Bill Roundy, Joe Rice, Mildly Astonishing Mike, the Satisfactory Comics crew, the Trees and Hills gang, Bully the Little Stuffed Bull and his human pals, and the Karaoke All-Stars. Not to mention dozens of other people I'm totally blanking on because my weekend was filled to bursting with comics and no sleep and gin and tonics. Take my word that they are all made of awesome as well.
Wednesday, May 28, 2008
It's coming! Are you ready for this?!
Geraniums and Bacon issue #5!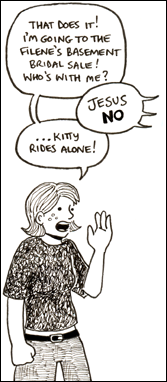 This one's got something for everyone!
BRAS!
BRIDAL GOWNS!
BUDDHISM!

The next issue of Geraniums and Bacon will be debuting at the upcoming MoCCA Art Fest in New York City on June 7. Come by my table on the upper floor and get yourself a copy!
And in the meantime, catch up on the awesomeness by ordering issues 1-4!
Thursday, October 11, 2007
The Small Press Expo is going down in Maryland this weekend, and I'm the saddest kitty on the block that I couldn't be there.
If you're there or if you're at home and want to read along, check out The Beat's ongoing coverage.
And if you're there, look for my friends from the Boston Comics Roundtable selling loads of minicomics and creations from New England talent. And you can pick up a copy of Geraniums and Bacon or I Survived Gwar for yourself!
Tuesday, July 24, 2007
So much is going on!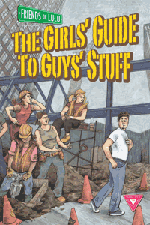 Friends of Lulu has an anthology (with a cartoon by me)!

Friends of Lulu has released their new comics anthology, The Girls' Guide to Guys' Stuff. This book is bursting with great talent and female cartoonists of all kinds ... including me! Pick up a copy and check out my four-page short comic on neckties (and get a sneak preview on the anthology's MySpace updates page). If you're going to the San Diego Comic Con, look for the Friends of Lulu booth, where the book will be on sale; otherwise, you can order a copy from their website.
Marek has a blog!
Cartoonist and comics activist Marek Bennett has a blog: http://marekbennett.blogspot.com. Check out this guy's adventures in comics in New Hampshire and his own comic strip Mimi's Doughnuts, which is a delightful read!
Satisfactory Comics has a blog!
Check out this new blog by Mike and Isaac, the jam-masters behind Satisfactory Comics and a number of other collaborative and experimental comics: http://satisfactorycomics.blogspot.com. And take a look at the comics themselves - they're fun stories with surprising amounts of layers to peel and explore.
Trees & Hills has an anthology!
Trees & Hills, the comic group for creators in New Hampshire, Vermont, and Western Massachusetts, has released a new anthology, the Field Guide. This thing is 52 pages bursting with mad cartooning skills - order a copy on their site!
Sordid City Blues is on sale in Cambridge!
The first print volume of Charles Schneeflock Snow's webcomic Sordid City Blues is available for sale at my favorite comic shop, Cambridge's Million Year Picnic. If you're in Harvard Square, stop in and pick it up!
Tuesday, June 19, 2007
This coming weekend is the Museum of Comic and Cartoon Art (MoCCA) Art Festival in New York. I am very excited for this - the exhibitor lineup looks fantastic, and it's a great chance to socialize with comics creators and readers and pick up some excellent reads.
I'll be there at a table hawking copies of Geraniums and Bacon and I Survived Gwar. Come and visit, and buy some comics!
Details:
When? June 23-24, 2007, 11-6 both days
Where? Puck Building (293 Lafayette at Houston), New York City
Website? http://www.moccany.org/artfest-main.html
Monday, March 26, 2007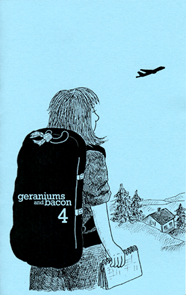 It's here, everyone! The newest issue of my minicomic, Geraniums and Bacon! This one's the travel issue: Boggle at what Kitty and pals do when luggage goes missing! Explore Dublin on a solo trip! Crush on public TV travel writer Rick Steves! Plus travel snaps, Milo Mercury and Ginger, and more! 20 pages of good times!
Check out a sample short from this issue: We're Gonna Have a Rick Steves Party Tonight!
Thursday, March 22, 2007
Do you like zines and minicomics? If you do, make time this coming weekend (March 24-25) to visit the Boston Zine Fair, the annual event for small press, self-publishers, and anyone interested in expressing themselves. I've attended this for several years now and every time it's more packed and even more full of amazing writing and artwork.
I'll be there hawking my minicomics, including the brand spanking new issue of Geraniums and Bacon (soon to be for sale on this website)! Come on over, say hi, and get yourself a copy!
I'll also be sharing a table with pal Charles, who will be selling the first print volume of his webcomic Sordid City Blues. Stop by and check it out!
What: Boston Zine Fair (official website)
When: March 24-25, 10am-6pm both days
Where: Massachusetts College of Art, Pozen Center (621 Huntington Ave, Boston; MBTA Green 'E' line, Longwood stop; more directions here)
Hope to see you there!
Thursday, March 8, 2007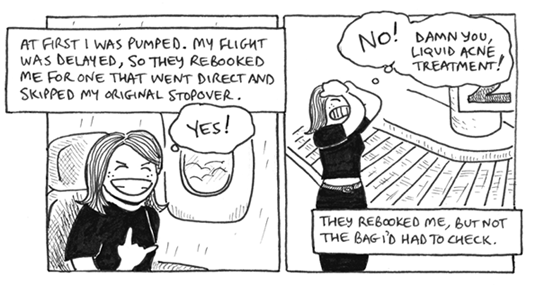 Currently hacking away at the latest issue of my minicomic Geraniums and Bacon. Coming soon, issue 4: the travel issue! Wish you were here!
Keep an eye on this blog or join the comics mailing list for further news!
Sunday, January 21, 2007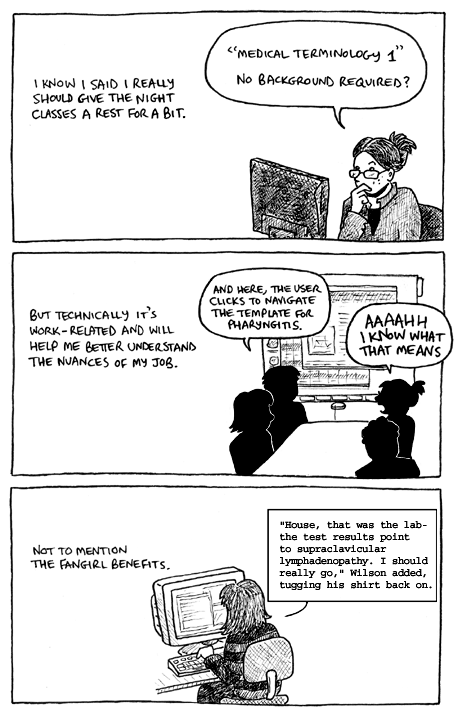 Saturday, December 16, 2006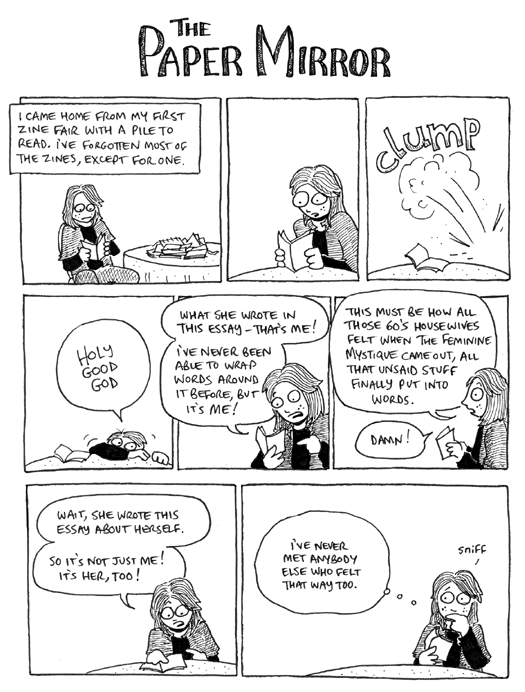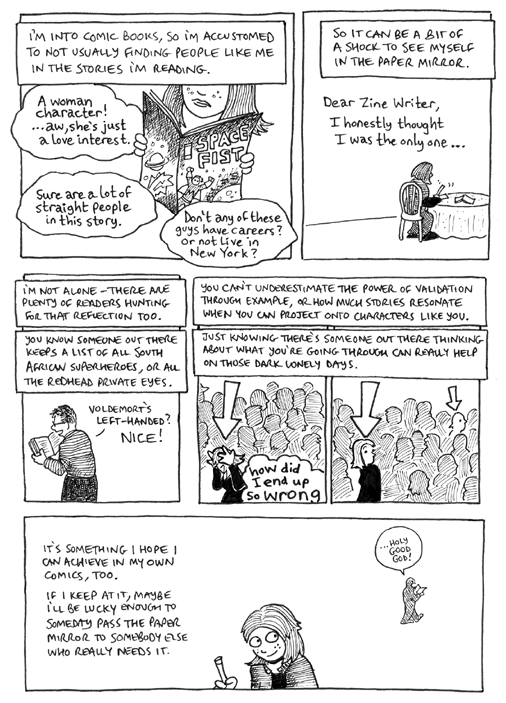 I'm still thinking about DC's upcoming Minx line and the reaction to the gender makeup of its creative teams (i.e., not many women for an imprint aimed at young girls).
From a business sense, there's nothing wrong about this. DC isn't building some FUBU girlpower collective. Their goal is to get girls to buy DC comics, full stop.
Good creators can build stories about people who aren't like them. Men can write about women (Whiteout), women can write about men (Finder), $apples can write about $oranges, and so on. And DC has hired some great creators for this venture.
At the same time, I wonder about Minx's potential lack of paper mirror moments, especially for an audience who really needs them. Sometimes only the people who've been there can really capture the mood and, maybe even more importantly, the details. Hacker movies sporting fakey Hollywood OS, on-location tales with incorrect or mishmashed backgrounds - the devil's in the details, and when the details are wrong, my conviction in the story falters and sometimes I even feel disrespected. "Hey, I'm glad that me and my kind are such great story fodder for you guys - now could you take five minutes to actually talk to one of us and get some facts about what we're really like?"
Monday, September 4, 2006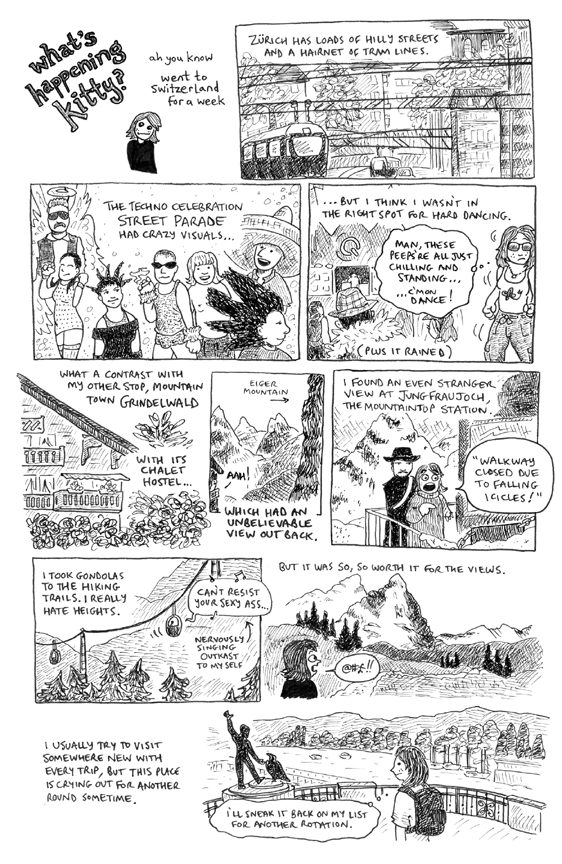 Thursday, June 29, 2006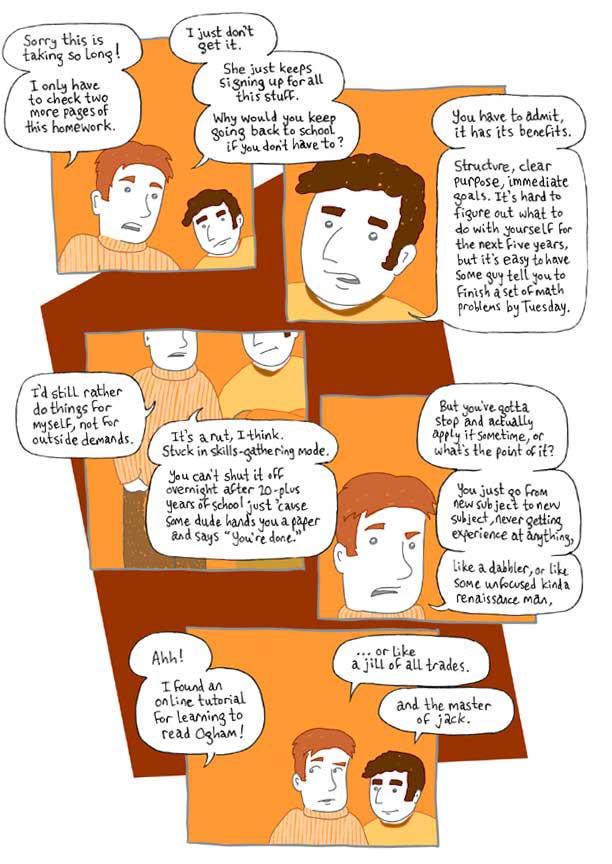 And yet I keep entertaining the idea of grad school. What the heck?
SCHOOL: "Aw, you come back to me, baby, I won't hurt you so much this time, you know I love you."
ME: "Awright, honey, just this once more!"
Wednesday, June 7, 2006
Coming up this weekend in Manhattan: MoCCA Art Festival! This is my first time hitting this cartoons and comics fiesta, and I'm really looking forward to it.
If you're there, hit me up for a free Geraniums and Bacon sampler issue! I'll be giving away a minicomic with shorts from G&B issues 1-3 and oh crazy! sneak preview material from this year's upcoming Geraniums and Bacon #4!
Hope to see you peeps in New York!
Thursday, May 4, 2006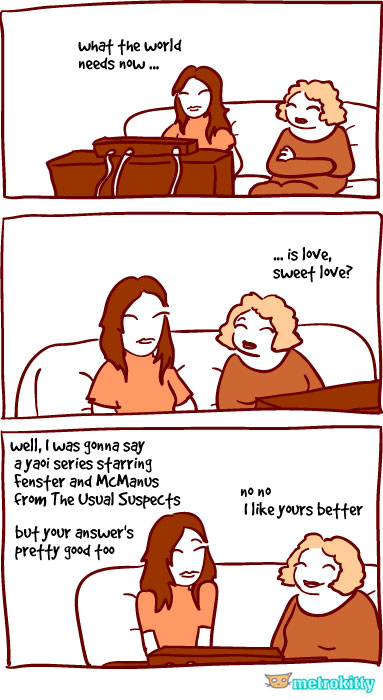 (And you know I'd buy it tomorrow if it existed, too.)
Thursday, March 30, 2006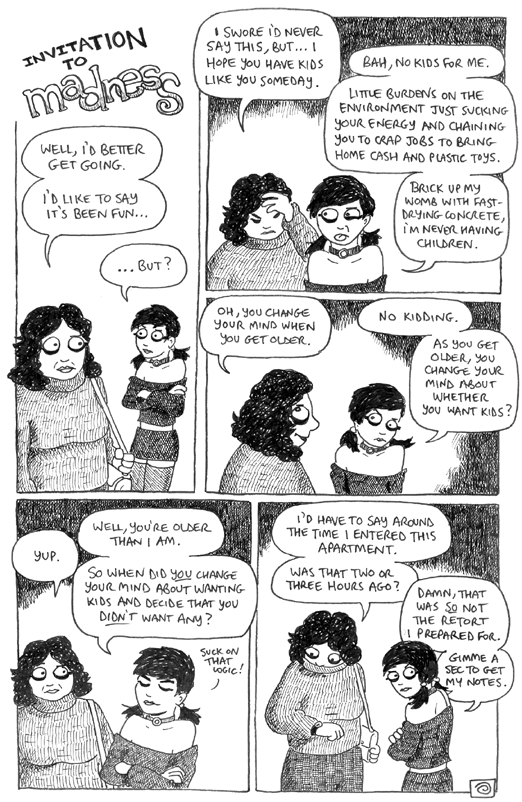 And that wraps things up for March Madness! Thanks to everyone who sent in comments - I hope you've enjoyed the comics. You can find them all archived on the comics page, under "Online Comics". Please stay tuned to this blog for more webcomics in the future!
Wednesday, March 29, 2006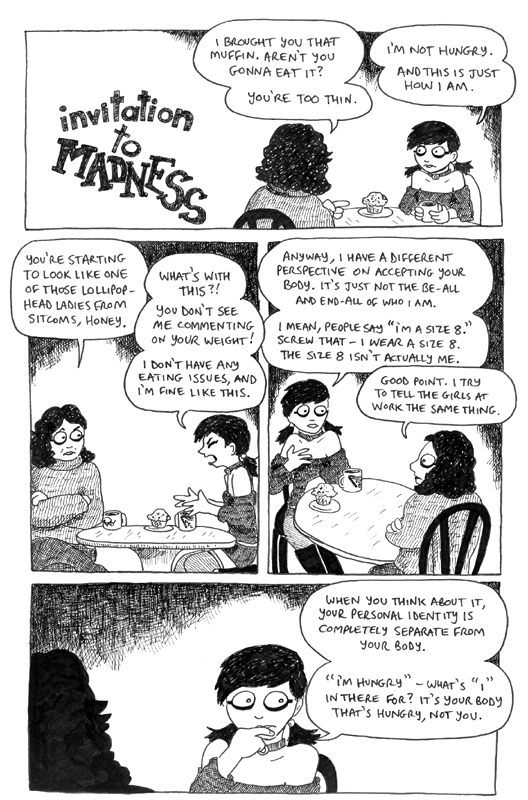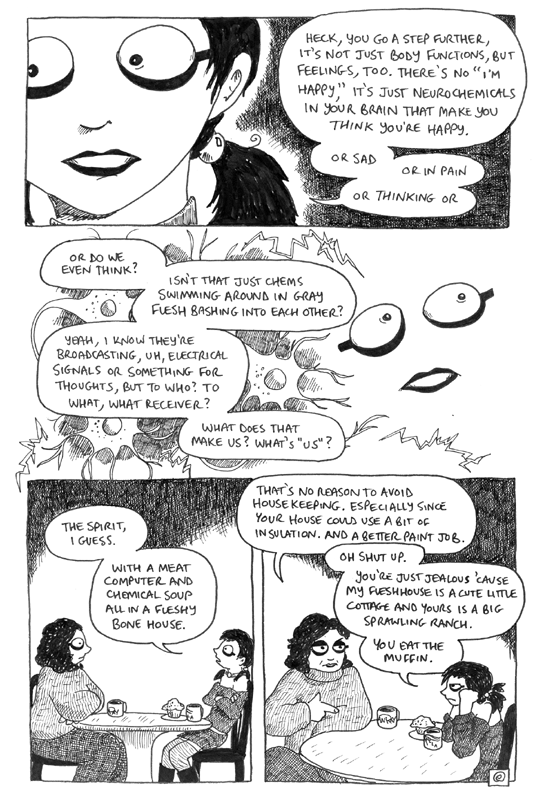 Friday, March 24, 2006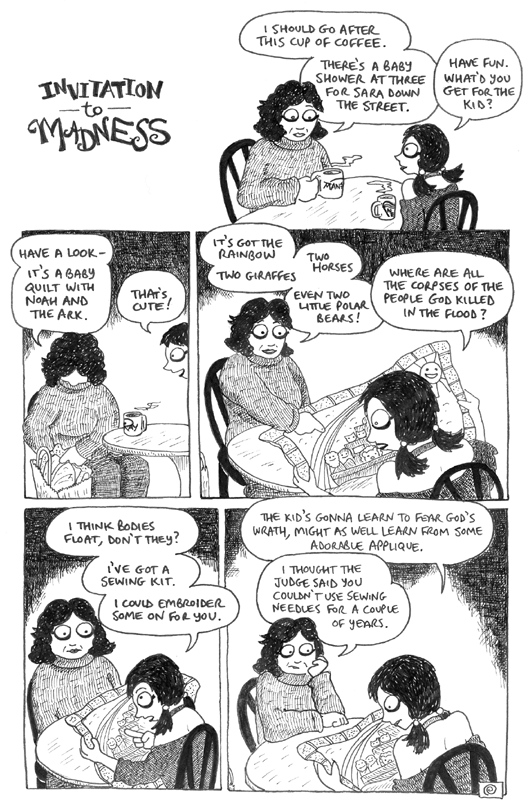 Friday, March 17, 2006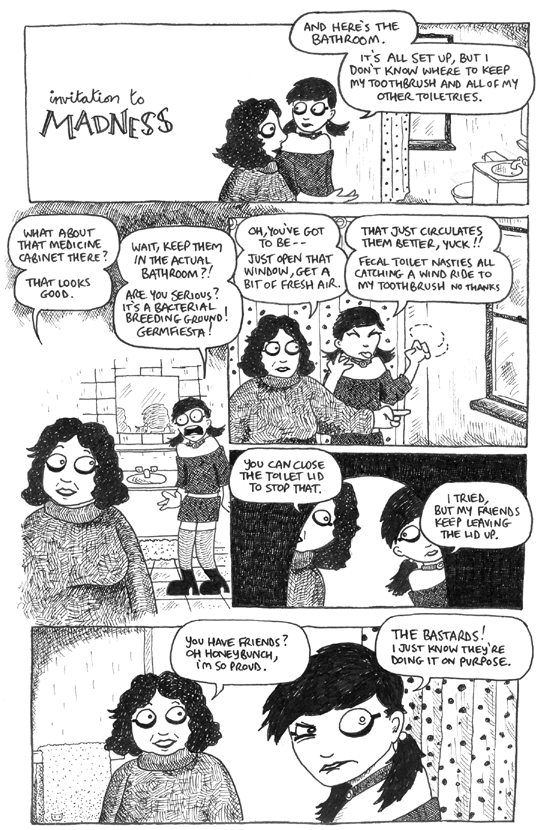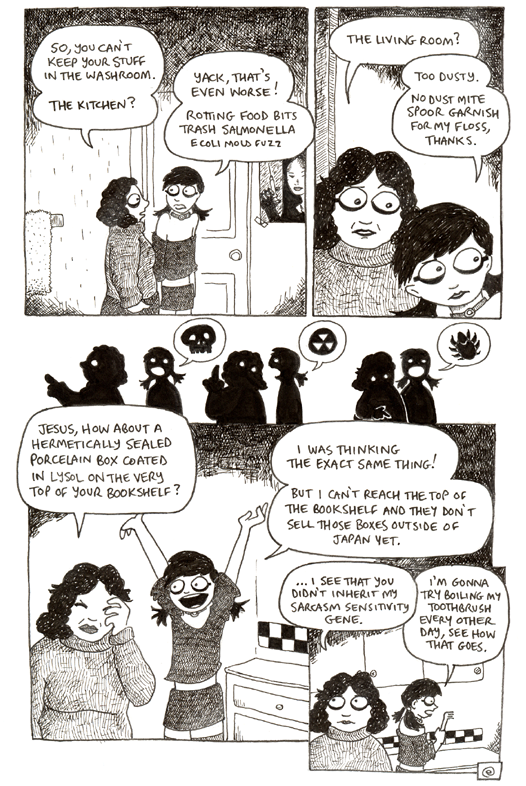 Thursday, March 2, 2006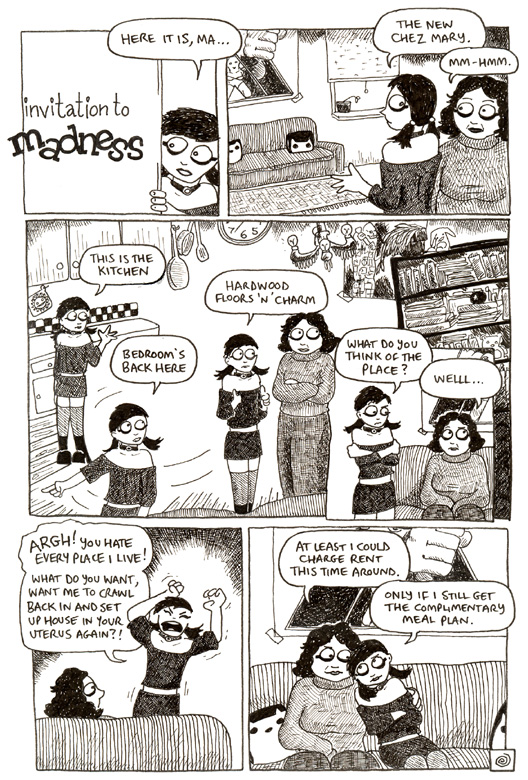 Wednesday, March 1, 2006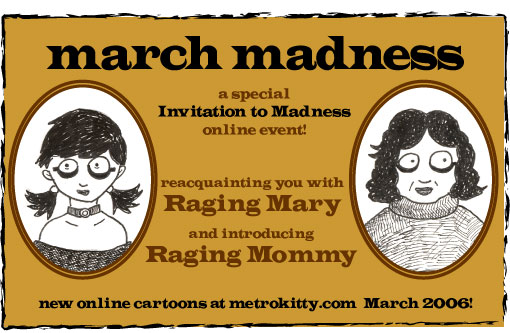 Stay tuned through the month of March for new Invitation to Madness cartoons starring everyone's favorite shrieky moppet Raging Mary and introducing Raging Mommy!
And if you're looking for even more cartoons, why not pick up a copy of the original Invitation to Madness minicomic?
Monday, January 16, 2006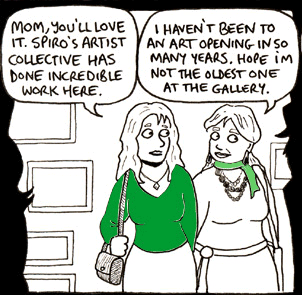 Go and check out pal Charles' webcomic Sordid City Blues - the page for Monday, January 16 is a fill-in piece guest-created by me!
Monday, December 12, 2005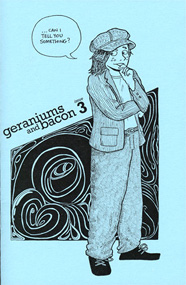 It's here! The latest issue of my minicomic Geraniums and Bacon is now available! Pick up a copy and gawk at Kitty's true confessions: adult ed addiction, inappropriate thoughts, ethical grooving, and more! Plus fun stories, quirky cartoons, and new adventures with Milo Mercury and Ginger - 20 pages of rock-out fun!
Here's a sample short from this issue - Miss Manners' Guide to Ethical Grooving!
Get your copy today with the power of Paypal!
Sunday, November 27, 2005
Nuts, and typical: just when I get back into reading the adventures of The Velvet Marauder and add the feed to my feedreader, the blog goes on hiatus. Damn! Many big fuzzy kudos to Dave Campbell for all of the excellent and hilarious writing so far - hopefully the blog will resurface at some point. If you haven't already read it, head on over and start back at the beginning of the archives. Great way to completely blow a day's work!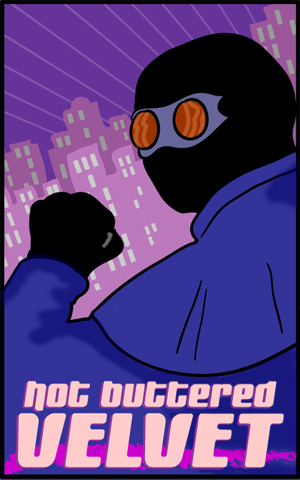 Velvet Marauder fan art by Kitty
Sunday, October 2, 2005
I don't usually tend to pick up the Marvel "Essential" series, but I've already chomped my way through many of the graphic novels at the library, and now I'm going through the remainders. Plus, I just like to know things. Everyone in Blogistan goes on about genius drunkie Tony Stark and his fighting robot suit, and I feel like a kid at the grown-ups' table. "What? What? I wanna know!"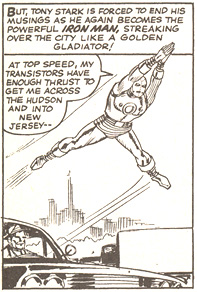 Essential Iron Man Volume 1 samples stories from early in Iron Man lore, back when he was still a highlight in comic Tales of Suspense. Right off, the old-school Marvel break-the-internet-in-half promo copy sucks me in: "Watch his awesome approach! Listen to his ponderous footsteps as he lumbers closer ... closer ... for today you are destined to encounter - - the invincible IRON MAN!" Cripes! That's solid gold hyperbole with a chaser of SAT vocab. AWESOME.
The premise of Iron Man is also primo old-school material. Science genius millionaire playboy Tony Stark (played by Errol Flynn) develops revolutionary transistor-based military weapons, which will be used in Vietnam. On location on the jungle outskirts, he stumbles across a booby trap, takes life-threatening shrapnel in the chest, and is kidnapped by guerrillas. Forced to create weaponry for the enemy, he secretly creates a robot suit to artificially keep him alive and to enable him to go all jackbooty on his captors. Which he does. Cue return to America, return to military R&D, and a new Marvel-brand tragic and secret nature ("No one can ever know that I wear this hidden iron chest plate to keep me alive!") and matching secret identity as Iron Man, Fighter of Baddies and/or Commies! Take that, gangsters and Reds!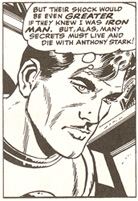 Eventually, the story acquires more of a supporting cast in the form of a cute girl and hapless buddy, and that's when it turns into a Stan Lee mad lib:
Hero: "How could $female ever love a man with $ailment? She'd be better off loving $schlubby_guy_buddy."

Female: "Why doesn't $hero love me? Sob!"

::insert a few scenes of beatin' on peeps, saving lives::

Caption: "He's the most tragic hero EVAR!!!11!"
Seriously, I liked the original premise behind Iron Man, but didn't anyone back then notice that it was turning out exactly like the other Stan Lee comics of that era: Daredevil, Thor, and so on? Hero has fights, maintains unrequited love with girly girl, ends issues with the obligatory "I'm so tragic" panel? Then again, years from now, people will probably look back and say that about our pop culture. "Didn't those fools notice that all their movies were pretty much all the same movie? Volcano and Dante's Peak, Deep Impact and Armageddon?"
Iron Man also gets his own cheesy Yellow Peril techno-villain in this volume. Enter ... the Mandarin!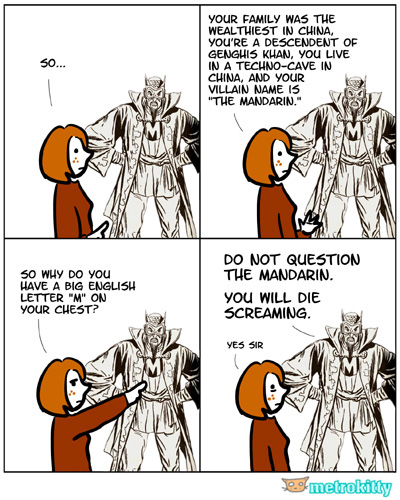 I enjoyed the cameos by other Marvel greats: Angel, Hawkeye and the Black Widow, the Avengers. Shared universes like that play havoc with tragic heroes' woes, though. Actual Iron Man quote: "Nobody can help me! Nobody can repair my damaged heart! Nobody can guarantee how much longer it will keep beating! Nobody can ever know the torment felt by Iron Man!" Meanwhile, he's a member of the Avengers, where his teammates are a Whitman's Sampler of gods and science genius types, and he lives in the same world as the X-Men, the Fantastic Four, and god knows who else. You're telling me he can't find someone to teleport/magic/science-ify that piece of shrapnel out of him? Mm-hmm. I'd buy it if it were written more as "Tony Stark is a stubborn SOB with an ego the size of Maryland and wants to prove that he can fix himself." That kind of pride-failing is more convincing than "rich bastard with robot suit surrounded by super-super types has woeful pity party every night."
Tuesday, August 16, 2005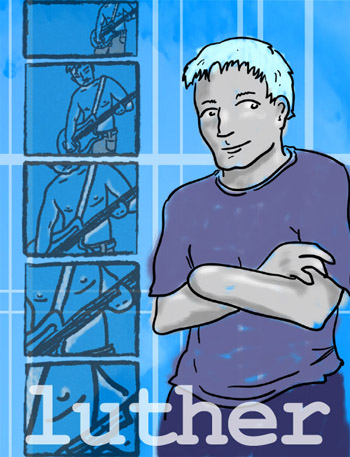 Fan art of Luther from Sordid City Blues. Hooray for web graphic novels!
Friday, June 24, 2005
I hung out with Mister Wolf yesterday, checking out the ICA and talking about comics. If you haven't already read his comic Sordid City Blues, go and take a look - it's fun reading!
And now I'm all jazzed about making comics and drawing again. Hooray! Here's a pinup of my pop adventurers Milo Mercury and Ginger - look for more on them in Geraniums and Bacon #3 (with luck, coming later this summer).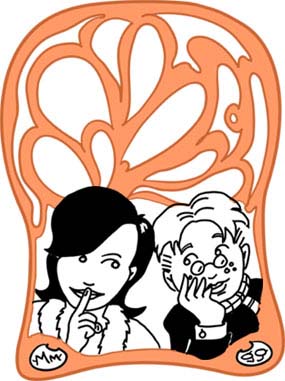 Saturday, June 4, 2005
The first "woo hah" of the day was for making it to the Busch-Reisinger Museum's exhibit Crises of Representation in Fin-de-SiŤcle Vienna before it ended. The second "woo hah" was for finding out that a special talk on the exhibit was happening just after I got there. Sweet!
I highly recommend swinging by this exhibit if you get the chance before it ends next Sunday, June 12. The selection of artwork is great (including a painting and some drawings by my main man Gustav Klimt), and there's a fantastic wall full of patterns designed by Koloman Moser.

P.S. Now back from Iceland. Cool photos of Iceland shortly.
Tuesday, January 18, 2005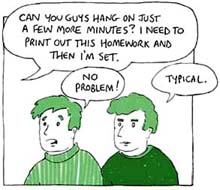 Sunday, July 11, 2004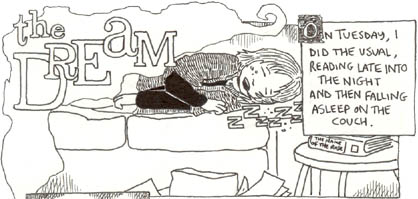 Currently working on the second issue of my minicomic Geraniums and Bacon and having a great time. Weather beautiful; wish you were here. Love, Kitty.
If you're interested in issue 1 of Geraniums and Bacon or any of the other minicomics I've been working on, please check out the new minicomics page. Thanks!
in other thoughts
Watching The Blues Brothers is ten times funnier if you pretend that the two leads are agents from The Matrix.