What's going on here?
I'm Cathy Leamy, a Boston cartoonist and medical writer. Check out my comics! They're mainly about health care and autobio stories.

Twitter
Tumblr
RSS
Blog archives
Blog Categories
Summer Reading List
Look for me here!
Comics and Medicine
Webcomics
Comics news
Comics creators
Assorted awesomeness
Tuesday, August 16, 2005
« Previous: the power cosmic which is my birthright Next: breakfast with the JLA: issue 140 »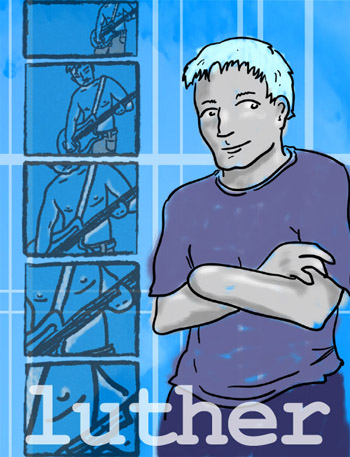 Fan art of Luther from Sordid City Blues. Hooray for web graphic novels!