Friday, September 9, 2005
« Previous: hurricane katrina - food not bombs mobilization Next: housekeeping »
Found via Metafilter - what would Boston look like under the same flooding area as New Orleans?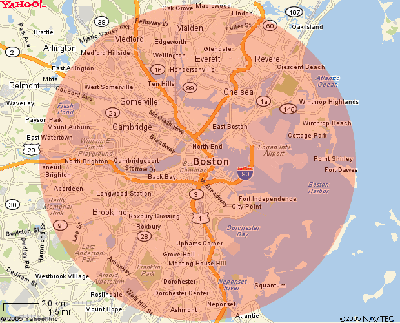 Godalmighty.
New Orleans Flood: Compare the Flood Area of New Orleans to your city
And a reminder: Food Not Bombs Hartford is still accepting donations toward their mobile kitchen and supplies distribution in Baton Rouge. Please visit this website to read more info and to donate. Please donate if you can - any amount is helpful and will go directly towards food and supplies.
Comments are closed due to technical issues. They'll be back at some point! In the meantime, you can reply to me via Twitter (@metrokitty) or email me directly via my contact form.