Blog Categories
Summer Reading List
Look for me here!
Comics and Medicine
Webcomics
Comics news
Comics creators
Assorted awesomeness
Sunday, January 22, 2006
« Previous: like a pro Next: lex luthor is love »
Out-of-context panels from Archie 3000: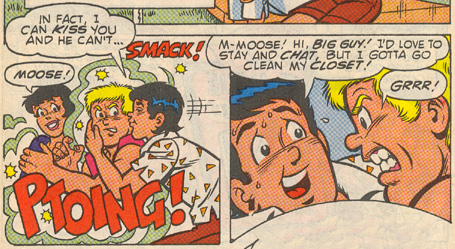 Oh, Reggie! You don't have to wait until 3000 to be true to your heart. You come up to Massachusetts, fella, they've got your back.