Blog Categories
Summer Reading List
Look for me here!
Comics and Medicine
Webcomics
Comics news
Comics creators
Assorted awesomeness
Wednesday, March 1, 2006
« Previous: note to self: don't. Next: invitation to madness: the new place »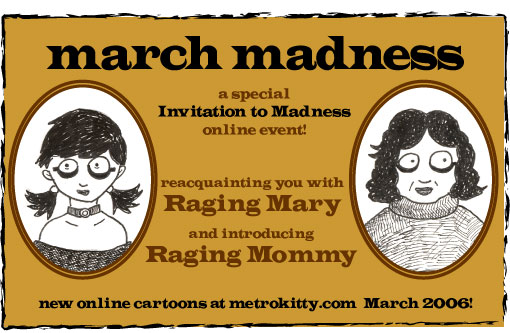 Stay tuned through the month of March for new Invitation to Madness cartoons starring everyone's favorite shrieky moppet Raging Mary and introducing Raging Mommy!
And if you're looking for even more cartoons, why not pick up a copy of the original Invitation to Madness minicomic?