What's going on here?
I'm Cathy Leamy, a Boston cartoonist and medical writer. Check out my comics! They're mainly about health care and autobio stories.

Twitter
Tumblr
RSS
Blog archives
Blog Categories
Summer Reading List
Look for me here!
Comics and Medicine
Webcomics
Comics news
Comics creators
Assorted awesomeness
Thursday, March 30, 2006
« Previous: invitation to madness: muffin Next: the city speaks »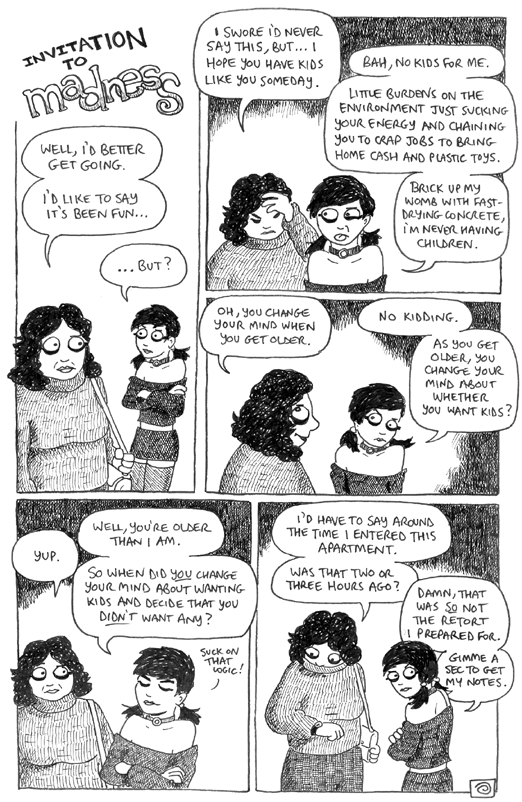 And that wraps things up for March Madness! Thanks to everyone who sent in comments - I hope you've enjoyed the comics. You can find them all archived on the comics page, under "Online Comics". Please stay tuned to this blog for more webcomics in the future!