Blog Categories
Summer Reading List
Look for me here!
Comics and Medicine
Webcomics
Comics news
Comics creators
Assorted awesomeness
Thursday, March 30, 2006
« Previous: invitation to madness: muffin Next: the city speaks »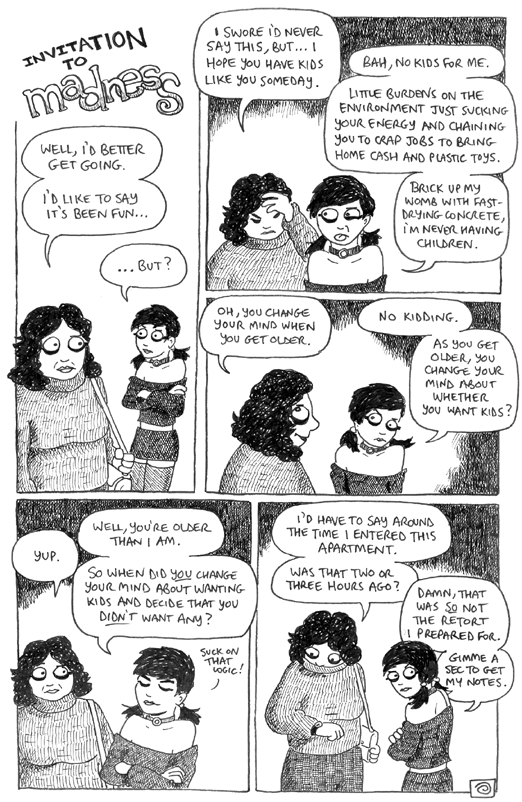 And that wraps things up for March Madness! Thanks to everyone who sent in comments - I hope you've enjoyed the comics. You can find them all archived on the comics page, under "Online Comics". Please stay tuned to this blog for more webcomics in the future!