What's going on here?
I'm Cathy Leamy, a Boston cartoonist and medical writer. Check out my comics! They're mainly about health care and autobio stories.

Twitter
Tumblr
RSS
Blog archives
Blog Categories
Summer Reading List
Look for me here!
Comics and Medicine
Webcomics
Comics news
Comics creators
Assorted awesomeness
Tuesday, November 28, 2006
« Previous: Cliche Clinic: The Stressful Situation Next: dracula's essentials, part 2 »
I finally finished wading my way through another Marvel brick, Essential Tomb of Dracula, volume 1.
I learned that the Dracula comic is all about two things: macking and smacking.
Today's highlights: SMACKING!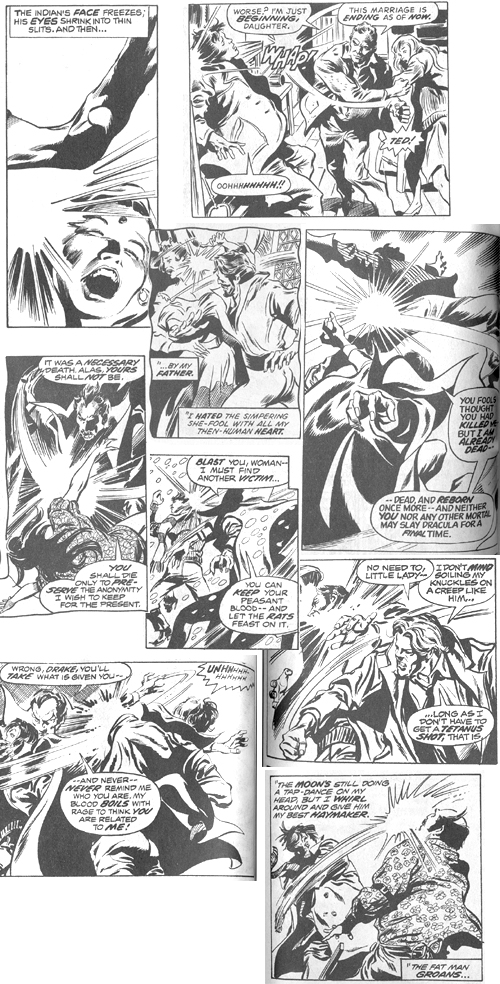 I guess it's expected. Dracula is horror, not superhero fiction, so instead of some dude in tights blasting plasma rays from his hands, you just get old-fashioned backhanding.
Stay tuned for tomorrow's highlights: MACKING!