Tuesday, November 28, 2006
« Previous: Cliche Clinic: The Stressful Situation Next: dracula's essentials, part 2 »
I finally finished wading my way through another Marvel brick, Essential Tomb of Dracula, volume 1.
I learned that the Dracula comic is all about two things: macking and smacking.
Today's highlights: SMACKING!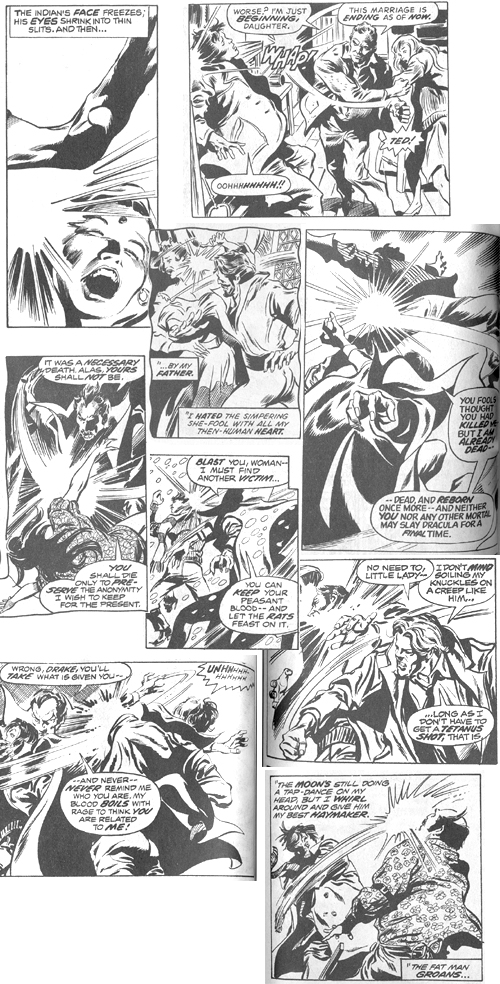 I guess it's expected. Dracula is horror, not superhero fiction, so instead of some dude in tights blasting plasma rays from his hands, you just get old-fashioned backhanding.
Stay tuned for tomorrow's highlights: MACKING!