Wednesday, November 29, 2006
« Previous: dracula's essentials, part 1 Next: minxing »
As you saw previously, I recently finished reading Essential Tomb of Dracula, volume 1 and discovered that it's all about the macking and smacking. We already covered the smacking.
What does that leave? That's right, MACKING.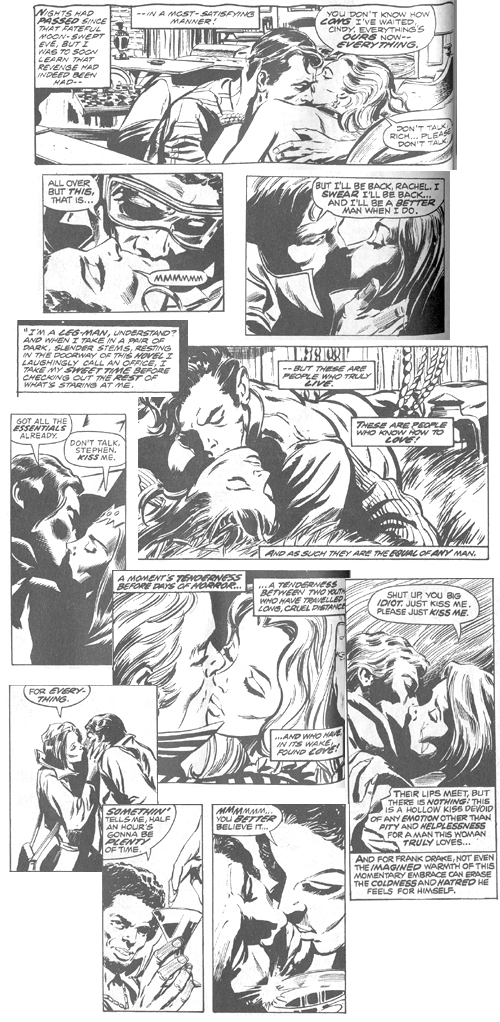 These vampire hunters and vampire victims are lovers, not fighters, baby!
Damn right they're not fighters. You should see how often they fail at taking down easy enemies, or how many times they fall for "Hey, come on into this dark alley for a second."
Except for Blade, that is. Him and his battlin' jodhpurs.