Friday, December 1, 2006
« Previous: dracula's essentials, part 2 Next: Heroes linkblogging »
After reading the blog discussion about DC's new girl-oriented imprint Minx, I still have just one thought jumping out.
I wish it were all about this minx.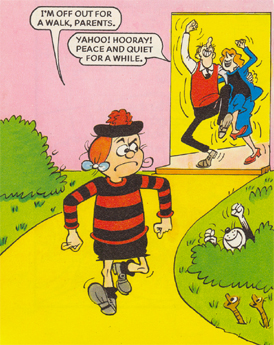 That's right, Minnie the Minx, keepin' it old school Beano-style!
If some kindly publisher ever turned out Essential collections for characters from The Beano, I would be short a lot of cash the following day. I suspect that reading that comic throughout my whole childhood was a major factor for how I turned out today. Hell, I know it's what got me into drawing comics.