Saturday, December 16, 2006
« Previous: Heroes linkblogging Next: Profit: Pure delicious Pasdar-flavored evil »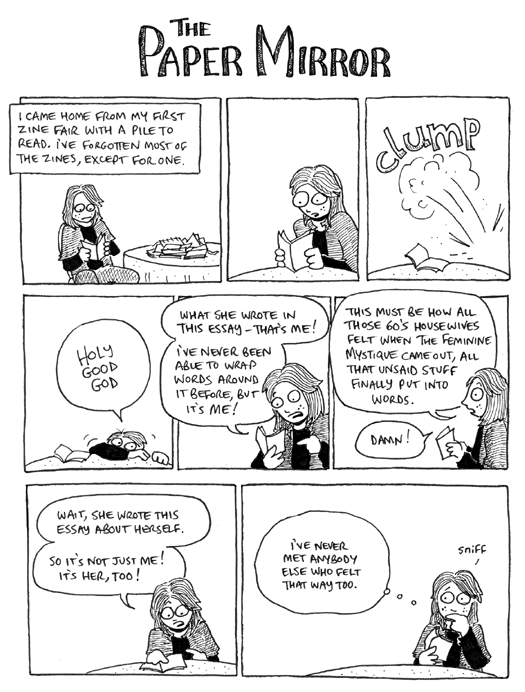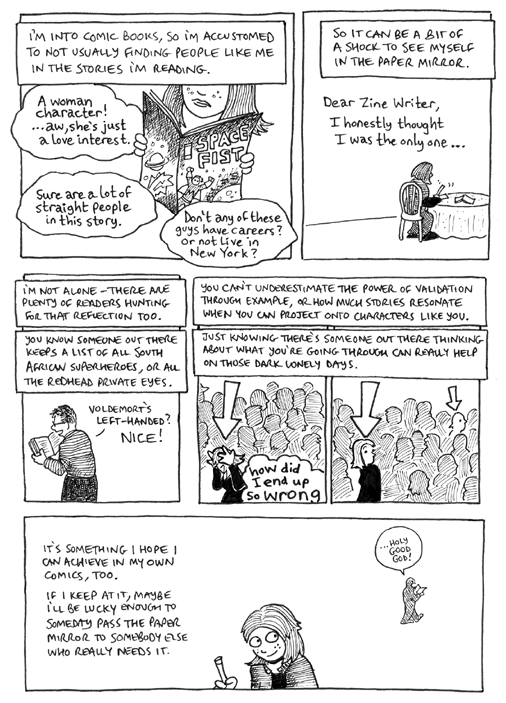 I'm still thinking about DC's upcoming Minx line and the reaction to the gender makeup of its creative teams (i.e., not many women for an imprint aimed at young girls).
From a business sense, there's nothing wrong about this. DC isn't building some FUBU girlpower collective. Their goal is to get girls to buy DC comics, full stop.
Good creators can build stories about people who aren't like them. Men can write about women (Whiteout), women can write about men (Finder), $apples can write about $oranges, and so on. And DC has hired some great creators for this venture.
At the same time, I wonder about Minx's potential lack of paper mirror moments, especially for an audience who really needs them. Sometimes only the people who've been there can really capture the mood and, maybe even more importantly, the details. Hacker movies sporting fakey Hollywood OS, on-location tales with incorrect or mishmashed backgrounds - the devil's in the details, and when the details are wrong, my conviction in the story falters and sometimes I even feel disrespected. "Hey, I'm glad that me and my kind are such great story fodder for you guys - now could you take five minutes to actually talk to one of us and get some facts about what we're really like?"