Thursday, January 4, 2007
« Previous: it's back on everybody Next: One consumer's suggestions for the MBTA system overhaul »
This postcard of wisdom came stuffed inside a used copy of Roll of Thunder, Hear My Cry.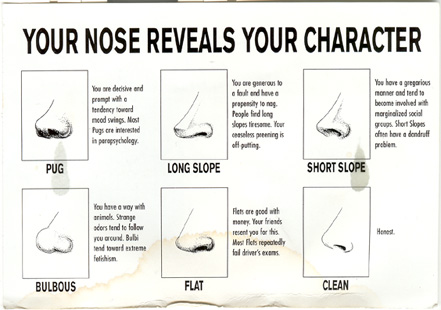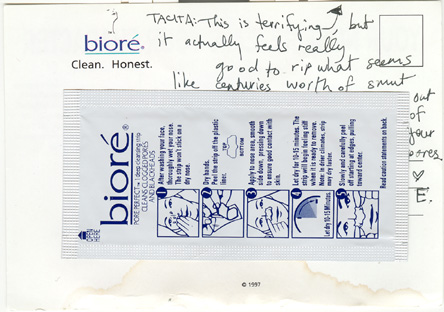 E's right - pore strips are great and really wrong entertainment at the same time. I just wish I had a microscope. A magnifying glass doesn't give you quite the same sebum solar flare visual effect. This guy's photos liven up the party pretty well, and this, wow, that is just crying out to be made into a twenty-foot-high stainless steel sculpture for the front lawn of the Guggenheim. Damn.
You know, never mind getting your own pore strips - I'm entertained just searching Flickr for the results of other people's strips. This guy for the win, everyone!