What's going on here?
I'm Cathy Leamy, a Boston cartoonist and medical writer. Check out my comics! They're mainly about health care and autobio stories.

Twitter
Tumblr
RSS
Blog archives
Blog Categories
Summer Reading List
Look for me here!
Comics and Medicine
Webcomics
Comics news
Comics creators
Assorted awesomeness
Thursday, March 8, 2007
« Previous: For you to buy: Sordid City Blues, volume 1 Next: this weekend, March 24-25: Boston Zine Fair! »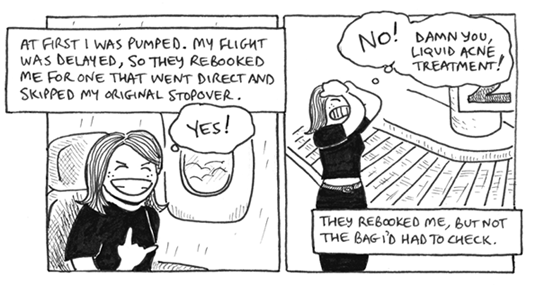 Currently hacking away at the latest issue of my minicomic Geraniums and Bacon. Coming soon, issue 4: the travel issue! Wish you were here!
Keep an eye on this blog or join the comics mailing list for further news!