Blog Categories
Summer Reading List
Look for me here!
Comics and Medicine
Webcomics
Comics news
Comics creators
Assorted awesomeness
Thursday, March 8, 2007
« Previous: For you to buy: Sordid City Blues, volume 1 Next: this weekend, March 24-25: Boston Zine Fair! »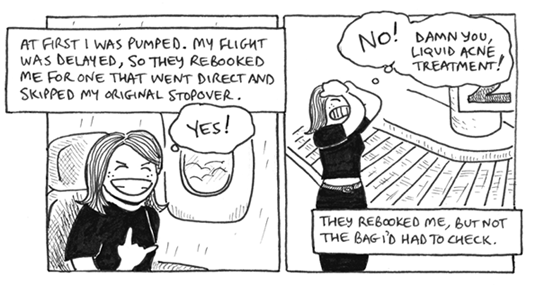 Currently hacking away at the latest issue of my minicomic Geraniums and Bacon. Coming soon, issue 4: the travel issue! Wish you were here!
Keep an eye on this blog or join the comics mailing list for further news!