What's going on here?
I'm Cathy Leamy, a Boston cartoonist and medical writer. Check out my comics! They're mainly about health care and autobio stories.

Twitter
Tumblr
RSS
Blog archives
Blog Categories
Summer Reading List
Look for me here!
Comics and Medicine
Webcomics
Comics news
Comics creators
Assorted awesomeness
Friday, May 25, 2007
« Previous: Boston Globe blurb on comic stats Next: What Kitty Found »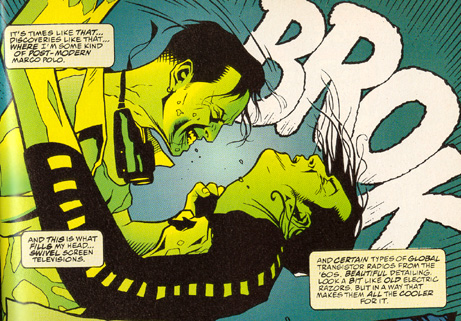 Why I love Jack Knight, example #153: Thinking about 1960's consumer items while battling henchmen baddies and hunting for his clothes at the same time.
From Starman: Night and Day