What's going on here?
I'm Cathy Leamy, an East Coast cartoonist. Check out my comics! They're mainly about autobiographical stories and health care.

Twitter
Tumblr
RSS
Upcoming events - 2015
Small Press Expo
Sat-Sun Sept. 19-20
Bethesda, MD
Panel: Creative Collaboration in Comics Collectives, Sat Sept. 19, 12:30-1:30PM
(not exhibiting but I'll be attending all weekend!)
She Geeks Out
Thur Sept. 24, 6pm
Boston, MA
New York Comic Con
Thur-Sun Oct. 8-11
New York, NY
Panel: Content Literacy: Teaching STEM with Comics, Thur Oct. 8, 3-4pm
(not exhibiting, attending only on Thur. Oct 8)
Massachusetts Independent Comics Expo
Sat-Sun Oct 17-18
Cambridge, MA
Exhibitor! Buy my comics!
Blog archives
Blog Categories
Summer Reading List
Look for me here!
Comics and Medicine
Webcomics
Comics news
Comics creators
Assorted awesomeness
Thursday, April 16, 2009
« Previous: Comics events for April 4-5 - Party! Convention! Next: Promo: Inbound #3 and Planet Wifey! »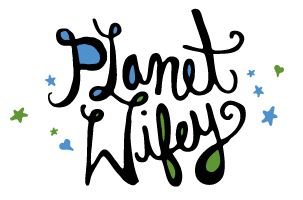 Take a trip to Planet Wifey, where the consequences of lost luggage are sexy!
And if you're looking for more reading awesomeness, check out The Chronicles of Solomon Stone, the face-kickingly cool adventures of the World's Greatest Half-Vampire Private Detective (brought to you by Chris Sims, Matthew Allen Smith, and Benjamin Birdie!
Still looking for more? Pop on over to (postmodernbarney.com) for the heartache of Uncomfortable Plot Summaries. Sick burn, Hollywood.
Comments are closed due to technical issues. They'll be back at some point! In the meantime, you can reply to me via Twitter (@metrokitty) or email me directly via my contact form.