Thursday, April 8, 2010
« Previous: Join me for some upcoming conventions Next: Reggie and Brian all-ages minicomic - now on sale! »
Itís MoCCA time! This coming weekend is the annual NYC indy comics celebration MoCCA Art Fest. Iíll be there along with my pals from Boston Comics Roundtable, and Iíve got something new!
Iíll be debuting my new all-ages minicomic, Reggie & Brian and the Lousy Nickname. The crew of fishermen all have nicknames, but when the fishing boss picks one for young Reggie, itís definitely not appreciated! Can his little merman pal Brian help him ditch it? Pick up a copy and find out!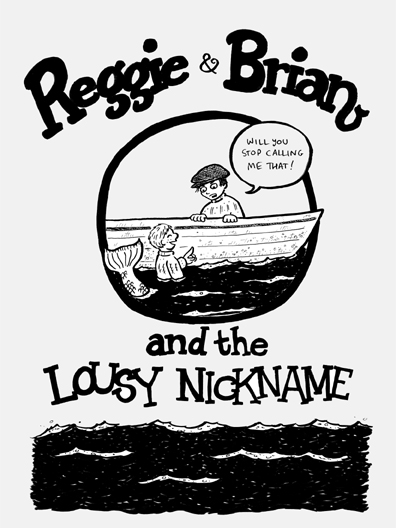 Iíll also be selling the usual array of minicomic awesomeness, from autobio fun (Geraniums and Bacon) to menstrual 411 (Greenblooded). Check out the Boston Comics Roundtable area, too, for the newest issue of the sci-fi serial anthology Outbound and our recent anthology hit Inbound 4: A Comic Book History of Boston.
And if youíre in the Boston area and canít make it down to NYC, head to the waterfront this weekend for the ever-expanding Boston Comic Con and say hi to other members of the Roundtable, pals from Agreeable Comics, and other hometown and out-of-town creators.
Look for Reggie and Brian to be available for purchase online soon, and hope to see you at MoCCA!
Comments are closed due to technical issues. They'll be back at some point! In the meantime, you can reply to me via Twitter (@metrokitty) or email me directly via my contact form.