Blog Categories
Summer Reading List
Look for me here!
Comics and Medicine
Webcomics
Comics news
Comics creators
Assorted awesomeness
Thursday, June 10, 2010
« Previous: Maine Comics Arts Fest - fun times for all! Next: This Sunday: Mass Market DIY craft fair! »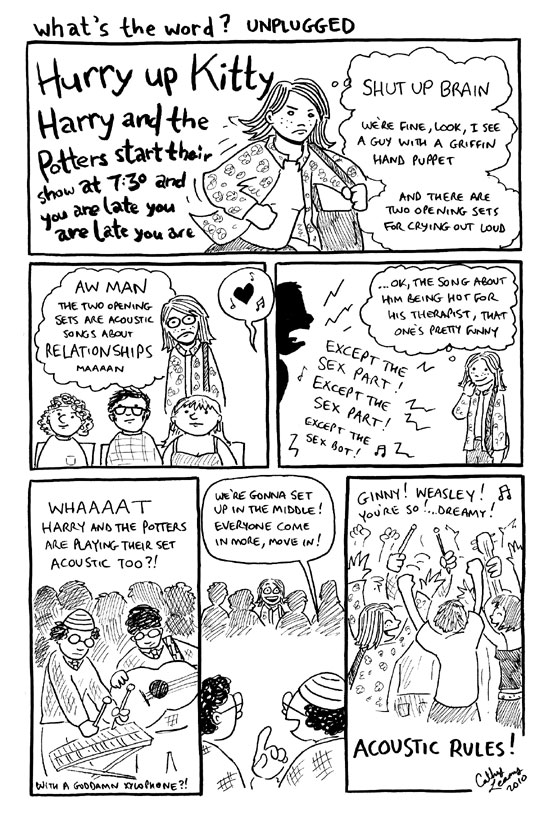 If you've never seen the Harry Potter-themed band Harry and the Potters do a live show, you're missing out on one of life's greatest delights! Why not watch the documentary We are Wizards online for free and get a flavor of it?
Comments are closed due to technical issues. They'll be back at some point! In the meantime, you can reply to me via Twitter (@metrokitty) or email me directly via my contact form.