Blog Categories
Summer Reading List
Look for me here!
Comics and Medicine
Webcomics
Comics news
Comics creators
Assorted awesomeness
Thursday, July 1, 2010
« Previous: This Sunday: Mass Market DIY craft fair! Next: GladRags and Greenblooded are spreading the word! »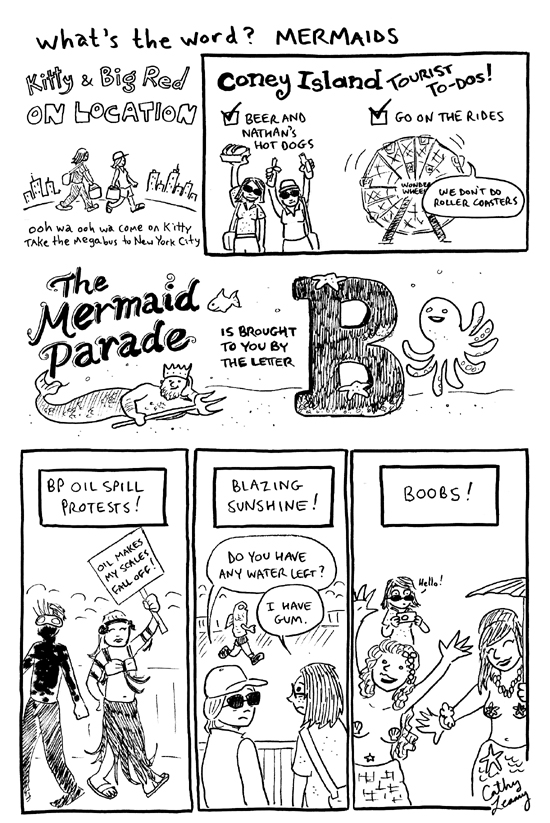 So this is the year I finally got to hit the Coney Island Mermaid Parade. HELLA BONKERS YOU GUYS. The creativity (and exhibitionism!) behind the costumes bowls you over. That and the two hours of standing in the hot New York summer sun. We cooled down afterwards by going to the dark theater of the carny-style sideshow.
Comments are closed due to technical issues. They'll be back at some point! In the meantime, you can reply to me via Twitter (@metrokitty) or email me directly via my contact form.