Blog Categories
Summer Reading List
Look for me here!
Comics and Medicine
Webcomics
Comics news
Comics creators
Assorted awesomeness
Sunday, September 19, 2010
« Previous: See me at SPX 2010 this weekend! Next: Inbound 5 is here! With a cheese story by me! »
Another weekend, another long trek to a faraway comics show - WAIT NO HANG ON THERE. Thereís no long trek! This comics show is right here in BOSTON!
This coming Saturday, September 25th, come on over to Kenmore Square for MICE: Massachusetts Independent Comics Expo! Free admission! The show is co-organized by my pals in the Boston Comics Roundtable, and the lineup is great and diverse - webcomic creators, minicomics and zinesters, small press, and more. Iíll have a table for hawking my minicomics, so drop by and hook yourself up with some good-times autobio cartoons.
WHAT: MICE - Massachusetts Independent Comics Expo
WHEN: Saturday, September 25th 10am-6pm
WHERE: The Art Institute of Boston, 700 Beacon Street, Boston, MA
WEBSITE: www.masscomics.com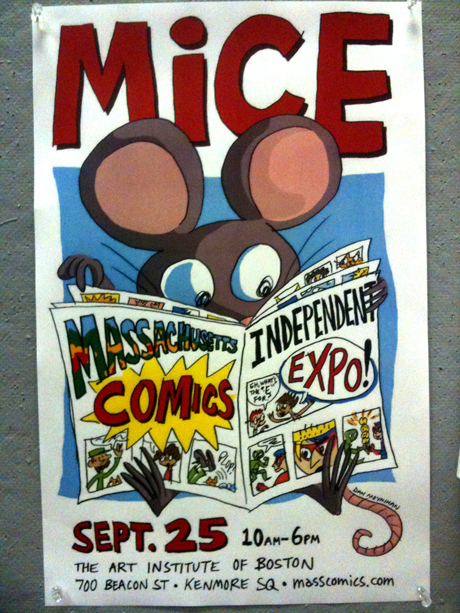 Comments are closed due to technical issues. They'll be back at some point! In the meantime, you can reply to me via Twitter (@metrokitty) or email me directly via my contact form.