Blog Categories
Summer Reading List
Look for me here!
Comics and Medicine
Webcomics
Comics news
Comics creators
Assorted awesomeness
Sunday, November 21, 2010
« Previous: Inbound 5 is here! With a cheese story by me! Next: Women of Marvel: Celebrating Seven Decades ... with writing by me! »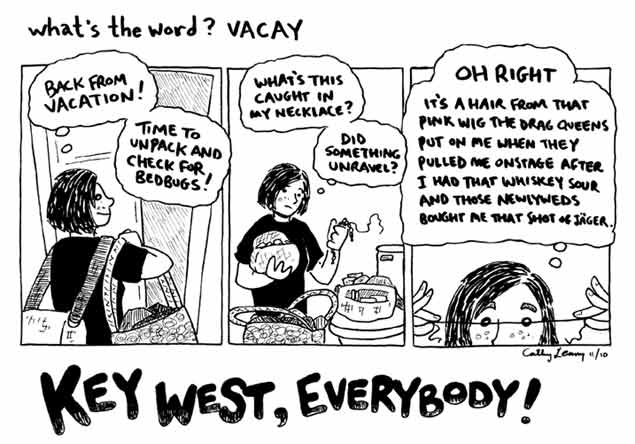 A big hello to the lovely ladies of the Drag Asylum on Duval Street and to the awesome staff of the Coffee and Tea House who hooked me up with tasty breakfast each morning.
Comments are closed due to technical issues. They'll be back at some point! In the meantime, you can reply to me via Twitter (@metrokitty) or email me directly via my contact form.