Wednesday, April 6, 2011
« Previous: Spring 2011 comic convention schedule! Next: MoCCA 2011: Check out my new diary comic collection! »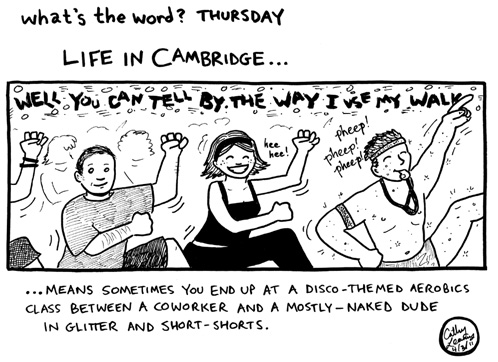 When I got the email announcing a disco Zumba class with special guest fairies from The Donkey Show, I signed up so fast Paypal got whiplash.
Whoa whoa I did not just hear you say that you live in the Cambridge area and haven't seen The Donkey Show yet. UNACCEPTABLE!
Comments are closed due to technical issues. They'll be back at some point! In the meantime, you can reply to me via Twitter (@metrokitty) or email me directly via my contact form.