Thursday, December 1, 2011
« Previous: Comic: OBSESSING Next: Comic: Spider-Hyphen-Man! »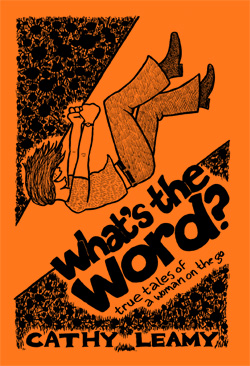 Hey! Remember the print mini of my diary comic series What's the Word? Now you can buy it online!
This minicomic collects all of the What's the Word? strips through Spring 2011 and includes three bonus strips not published online. If you like my autobio series Geraniums and Bacon, you oughtta like this autobio-lite mini that strolls through a lot of the same territory: Travel! Disco! City living! Girl accessories!
Two bucks. Go for it!
Hungry for more? Check out my other print minicomics available for sale. They're all awesome. I can vouch for them.
Comments are closed due to technical issues. They'll be back at some point! In the meantime, you can reply to me via Twitter (@metrokitty) or email me directly via my contact form.