Blog Categories
Summer Reading List
Look for me here!
Comics and Medicine
Webcomics
Comics news
Comics creators
Assorted awesomeness
Monday, April 1, 2013
« Previous: MGH Diabetes Views webcomic: No Exercise Excuses Next: Ultimate Powers Jam: Worrybird »
I got interviewed about comics and healthcare! You can check out the conversation on the diabetes advocacy site Diabetes Mine, and you can enjoy this little April Fool bonus comic collaboration between me and the interviewer Mike Hoskins!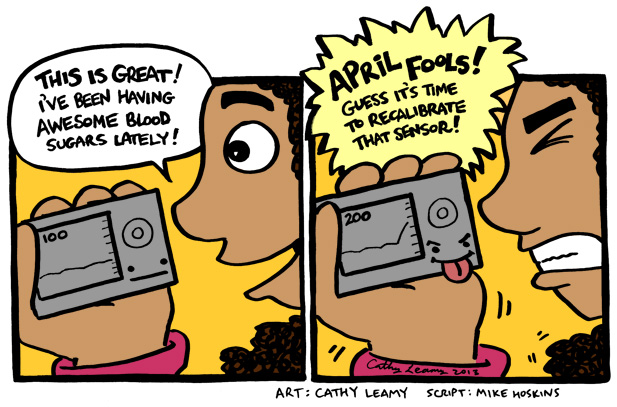 Comments are closed due to technical issues. They'll be back at some point! In the meantime, you can reply to me via Twitter (@metrokitty) or email me directly via my contact form.