Wednesday, September 25, 2013
« Previous: This weekend: Boston Comic Con! Next: Comic: Mindful Drinking »
Hometown indie comics pride!
This weekend, Sept. 28-29, my pals in Boston Comics Roundtable are hosting the fourth annual Massachusetts Independent Comics Expo in Cambridge! TWO DAYS THIS YEAR, WHAAAT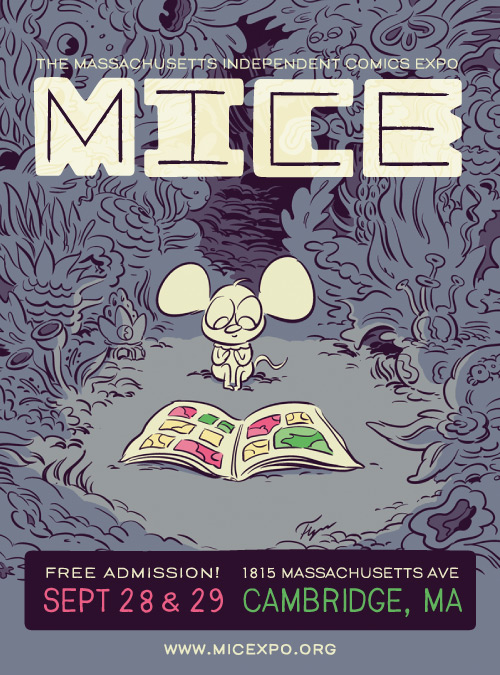 What I love the most about MICE: Free admission! Anyone can stop in and get a taste of indie comics without having to lay out a huge chunk of cash.
I'll be there and I'll have new comics for sale! Check my new health info minicomic Mindful Drinking, a fun little thing about drinkin' and cutting down a little by using mindfulness. Half auto-bio, half self-help, guest-stars a sloth.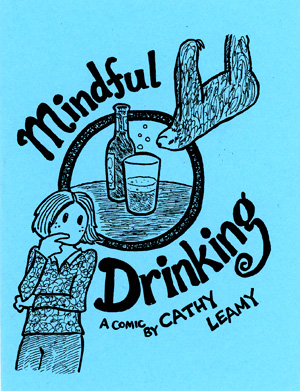 And I've got a 4-page story in the latest issue of the Roundtable's indie-flavored local superhero anthology, In a Single Bound! Look for my "Nuttin' But Trouble!" which touches on two of my favorite topics: LADIES and ALLERGIES.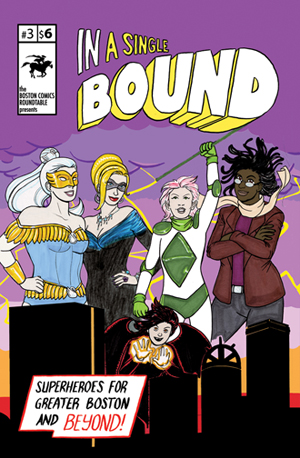 Saturday 10am-6pm, Sunday 11am-4pm, all in Lesley's University Hall at 1815 Massachusetts Avenue (Porter Square), Cambridge, MA. MICE 2013: See you there!
Comments are closed due to technical issues. They'll be back at some point! In the meantime, you can reply to me via Twitter (@metrokitty) or email me directly via my contact form.