Sunday, January 12, 2014
« Previous: Comic: Mindful Drinking Next: Comic: Zero surprise »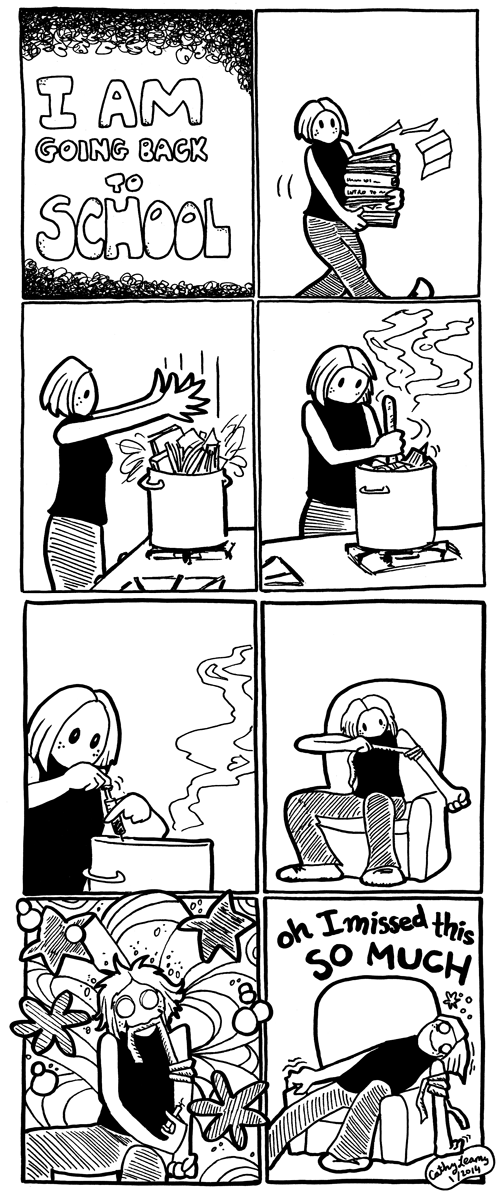 Hello there! You may remember me from such comics as Whole Lotta School and Whole Lotta School Still. Fun times, huh! Happily, my relationship with school has gotten a lot healthier since then.
OR HAS IT? Letís find out together as I go to graduate school! Starting this week, Iím studying towards a masterís degree in health communication. Watch for more health comics here and follow my Twitter account (@metrokitty) for hopefully even more gross medical stuff than usual.
Comments are closed due to technical issues. They'll be back at some point! In the meantime, you can reply to me via Twitter (@metrokitty) or email me directly via my contact form.