Friday, October 3, 2014
« Previous: Not tabling at Boston Comic Con 2014 Next: Well, look who decided to stop by! »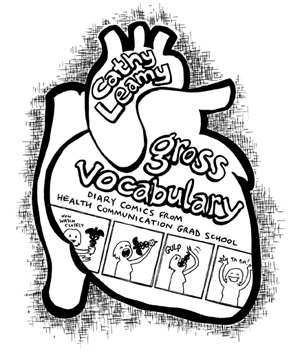 This weekend, Oct. 4-5, is the Massachusetts Independent Comics Expo (MICE)! Itís in Porter Square, Cambridge, and admission is free!
Iíll be at table A31 selling spanky new MINICOMICS! Come and check out Gross Vocabulary, the first collection of my grad school diary comics. Itís got what Iíve posted previously online plus new stuff exclusive to the print version.
Iím also a judge for the Iron Cartoonist contest on Saturday at 2:30pm and a panelist at the Sunday morning "Comics in the Classroom" symposium (RSVP required for that one).
I am so proud of my pals in Boston Comics Roundtable for putting on this festival every year. This is the 5th annual show, and it gets more polished and more fun every single year. And most importantly, they keep the admission free. This lets so many people drift in and dip their toes into indie comics for the first time.
Comments are closed due to technical issues. They'll be back at some point! In the meantime, you can reply to me via Twitter (@metrokitty) or email me directly via my contact form.