What's going on here?
I'm Cathy Leamy, an East Coast cartoonist. Check out my comics! They're mainly about autobiographical stories and health care.

Twitter
Tumblr
RSS
Blog archives
Blog Categories
Summer Reading List
Look for me here!
Comics and Medicine
Webcomics
Comics news
Comics creators
Assorted awesomeness
Monday, February 17, 2014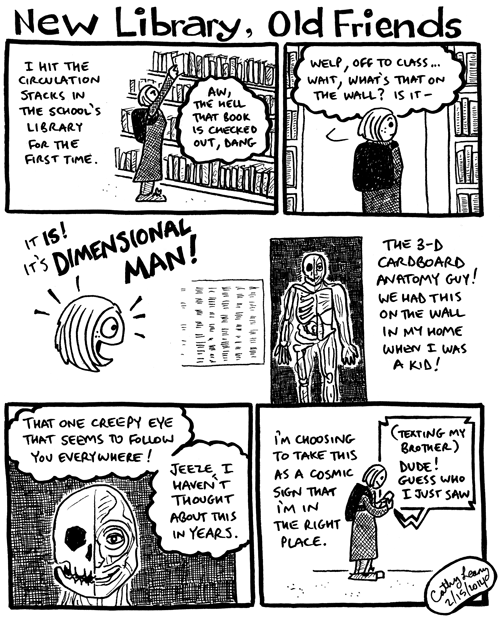 Buy a Dimensional Man of your very own!
Monday, February 3, 2014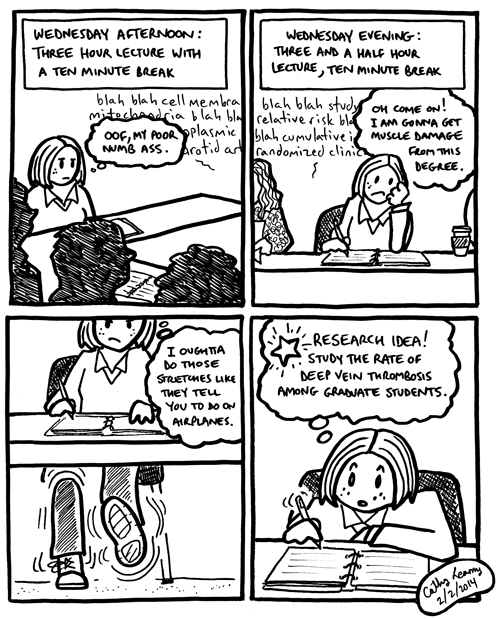 Monday, January 27, 2014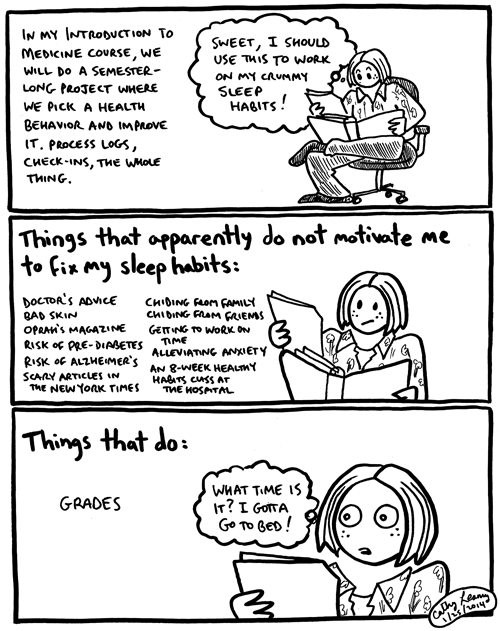 Monday, January 20, 2014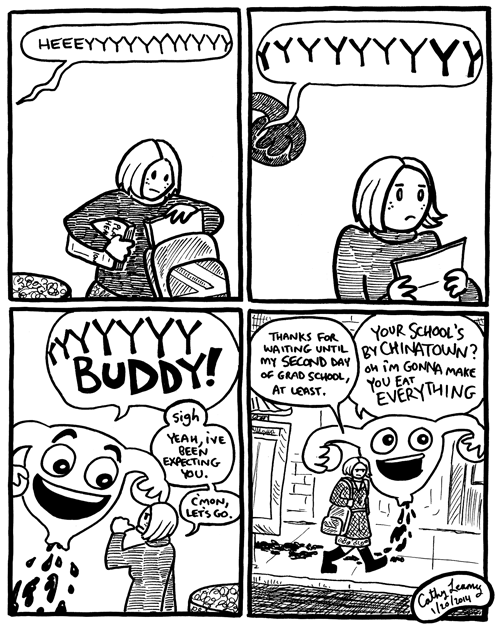 Sunday, January 12, 2014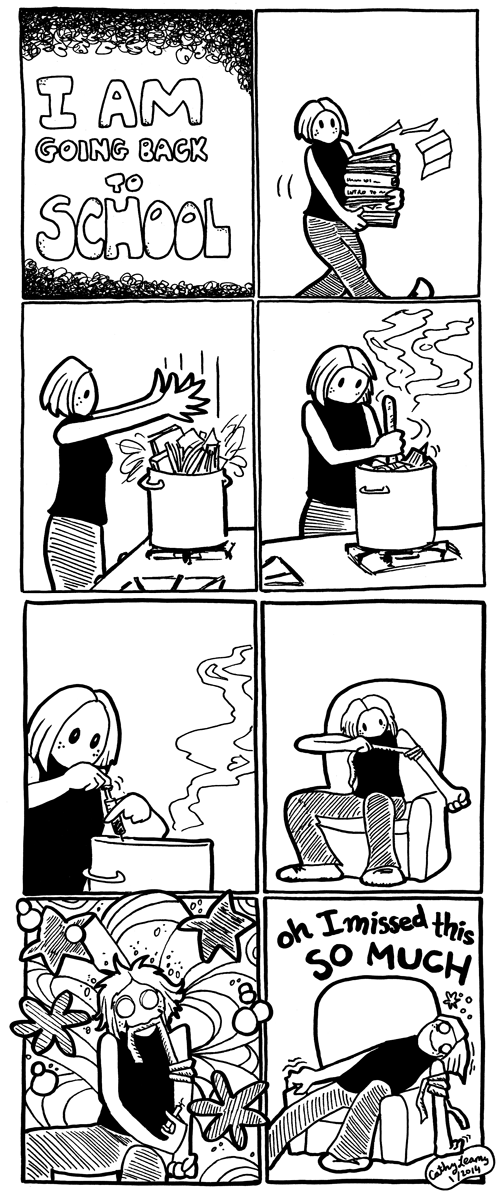 Hello there! You may remember me from such comics as Whole Lotta School and Whole Lotta School Still. Fun times, huh! Happily, my relationship with school has gotten a lot healthier since then.
OR HAS IT? Letís find out together as I go to graduate school! Starting this week, Iím studying towards a masterís degree in health communication. Watch for more health comics here and follow my Twitter account (@metrokitty) for hopefully even more gross medical stuff than usual.